U Mobile, a mobile operator that's known for offering affordable unlimited plans, appears to be venturing into the fibre broadband business very soon. The orange telco has recently posted a job opening for a Senior Manager Product Marketing role for Fibre Broadband on JobStreet.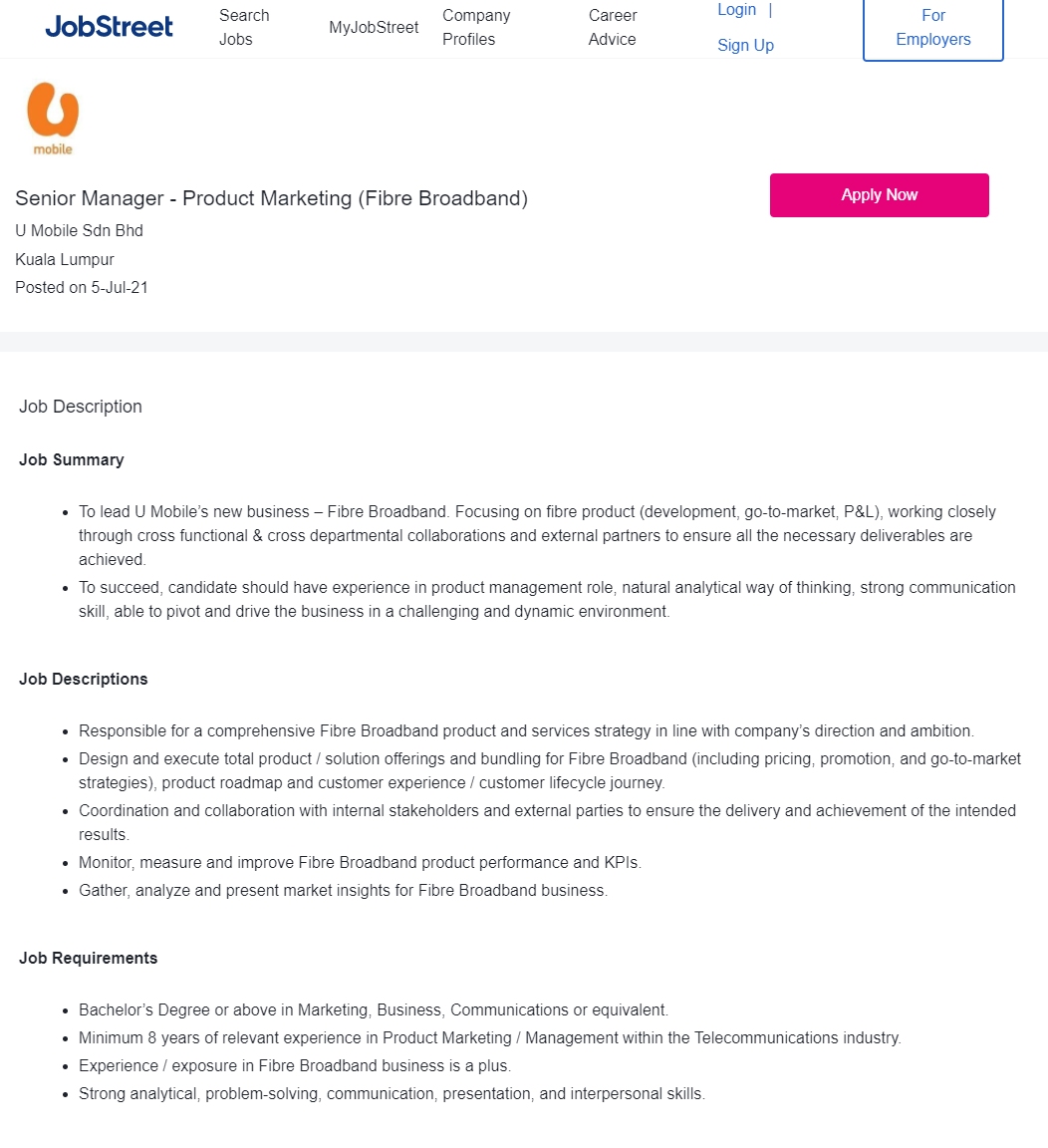 The role requires the individual to lead U Mobile's new fibre business and is responsible for coming out with a comprehensive fibre broadband product and services. They are looking for people with a minimum of 8 years of relevant experience in product marketing/management within the telco industry.
It isn't clear if U Mobile would actually roll out its own fibre infrastructure. If it wants to immediately offer fibre broadband services nationwide, we reckon they might sign access agreements to tap onto existing fibre networks such as TM's HSBB, Time, Celcom Timur and TNB's Allo.
U Mobile's big 3 rivals – Celcom, Digi and Maxis, are currently offering fibre broadband plans with the option of bundled packages with postpaid plans. The most affordable fibre plan from Celcom is 30Mbps for RM80/month while Maxis' entry-level fibre plan is 30Mbps for RM89/month. Digi currently offers 50Mbps fibre broadband for RM90/month or RM75/month if you're a Digi postpaid customer. It would be interesting to see how U Mobile would do fibre broadband differently and if they could offer more affordable options for consumers.
Thanks Paul Tan for the tip!
Related reading