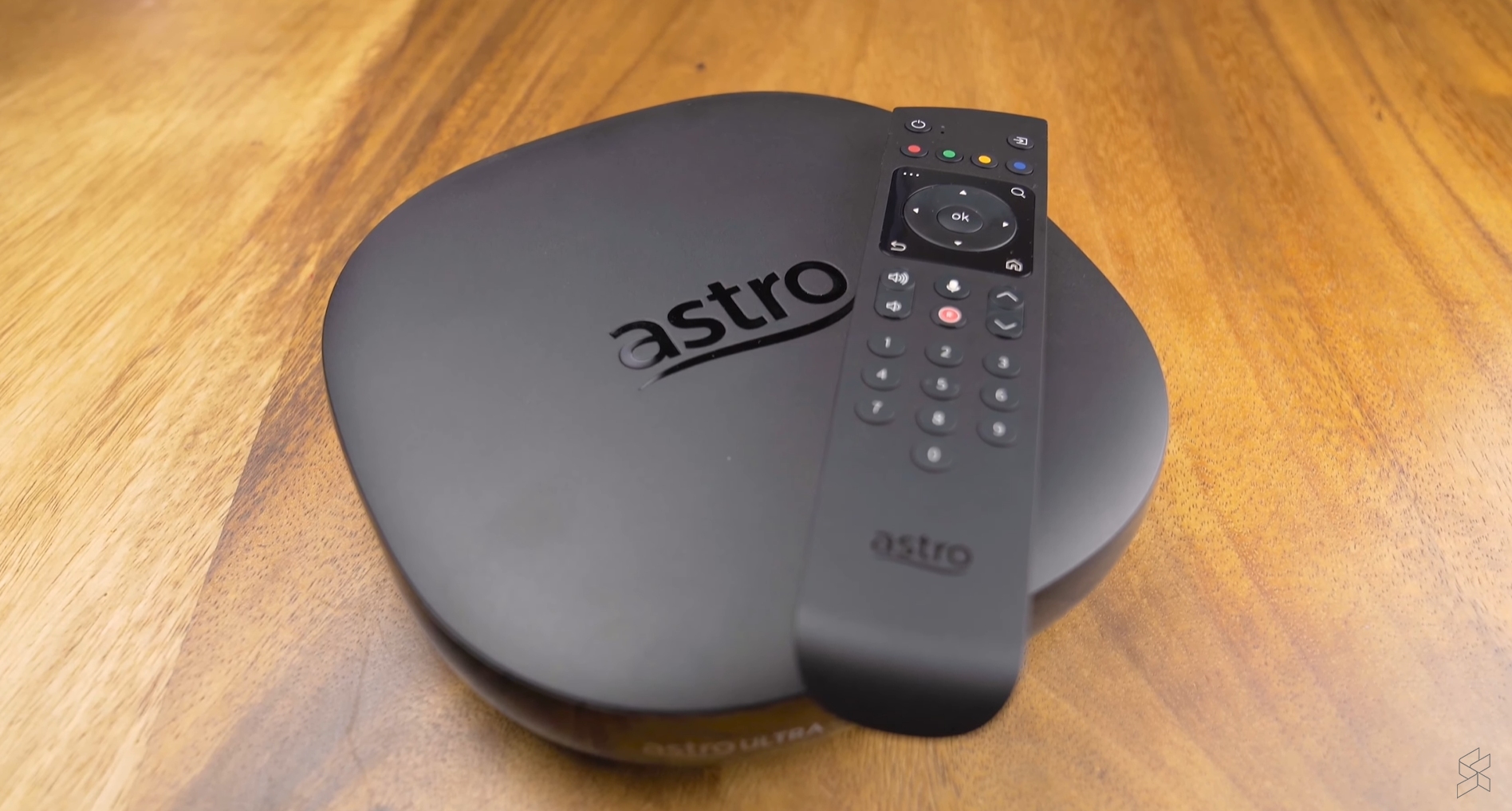 During the rollout of Disney+ Hotstar in Malaysia, Astro Movies Pack subscribers had struggled to activate their subscription on Astro's website. To apologise for the delay, Astro has announced a one-time bill adjustment which effectively provides its Movies Pack customers one-month free access to Disney+ Hotstar.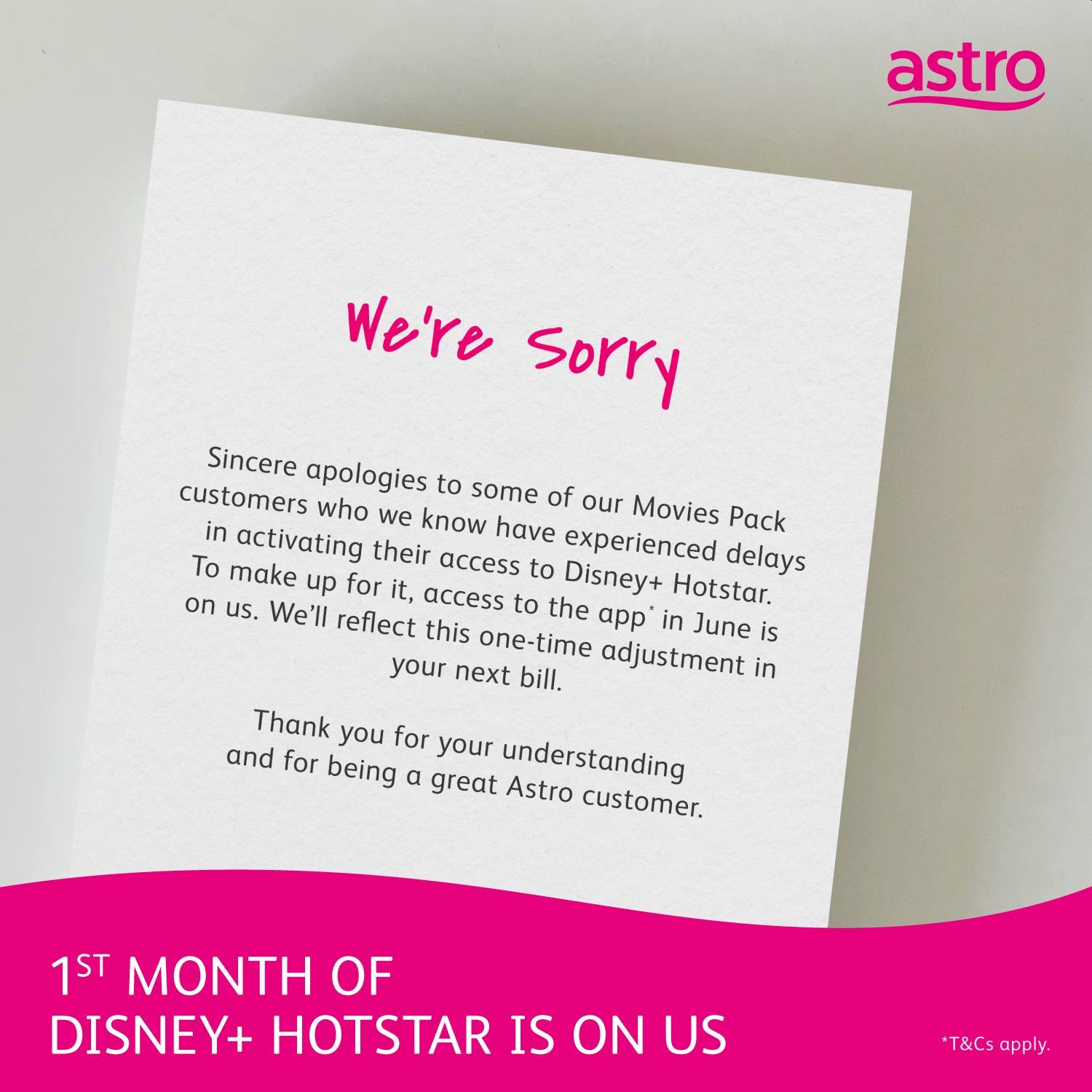 To recap, Astro has increased the monthly subscription fee for Movies Pack by RM5 starting in June 2021. This will take into effect regardless of whether you want to activate Disney+ Hotstar or not.
At the moment, Disney+ Hotstar isn't available on the Astro Ultra or Ulti connected box, and you'll have to watch it on your smartphone, tablet, computer or on a Smart TV that uses Android TV or Apple TV. The pay-TV operator is working on integrating Disney+ Hotstar onto their set-top-box later this year.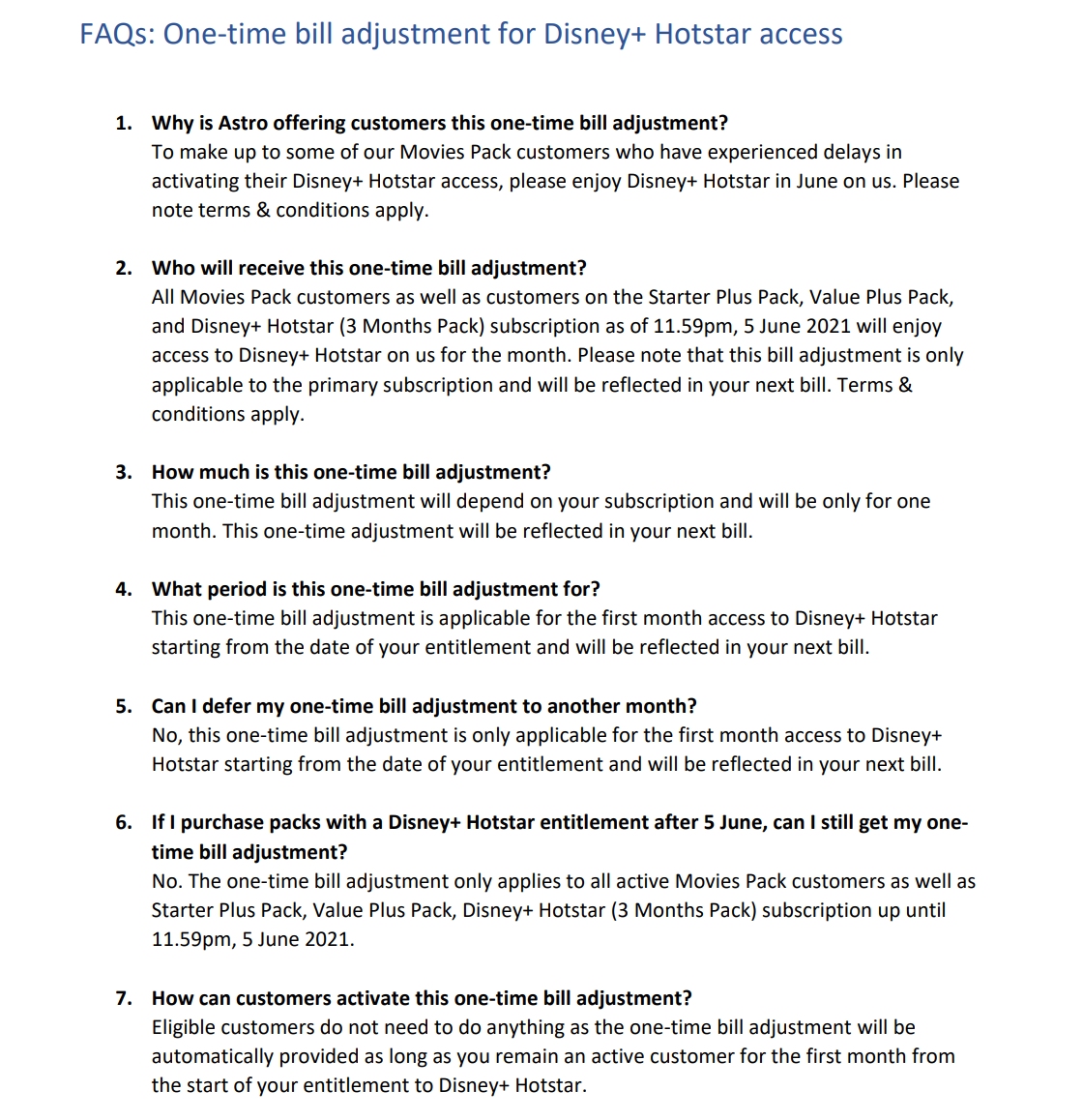 According to Astro's FAQ, the bill adjustment is applicable to Astro Movies Pack and this means that the RM5 price increase will be waived for this month. The adjustment is also applicable to existing customers that sign up for Starter Plus Pack, Value Plus Pack and Disney+ Hotstar (3 months pack) as of 11:59pm 5th June 2021. If you sign up on 6th June onward, you are not entitled to the waiver. The bill changes will be reflected in your next bill.
If you're not yet an Astro customer, they are currently having a 20% off promo for their subscription plans. If you don't fancy the Movies Pack, you can add-on Disney+ Hotstar for an extra RM6 per month on the Starter Pack and Value Pack. The Starter Pack Plus with Disney+ Hotstar is going for RM55.06/month while the Value Plus Pack with Disney+ Hotstar is priced at RM70.00/month. Meanwhile, the Super Pack Lite Sports with Movies and Disney+ Hotstar can be yours for RM120.80/month. The plan and pricing are tied to a 24-month contract period.
Disney+ Hotstar is also available for non-Astro customers and it is priced at RM54.90 for 3 months. You can find out how to subscribe, how to watch and what to expect here.
[ SOURCE ]
Related reading