Oppo Malaysia has announced a new software update that will allow you to expand your phone's RAM up to 7GB extra. Dubbed as Memory Expansion Technology, the feature is similar to the Extended RAM technology that was released with the Vivo X60 and V21 series.
Essentially, this feature converts a portion of your phone's available storage into virtual RAM. When enabled, it promises to offer enhanced performance, especially for multi-tasking. The virtual RAM options are dependent on your phone's model. According to Oppo, you can adjust up to 7GB for the Reno 5 series and up to 5GB for the A74 series after receiving a software update.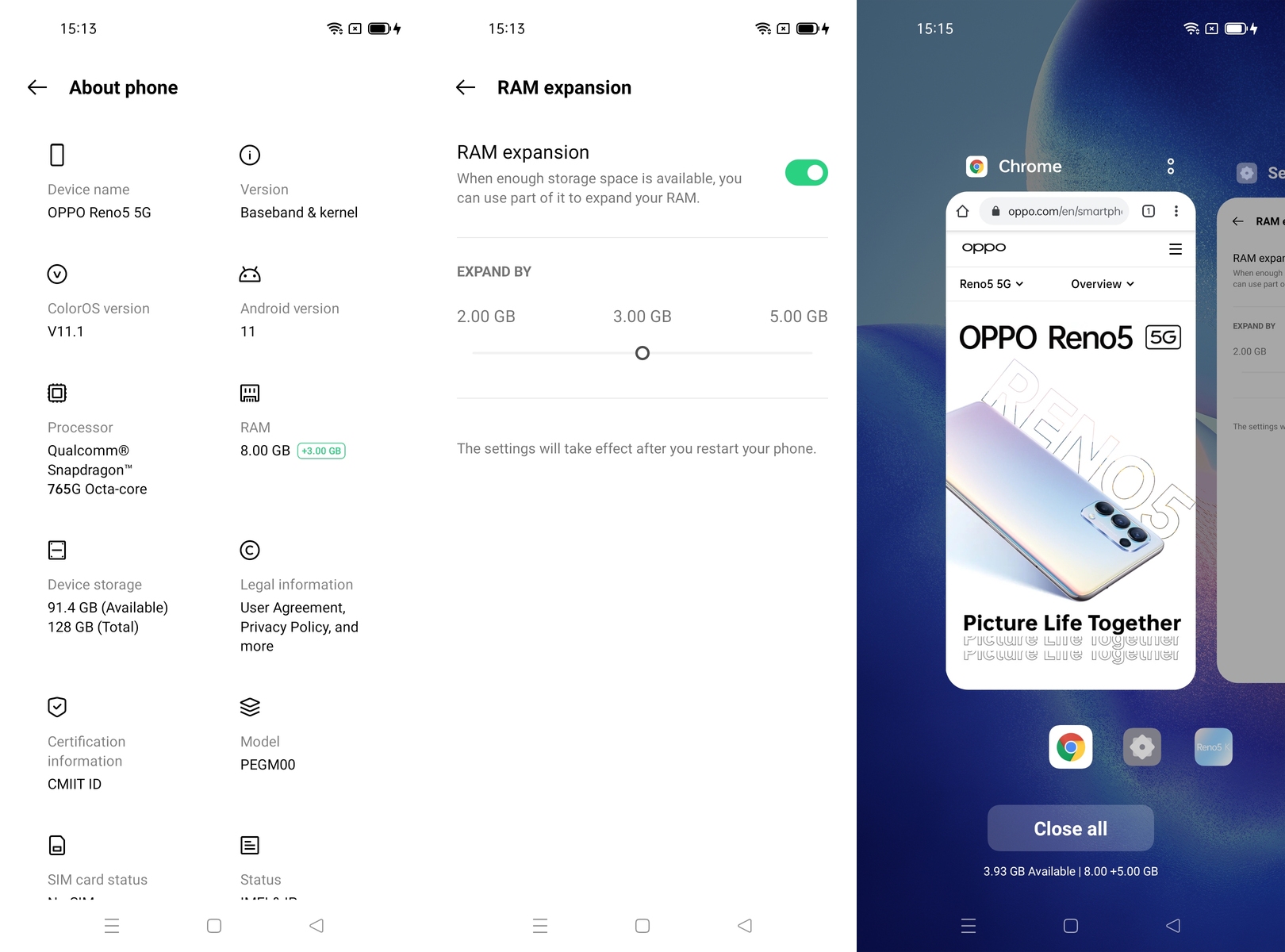 The software update which enables the feature is now available for both Oppo A74 4G and 5G versions, and it will be released for the Oppo Reno 5 F and Oppo Reno 5 4G in June. If you're using the Reno 5 Pro 5G, you'll have to wait until July for the update.
To make the adjustments, go to settings and tap on "About Phone". Next, tap on RAM and enable the RAM expansion option. You are free to adjust the size of the virtual RAM but take note that you'll need to restart your phone to reflect any changes. If your device has 12GB RAM and you enabled 7GB of virtual RAM, you will see 12GB + 7GB reflected on the memory status.
While the usage of storage as virtual RAM isn't new for the PC segment, the application on a smartphone is rather new. Since it relies heavily on the phone's internal storage, it would be interesting to see how much this feature would impact overall battery life.
Related reading