The Royal Malaysian Police has just issued a press statement to express regret for recommending people who are concerned about their vaccination status to take a COVID-19 Neutralising Antibody test. The latest statement signed by IGP Dato Sri Acryl Sani Abdullah Sani said the recent recommendation by Bukit Aman Criminal Investigation Department director to take the an antibody test 30 days after receiving the second vaccine dose was beyond the police's jurisdiction.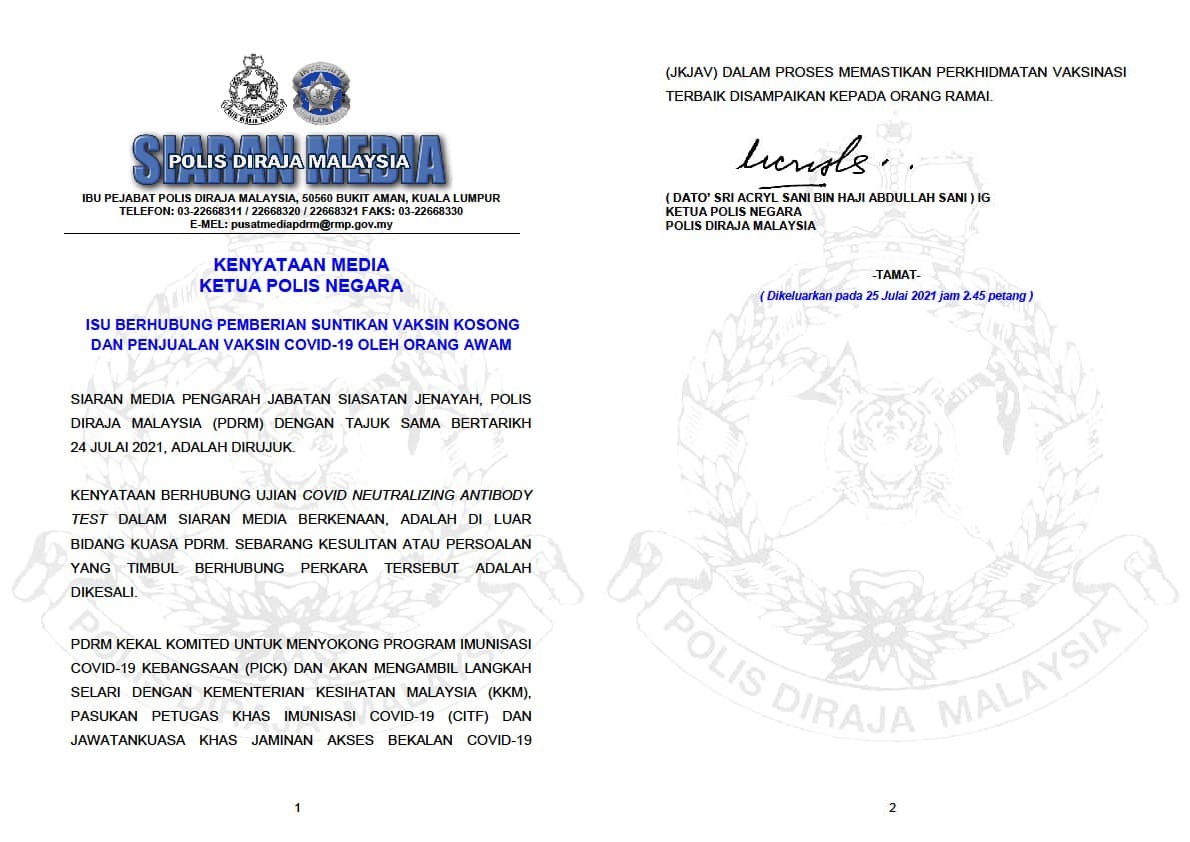 The statement emphasised its support for the National Immunisation Programme and will adhere to the approach taken by the Ministry of Health, COVID-19 Immunisation Task Force and the Special Committee of ensuring access to COVID-19 vaccine supplies.
As announced previously, the police has urged everyone who suspects to have given a blank vaccine to lodge a report at their nearest police station. As of last Friday, a total of 13 police reports have been made and only 3 incidents have been confirmed so far. Individuals who didn't received their vaccinations properly were given an extra dose.
As mentioned by Minister in charge of the vaccination effort, Khairy Jamaluddin, there are people who lodged a police report just because they didn't experience side effects after vaccination. He said most of the reports have been proven false or inconclusive.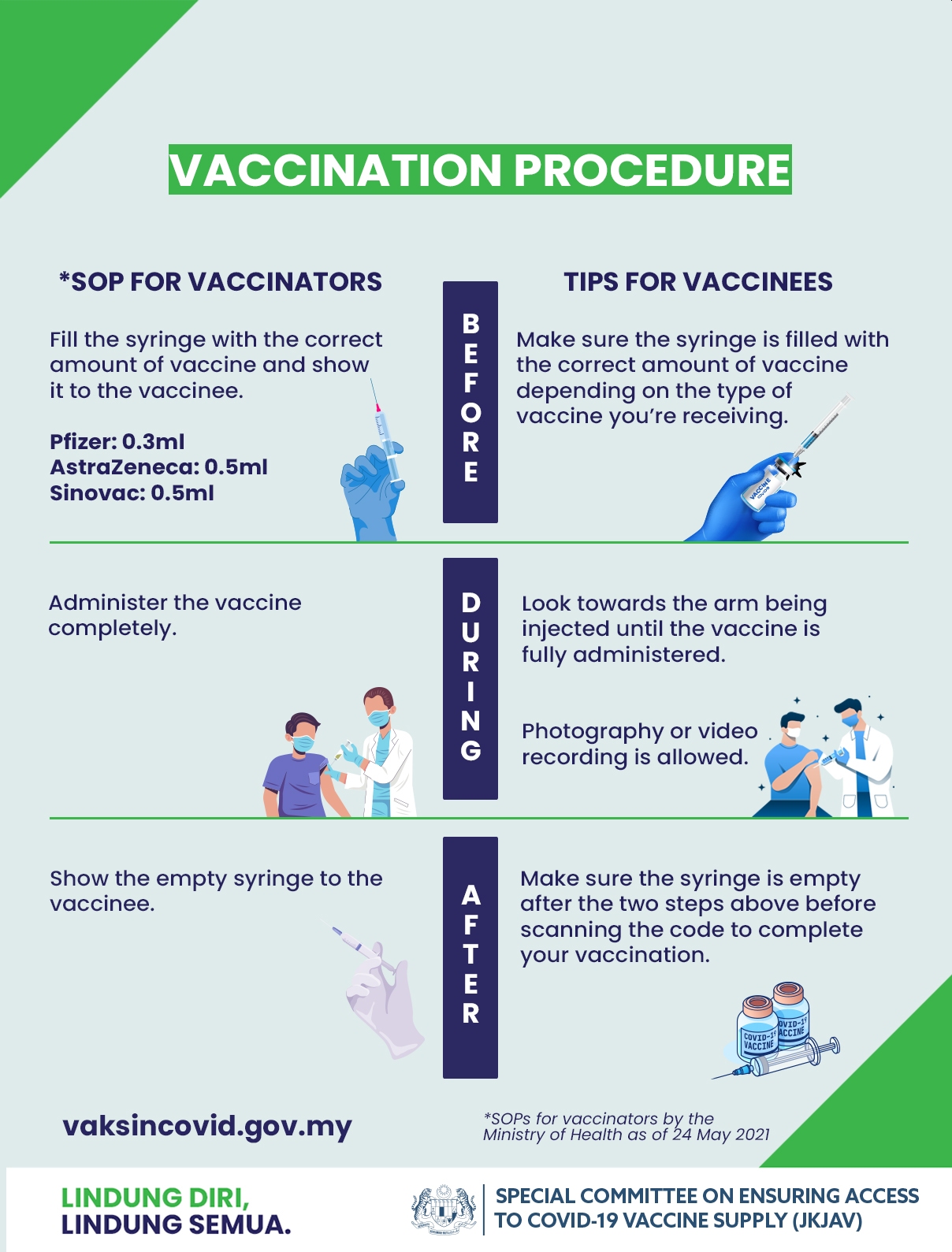 To address concerns of getting ghost jabs, all vaccination centres will allow everyone to record themselves getting the jab. On top of that, it is part of the vaccinator's SOP to show the syringe before and after administering the vaccine.
Antibody test kits are not recommended at the moment
Special Adviser to the Minister of Science, Technology and Innovation, Dr Mohd Ghows Mohd Azzam has said that antibody test kits are not recommended at the moment by FDA and CDC to check if your vaccine is "working". He said most kits are not robust enough and certain tests might be tailored for certain parts of the virus or for certain types of vaccines.
He added that most serology tests detect antibodies from the spike protein while some detect the nucleocapsid protein. Tests that targets nucleocapsid will not be able to detect antibody response from vaccines that target the spike protein such as Pfizer and AstraZeneca. Meanwhile, for test kits that are designed for spike protein and if the sensitivity is low, it wouldn't be able to detect inactivated vaccines such as Sinovac.
Ghows said the functionality of specific antibodies that can neutralise the virus is more important rather than the level of total antibodies. He added that neutralising effect is not readily deciphered by a serology test at the moment and more needs to be done.
At the moment, several medical labs in Malaysia are offering COVID-19 antibody tests for RM120. However, such tests are only to measure COVID-19 antibody levels and it isn't a definitive indicator that you've received the vaccine. As highlighted by PathLab, vaccines don't form antibodies as it is created by your immune system after reacting to the vaccine. The level of antibodies vary from one person to another and it depends on your immune system.