The COVID-19 vaccine is meant to prevent hospitalisation and death due to the coronavirus. If you've completed your immunisation with two doses, several medical labs in Malaysia are now offering blood tests to determine your COVID-19 antibody levels.
COVID-19 Antibody Test
At the moment, PathLab is offering COVID-19 Antibody Level tests for RM120. The tests will determine if your body has developed enough immune response to fight the virus that causes COVID-19. PathLab mentions that the screening determines the level of your antibody response by measuring the quantity of antibodies in your blood sample.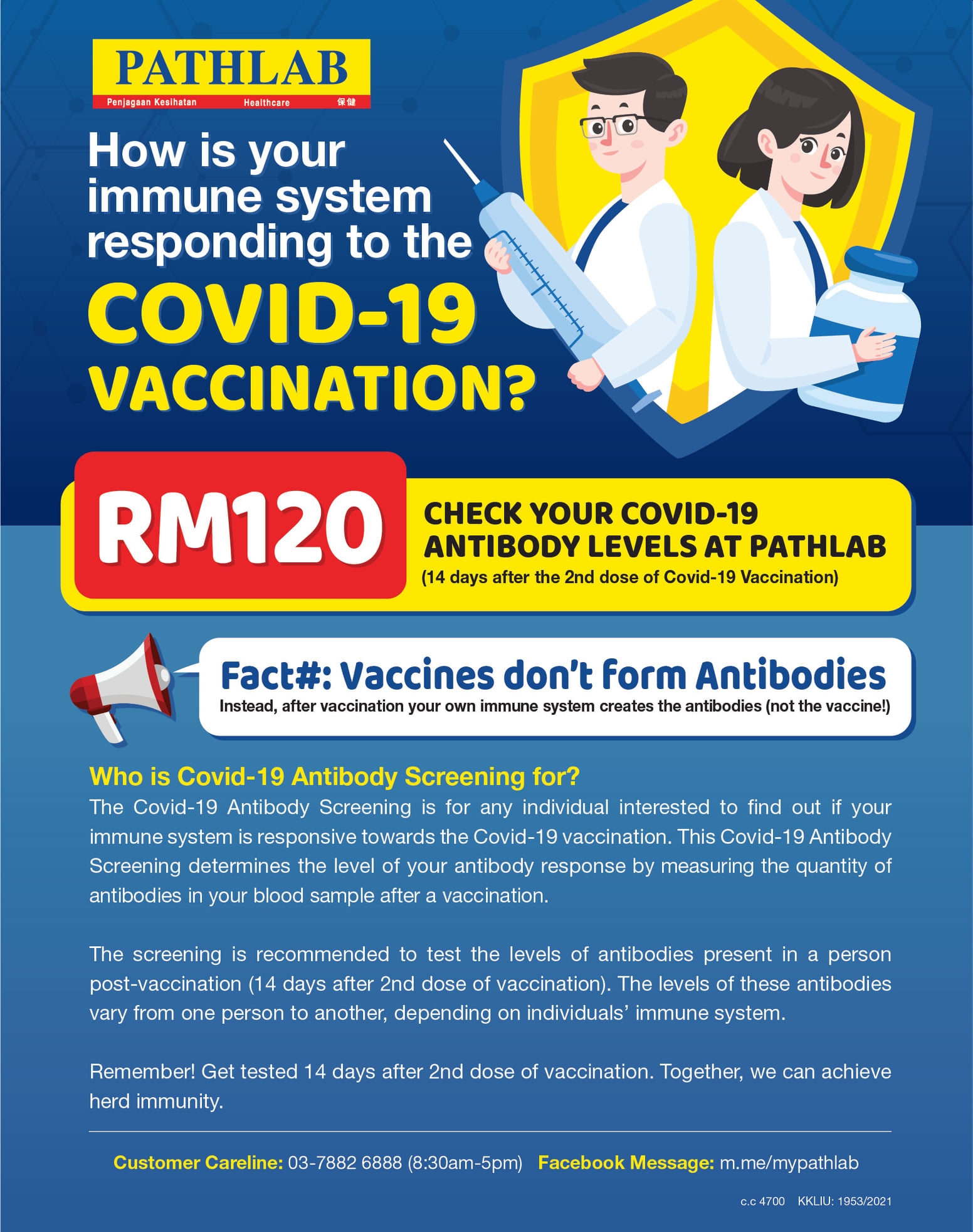 When should you take the test?
According to PathLab's FAQ, the test should be conducted at least 14 days after receiving the second dose of your COVID-19 vaccination. This is the recommended period to develop an optimal immune response against the virus. Regardless if you've gotten Pfizer, Sinovac or AstraZeneca, PathLab says the test is suitable for all types of vaccines.
Things to note
As highlighted by PathLab, vaccines don't form antibodies. After getting the jab, the vaccine will stimulate an immune response in your body. That's one of the reasons why it is common for people to experience side effects including fever, headache, and muscle ache after getting their shot. However, just because you didn't experience side effects after vaccination, doesn't mean that your immune system isn't reacting.
According to PathLab, the test is approved by the MDA and endorsed by IMR/MKAK. The test has also received CE Mark and US FDA emergency use authorisation (EUA). The test results will take up to 2-3 working days.
The level of antibodies varies from one person to another and it all depends on the individual's immune system. If you're interested, you can book your appointment with PathLab at least 12-hours in advance.
[ SOURCE ]