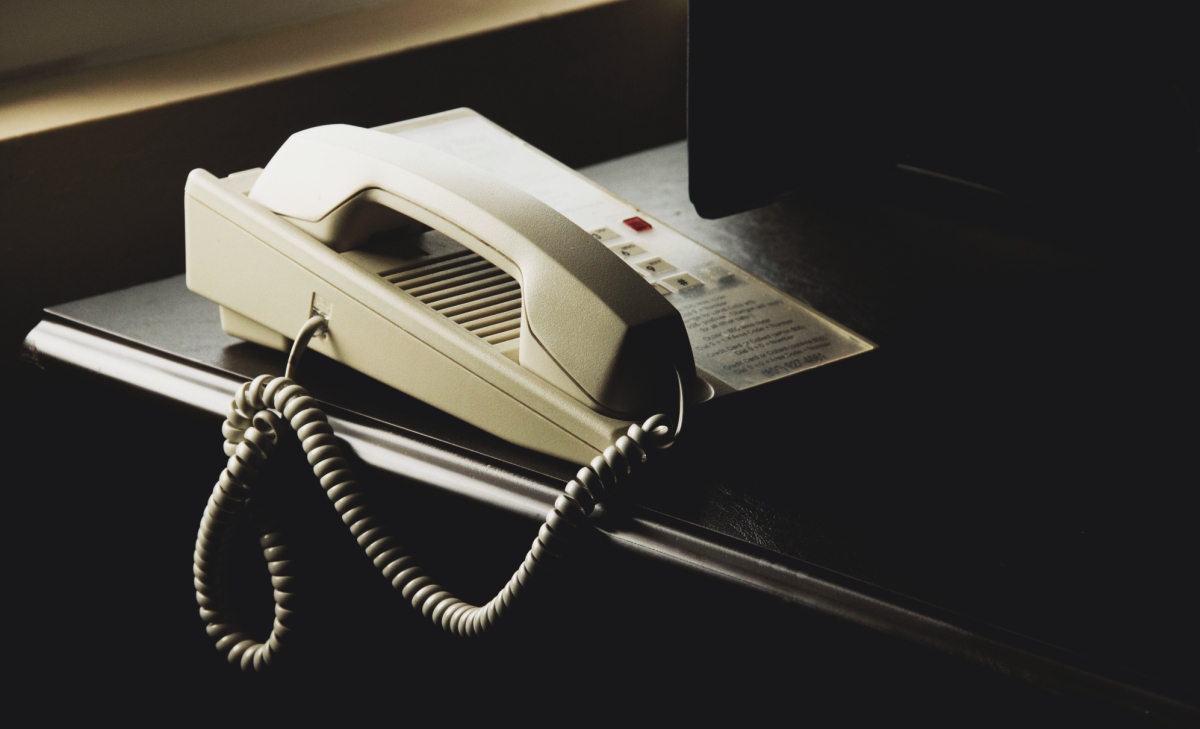 Malaysia aims to implement Fixed Number Portability (FNP) very soon. Similar to Mobile Number Portability (MNP), FNP will enable subscribers to switch providers while retaining the same fixed-line phone number. This would be good news for business owners that rely on their phone number as the main sales channel.
After the Malaysian Communications and Multimedia Commission (MCMC) concluded its public consultation, an Industry Working Group (IWG) will be formed to finalise the details and its execution. The IWG will determine the actual implementation and guidelines to ensure consumers can enjoy FNP as soon as possible.
The Public Consultation covers 5 different areas including international benchmark, FNP technical aspects, cost of implementation, procedure, and next steps.
The majority of telcos have expressed support for the FNP except for Telekom Malaysia. While most players believe that the implementation of FNP will increase healthy competition, TM sees fixed telephony as a sunset service and it won't trigger more competition in the market. The telecommunications giant provided several reasons not to implement FNP which include unnecessary diversion of focus and investment, as it is costly and complex to implement.
As stated in the report, TM finds the current imbalance of market share puts TM at an unfair disadvantage. It suggested to the regulator to encourage existing service providers to increase investment in fixed networks to widen coverage and to create competition, rather than to erode the value of service providers that took risks to invest during the early days. TM believes having an extensive fixed infrastructure would contribute to fixed broadband, fiberising mobile towers and support 5G.
TM also said FNP will not address the issue of low penetration of fixed telephony services. At the moment, there are only 6.4 million fixed telephony subscribers versus mobile which has 43 million subscriptions.
MCMC has mentioned in the consultation document that FNP not only benefits fixed telephony but also other services such as fixed broadband and VoIP. With the rising trend for triple-play services, MCMC believes it is important to ensure that service bundling does not restrict or hinder porting. The regulator's final view is that FNP could bring positive competitive benefits to Malaysia's fixed services and it will be able to remove a barrier to consumer choice and switching in order to facilitate more effective competition.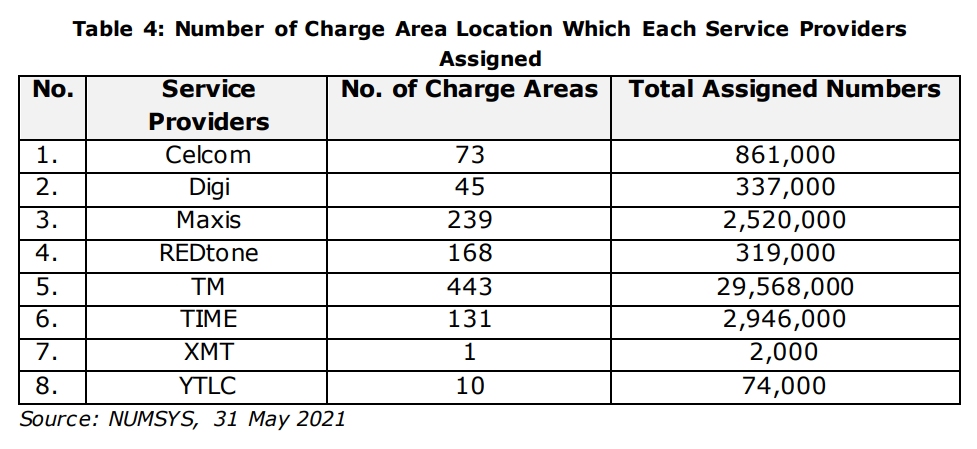 As of 31st May 2021, the MCMC has assigned a total of 36,627,000 geographic numbers to service providers. TM has the most with over 29.5 million numbers, followed by Time with over 2.9 million and Maxis with over 2.5 million.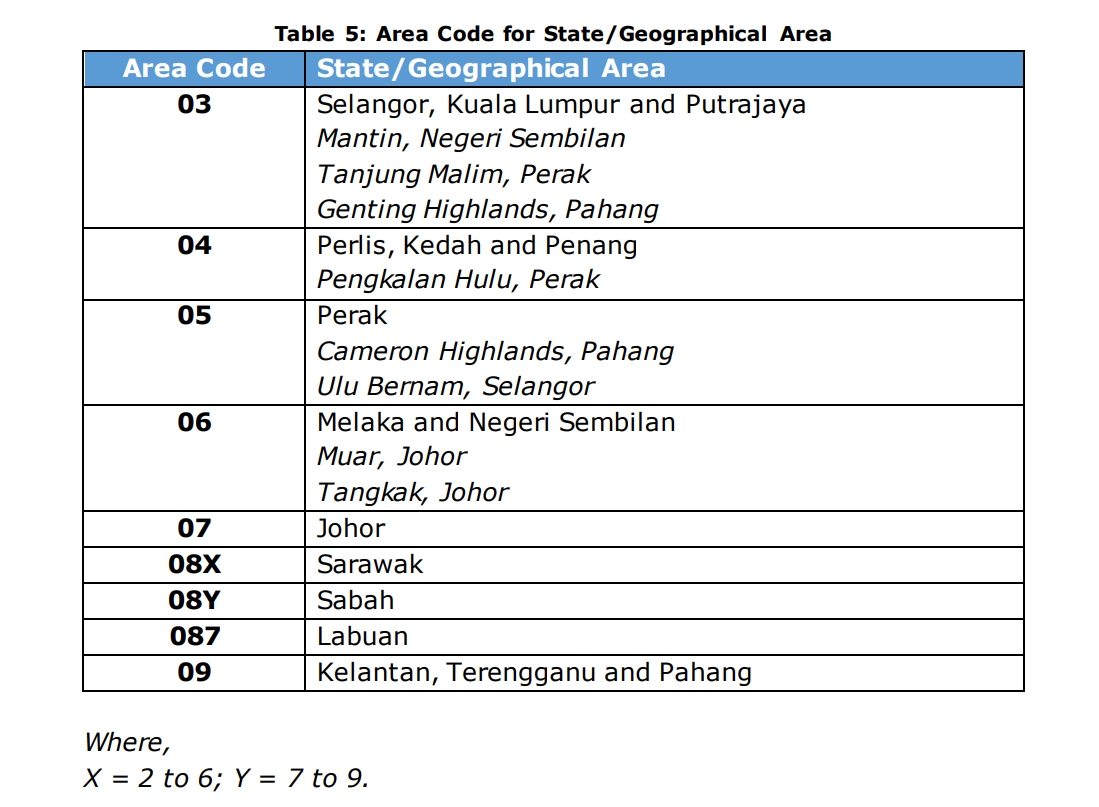 MCMC has acknowledged the suggestion for portability to begin within the same area code instead of state boundaries. This means if you have a 03 number, you can switch it to another provider at any location that's within the 03 area code. There's also the possibility of expanding portability to a national level in the future.
The porting timeframe needs to be discussed in the IWG by using MNP's timeframe. Under the MNP guidelines, porting shouldn't take more than 2 days for consumers and 5 days for business customers.
All parties in the public consultation have agreed that win-back practices should be prohibited. This means if a customer requests to port-out, the current telco is not allowed to offer discounts or incentives to prevent the customer from leaving.
The decision to implement location portability with the same area code (without the restriction of state boundaries) can be made upon review of the Numbering and Electronic Addressing Plan (NEAP) in Q3 2021. The MCMC agrees to have location portability implemented by end of 2022 to allow sufficient time for existing providers to assess and enhance their network capability.
You can read the full MCMC report here.
[ IMAGE SOURCE ]
Related reading