Analyst firm Canalys reveals that Xiaomi took second place in the list of leading smartphone vendors in the world for the first time ever. The company trails right behind Samsung, which was also the lead in the previous list.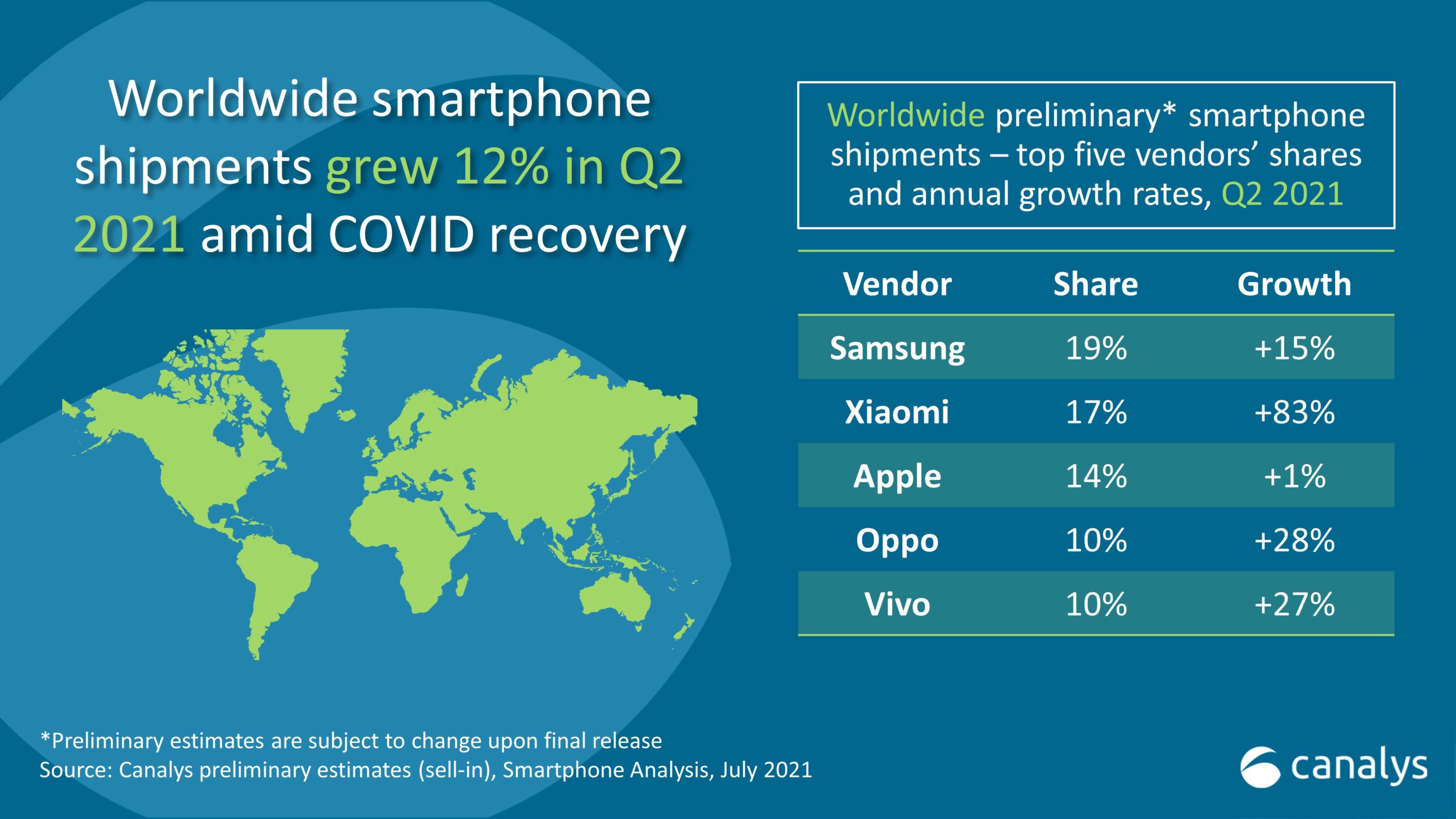 Overall, worldwide smartphone shipments grew 12% in the second quarter of 2021 amid initial COVID-19 recovery in a lot of places. While they didn't share how many units were shipped this time, Canalys did share the share percentages of each major vendor.
Samsung leads the board with 19%, followed by Xiaomi with 17%, Apple with 14%, and Oppo and Vivo with 10% each. Compared to last quarter when Xiaomi placed third behind Apple, the brand jumped a whopping 83% in growth—way beyond the rest of its competitors.
"Xiaomi is growing its overseas business rapidly. For example, its shipments increased more than 300% in Latin America, 150% Africa and 50% in Western Europe. And as it grows, it evolves," said Canalys Research Manager Ben Stanton.
However, compared to Samsung and Apple, the average selling price for a Xiaomi smartphone is around 40% to 75% cheaper, which can explain they're selling a lot more smartphones around the world. Sales are likely to be driven by its affordable models such as the Redmi Note 10 series and Poco M3 lineup.
As for other companies like Oppo and Vivo, their goal is also to compete against the bigger competitors. And according to Stanton, they are both willing "to spend big on above-the-line marketing to build their brands in a way that Xiaomi is not".
"Xiaomi already has its sights set on the next prize: displacing Samsung to become the world's largest vendor," continued Stanton.
Related reading