Proton has announced that it started its COVID-19 vaccination programme for all employees in an effort to restart the automotive industry. Staff based in Tanjung Malim and Shah Alam who are not yet vaccinated were notified about their vaccine appointments in MySejahtera and it will be running over several days.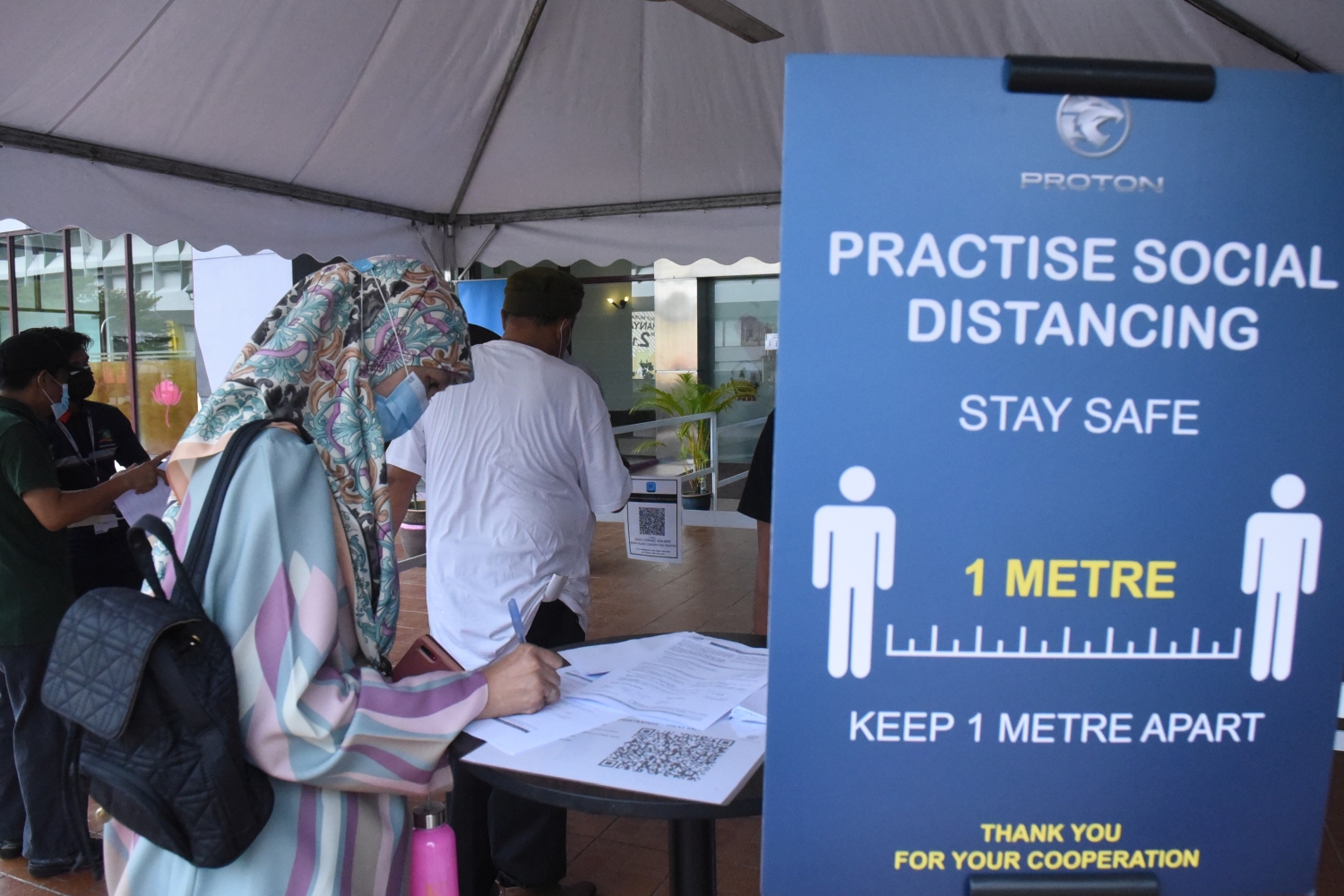 To speed up vaccinations in Tanjung Malim, they have worked together with both federal and state governments to turn its sports complex into an industry vaccine dispensing centre (PPVIN). The PPV has the capacity of vaccinating about 800 people per day and it will be open for 6 days to ensure staff from Proton and its vendors get vaccinated.
For employees based in Shah Alam, they will be getting their vaccine jab at Shah Alam Convention Centre (SACC). According to Proton, this is because there wasn't a space large enough at their own premises for a temporary PPV that complies with SOP requirements.
Commenting on the program, Proton CEO Dr Li Chunrong said "Proton hopes that by vaccinating our staff, we will contribute to reducing the number of COVID-19 infections in Malaysia. With other companies undertaking similar initiatives, this should help in efforts to restart the automotive industry that has been put on hold by lockdown measures."
After the current round of vaccination, Proton will repeat the exercise three weeks later to administer the second dose. The carmaker aims to fully vaccinate most of its workforce by the first half of August.
As of yesterday, Malaysia has administered over 11 million doses. 7.8 million people or 24% of the population have received at least one dose while over 3.5 million people or 10.8% of the population have completed their vaccinations with two doses.
The Malaysian government has kicked off Phase 4 of the National Immunisation Programme (PIKAS) since mid-June which focuses on the manufacturing sector. Under the public-private partnership industrial vaccination programme, the vaccine doses are offered for free but companies will have to pay for the cost of administering the vaccines.
Related reading