Malaysia's National COVID-19 immunisation program is now doing an average of over 320,000 doses daily since last Sunday. The program achieved its milestone of administering over 300,000 doses on Monday and has hit a record high 376,909 vaccinations on Thursday.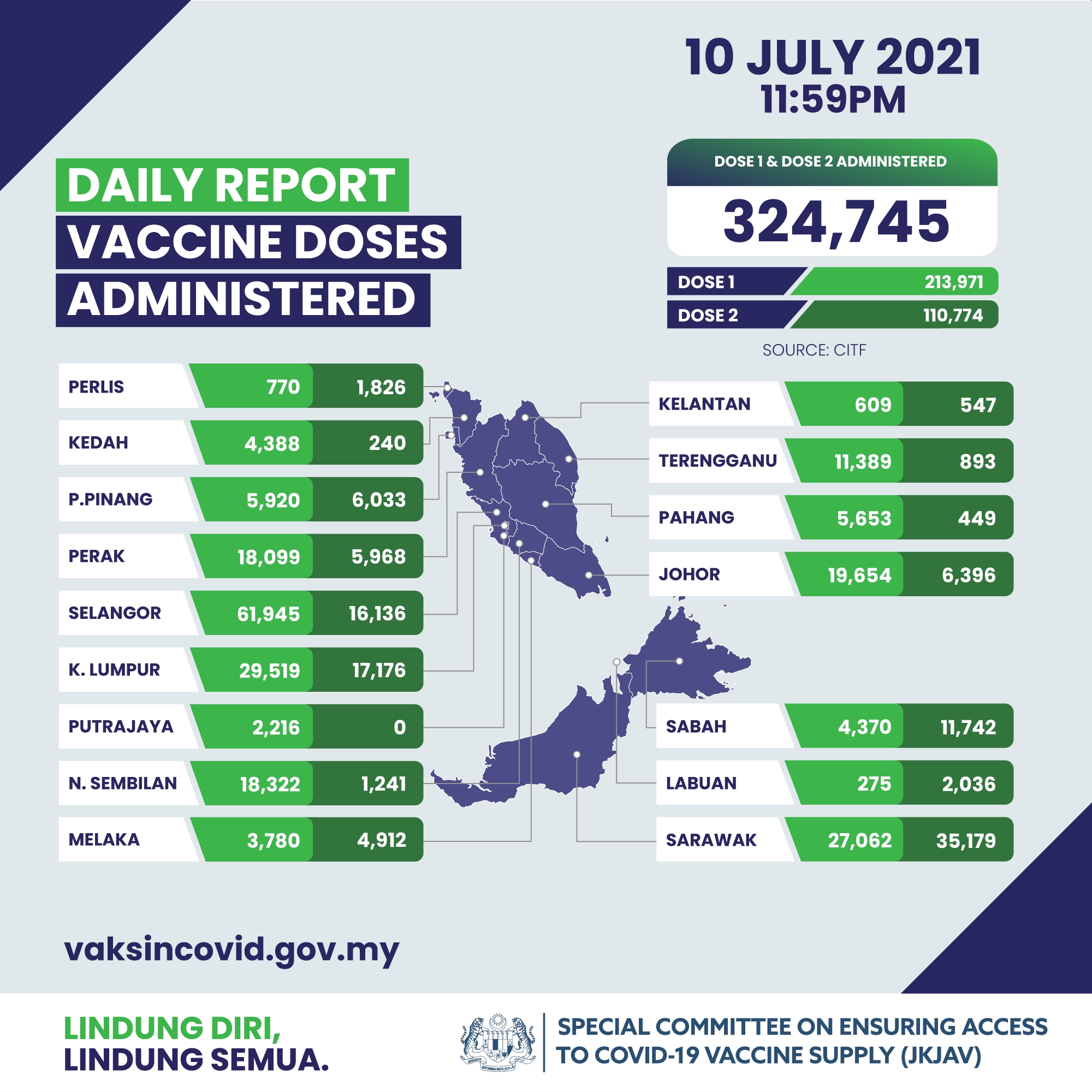 Typically, the vaccinations tend to slow down over the weekend. Yesterday, the program still manages to administer above the 300,000 mark with a total of 324,745 doses. Out of this figure, 213,971 individuals have gotten their first jab while 110,774 individuals have completed their vaccinations with two doses.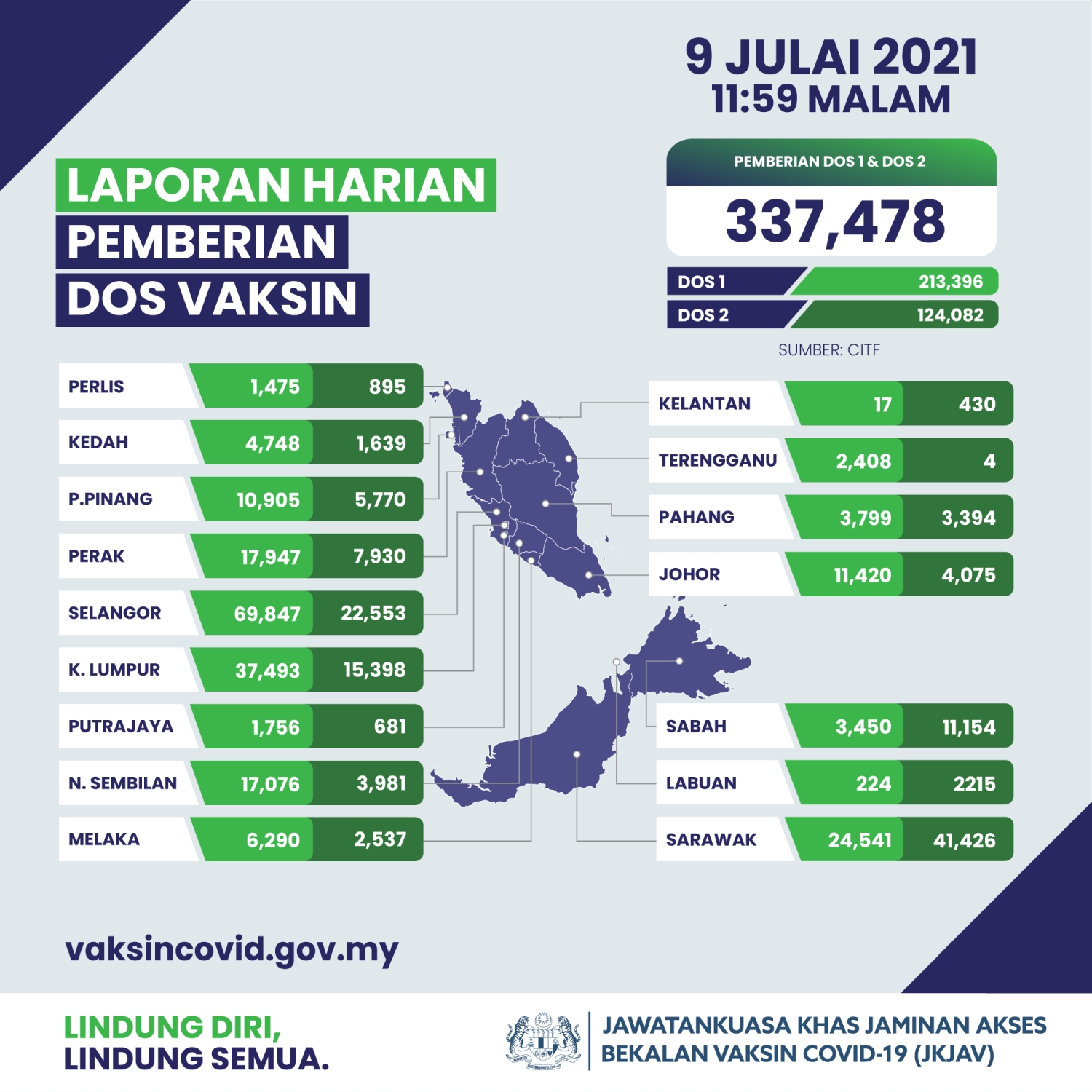 For Saturday alone, Selangor administered the most with a total of 78,081 doses which include 61,945 first dose and 16,136 second dose. On Friday, the state administered a record-high 94,200 doses. This includes 69,846 first dose and 22,553 second dose.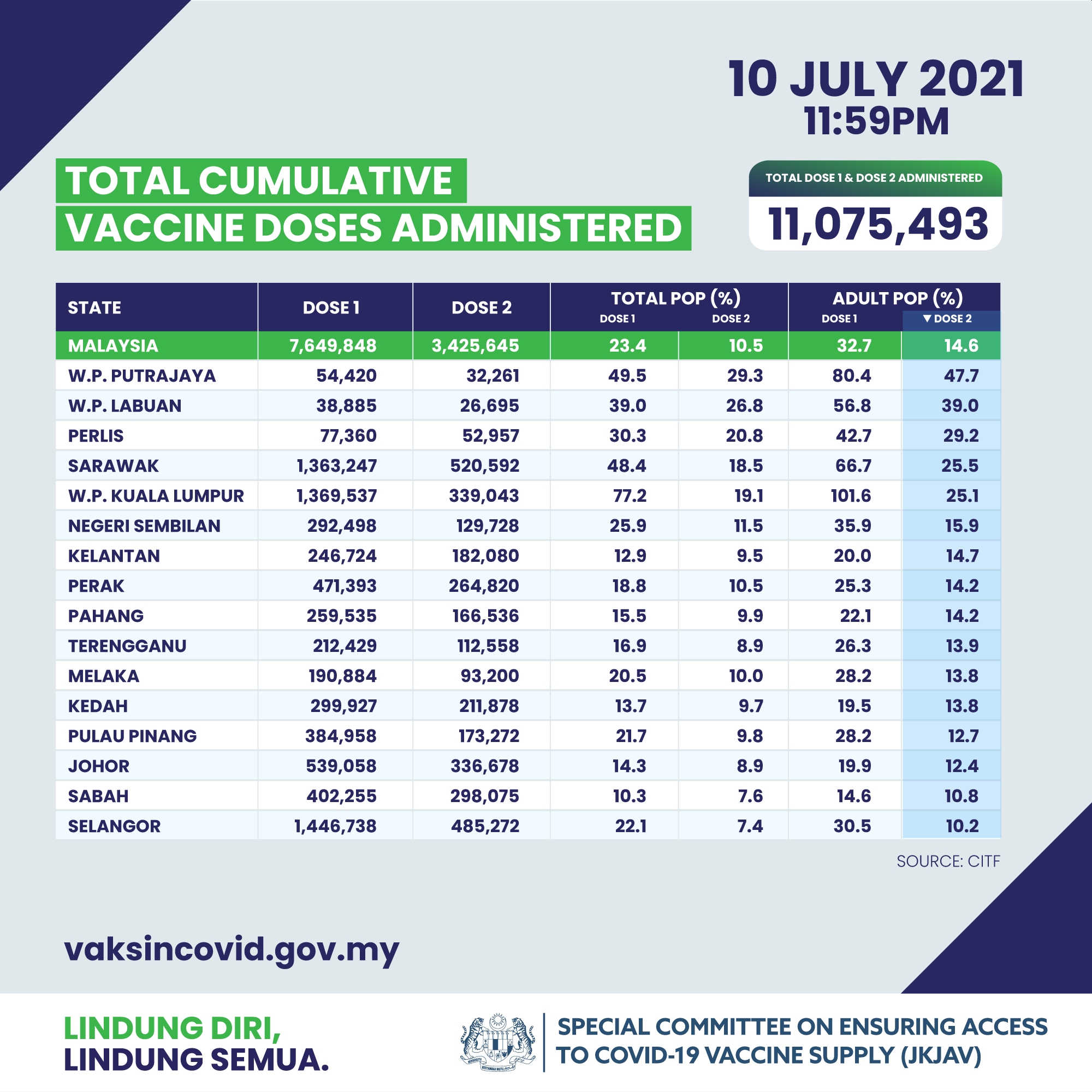 As of 11:59pm yesterday, Malaysia has administered a total of 11,075,493 doses so far. Over 7.6 million people or 23.4% of the total population have received at least one dose. Meanwhile, over 3.4 million people or 10.5% of the total population have completed their vaccinations with two doses.
Among the states with larger populations, Sarawak currently has the highest vaccination rate with almost half of its population having one dose. The east Malaysian state also has the highest number of fully vaccinated individuals with over 520,000 people with two doses.
Based on the breakdown given by the JKJAV above, 101.6% of Kuala Lumpur's adult population has received at least one dose. Take note that the vaccination figures are based on where people got their jabs, not the address of the registered individual. This means if you're staying in Petaling Jaya but got vaccinated in Kuala Lumpur, you will be recorded under Kuala Lumpur instead of Selangor.
[ SOURCE ]