Netflix has announced that its users will be able to view unfinished downloads of their desired shows or movies offline at their own convenience. The update provides greater accessibility for Netflix users, and also is helpful in the event of a patchy or unavailable internet connection. 
The days of waiting for an entire Netflix show or movie to download are coming to an end, especially if you are strapped for time. This improvement also makes things easier for data conscious folks who are constantly monitoring their usage, as they can now plan data consumption accordingly.
As of now the download update is only available to users with Android phones and tablets. Subscribers with iOS devices may have to wait a bit, as Netflix is due to test the feature in the coming months.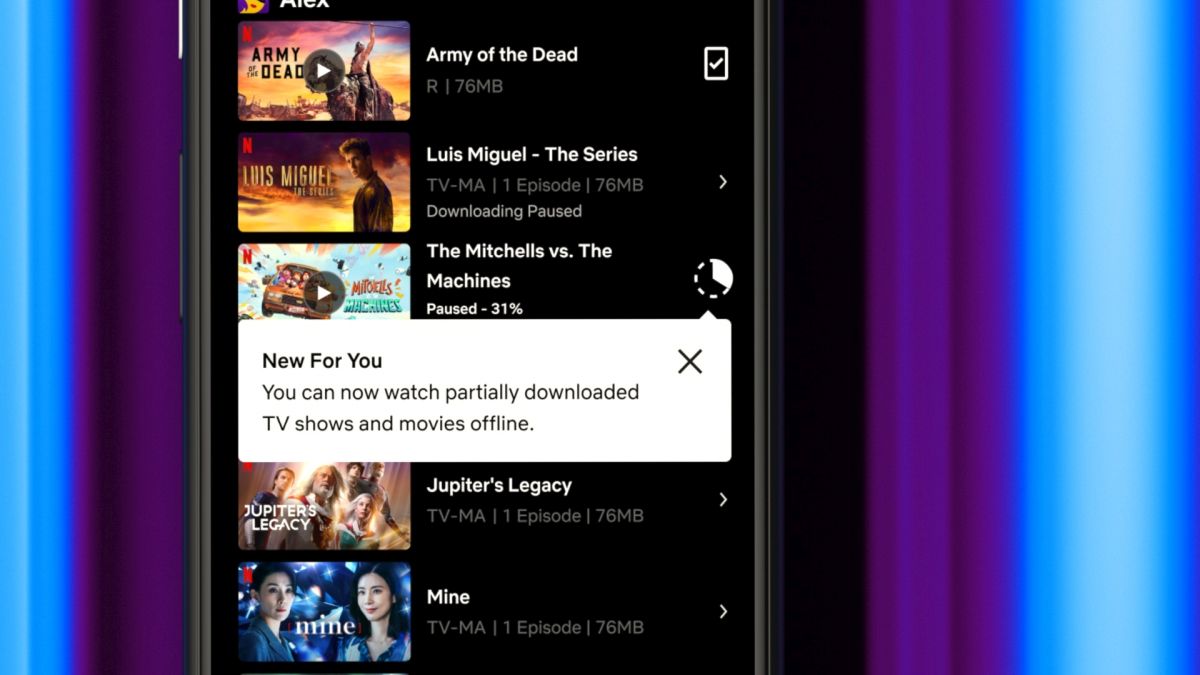 Not all titles on the streaming platform are available for download though. Netflix's Help Centre states that downloaded titles have varying expiry dates, though you will be able to view the precise amount of time you have left until the download expires – if the expiry date is less than 7 days away.
However, certain downloads have an expiry date of 2 days after users first press play, though they can keep track of the countdown. Downloads that have expired will need to be renewed, though some shows have a renewal limit. 
Netflix first allowed users to download content for offline viewing in 2016. In 2019, it rolled out a smart download feature, where users could have a subsequent episode of a series automatically downloaded, as the prior watched episode gets deleted. 
The cheapest Netflix plan starts at RM17/month, which allows streaming from mobile devices and tablets only. Netflix once offered a Mobile+ plan which was only accessible to subscribe from a mobile browser, though that option appears to be omitted.
There are additional Basic, Standard and Premium tiers priced at RM35/month, RM45/month and RM55/month respectively. Additionally, Astro subscribers will soon be able to stream Netflix on their Ultra or Ulti boxes. 
The Netflix app is available for download on the App Store and Google Play.
[SOURCE]
Related Reading