Minister of Science, Technology and Innovation, Khairy Jamaluddin, has announced that the dosing interval for the AstraZeneca jab will be reduced from 12 to 9 weeks. This will enable more people to get fully vaccinated quicker ahead of its original schedule.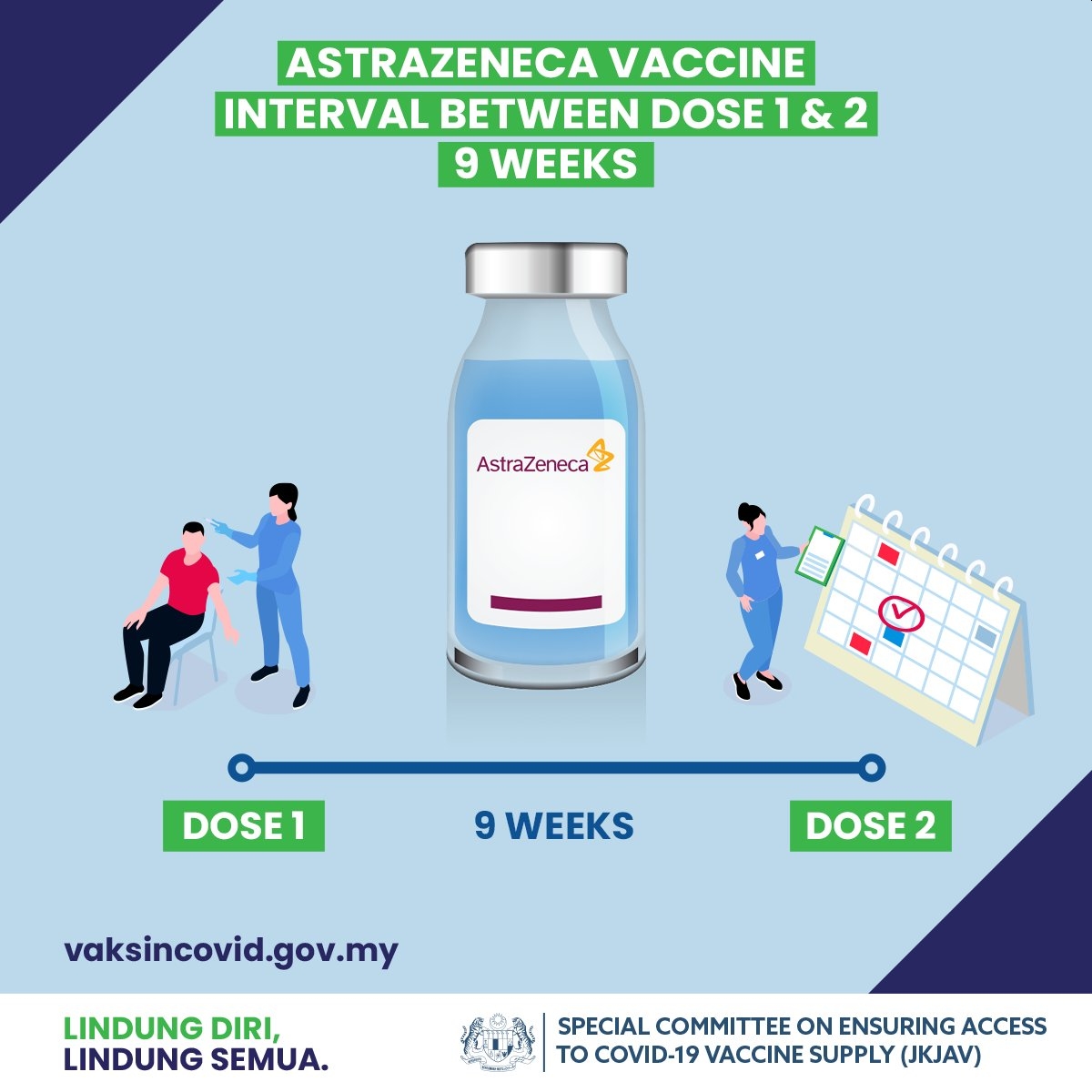 According to the minister, the decision was made by the special committee of ensuring access to COVID-19 vaccine supply (JKJAV) after the recommendations made from the technical working group and the delivery schedule.
Individuals that have received their AstraZeneca jab during the first-round opt-in program will be notified of their 2nd dose appointment soon. If you've gotten the first AstraZeneca jab on 5th May 2021, the 2nd appointment should be scheduled around 7th July 2021.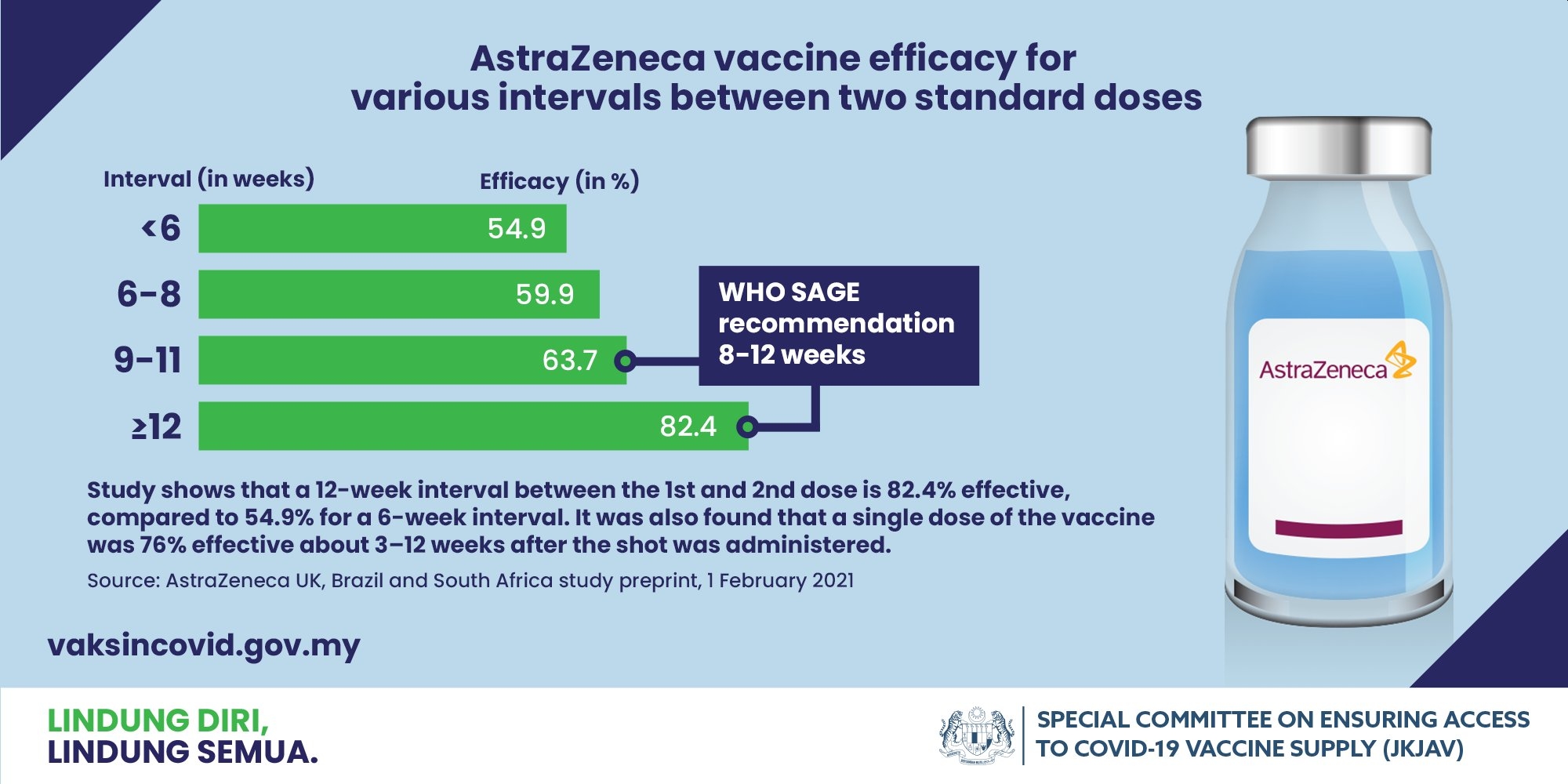 The earlier decision to go with the 12-week interval is based on findings that the efficacy rate is higher at 82.4%. This is within the WHO's recommended interval of 8-12 weeks. However, due to the current COVID-9 situation, the government is looking at expediting the second shot so that more people can be fully vaccinated.
Despite earlier concerns of supply delays, AstraZeneca has confirmed that 586,700 doses will be delivered to Malaysia in early July. In addition, Japan has also donated 1,000,000 doses of the same vaccine which arrived this afternoon.
After two rounds of opt-in bookings, the JKJAV has decided to include AstraZeneca into the mainstream National Immunisation Programme. As of 30th June, a total of 828,000 doses have been delivered and Malaysia has ordered a total of 6.4 million doses which will be delivered in stages until early next year.
Related reading