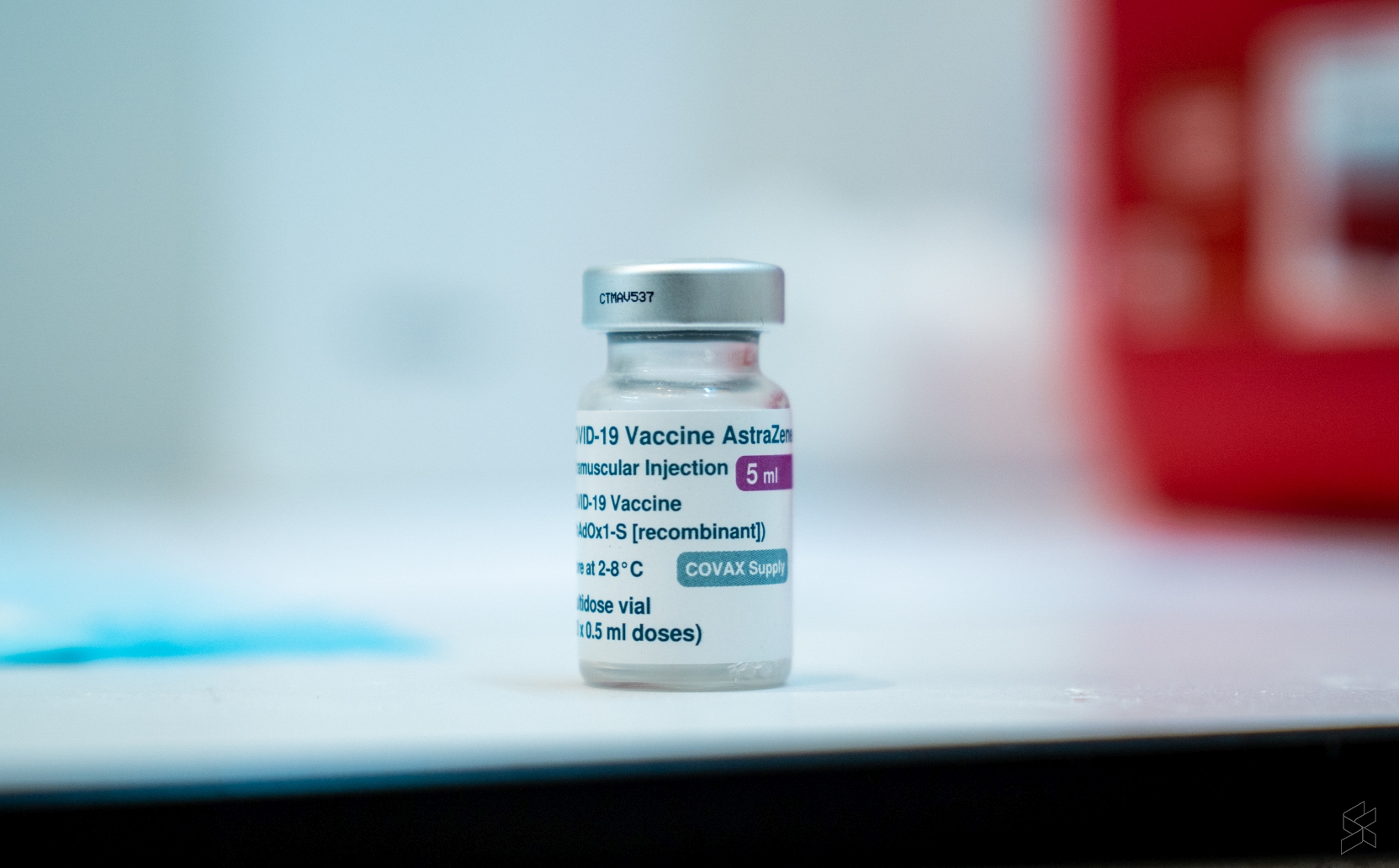 Due to an encouraging response, Malaysia will put the AstraZeneca vaccine back into the mainstream national COVID-19 immunisation programme. According to Minister of Science, Technology and Innovation Khairy Jamaluddin, the decision was made due to the tremendous response received during the opt-in online bookings.
The Minister shared that 610,000 AstraZeneca vaccine doses are expected to arrive in June and another 410,000 doses in July. He said that these batches of AstraZeneca vaccines will be coming from Thailand and it is subject to NRPA approval. Over a million AstraZeneca vaccines have arrived in Malaysia this month.
The AstraZeneca vaccines were initially included in the mainstream immunisation program but were limited to senior citizens aged 60 years old and above. After the initial announcement, there was a concern of vaccine hesitancy following reports of blood clots in other countries. To address public concerns, the vaccine committee then decided to offer AstraZeneca only to those who want it through a separate online booking process on a first-come-first-serve basis.
After conducting two rounds of opt-in bookings, it is clear that there's a strong demand for the AstraZeneca vaccine and there's less hesitancy among Malaysians. He also mentioned that the committee is looking at giving users the option to choose their vaccine via an upgraded MySejahtera app. They will be allowing users to choose their venue and date as well as vaccine in the app and this will be announced in the next couple of weeks. Apart from AstraZeneca, Malaysia is also administering Pfizer and Sinovac vaccines.
During today's press conference, Khairy has also apologised for the technical issues and bad user experience yesterday on the vaksincovid.gov.my website. He said the whole booking situation could be much better executed and he fully understands the frustrations of the people especially those who have failed to secure their slots.
He added that the COVID-19 immunisation task force is viewing the situation seriously and had launched an investigation after the Round 2 bookings were closed. MAMPU has been tasked to look into the issue and propose the next course of action.
The remaining 956,609 doses of the AstraZeneca vaccine were fully booked within an hour after it was open to all adults on Wednesday.
Related reading