If you're a student who is going to study abroad, there's now an easier way to apply for early COVID-19 vaccination. Previously, you would need to drop a request by email to permohonan [@] vaksincovid.gov.my but now you can do so via the MySejahtera Helpdesk.
🆕 For students who are travelling abroad to further their studies and would like to apply for early vaccination, you can now make your application on @my_sejahtera through the Helpdesk feature.

Steps:

1. Helpdesk
2. Start
3. Vaccination Appointment pic.twitter.com/jDvbWdybby

— Vaksin COVID-19 🇲🇾 (@JKJAVMY) June 29, 2021
To submit a request for early vaccination, just launch the MySejahtera app (Google Play Store, Apple App Store and Huawei AppGallery) and go to the home screen. Next, tap on "Helpdesk", select (A) "Vaccination Appointment" then (A) "I am a student and need to travel to study abroad".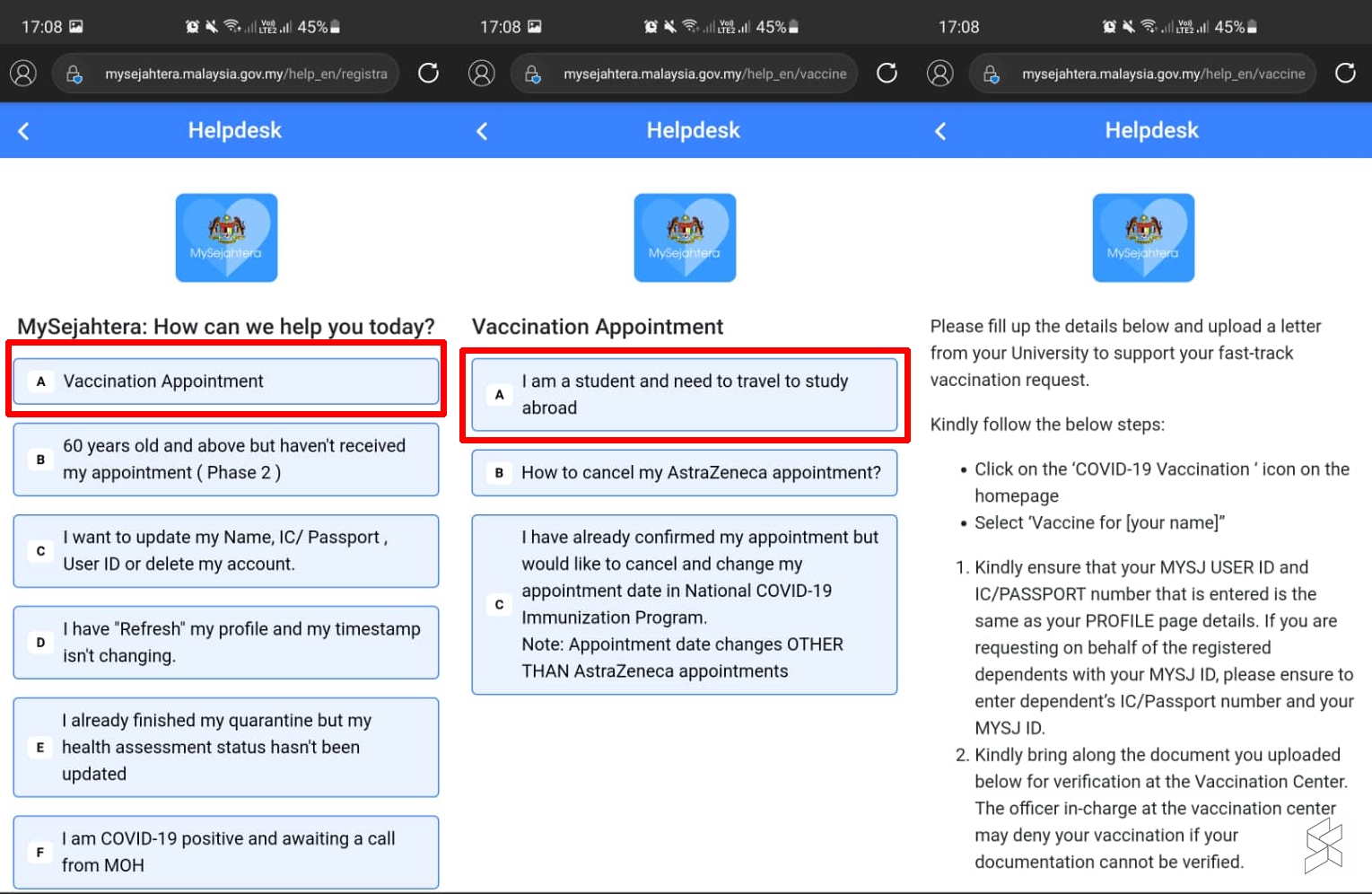 You will need to submit your MySejahtera User ID (usually your mobile number), your IC/passport and attach supporting documents from your University. If you've previously submitted a request by email, you are not required to resubmit again via Helpdesk.
As of 21st June, the special committee on ensuring access to COVID-19 vaccine (JKJAV) has approved a total of 5,621 requests for early vaccinations for students going overseas to study. At the moment, Phase 3 of the immunisation programme which covers all remaining adults below 60 years of age has already started in the Klang Valley.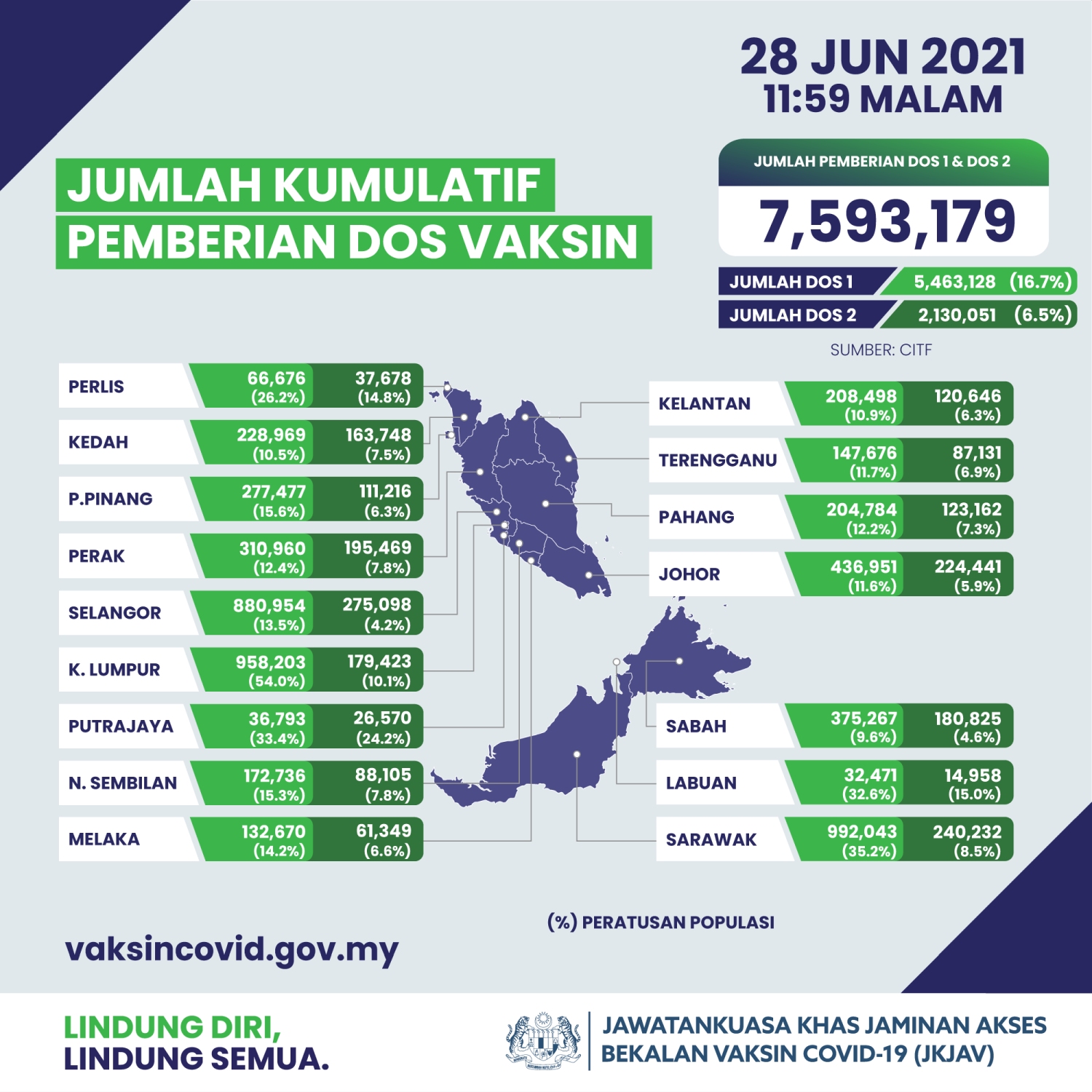 As of 28th June, over 7.5 million doses have been administered so far. Almost 5.5 million people have gotten at least one dose which is 16.7% of the total population. Meanwhile, more than 2 million people have completed their vaccinations with two doses, which is about 6.5% of the total population.
Sarawak currently has the most number of people getting the vaccine jab with almost a million people in the state with at least a single dose. Meanwhile, Selangor has the most number of completed vaccinations with 275,098 people having received two doses.
Related reading