Under the current movement control order (MCO) SOP, all businesses must only allow individuals with low risk status to enter their premises. Now there appears to be a new confusion about whether you should update your COVID-19 status on a daily basis.
It was reported that 31 workers at a factory were slapped with fines ranging between RM1,500 to RM2,000 each for not updating their health status in the MySejahtera. This has sparked speculations online and some hypermarts even require all customers to complete their COVID-19 assessment before letting them in.
What is the COVID-19 Health status?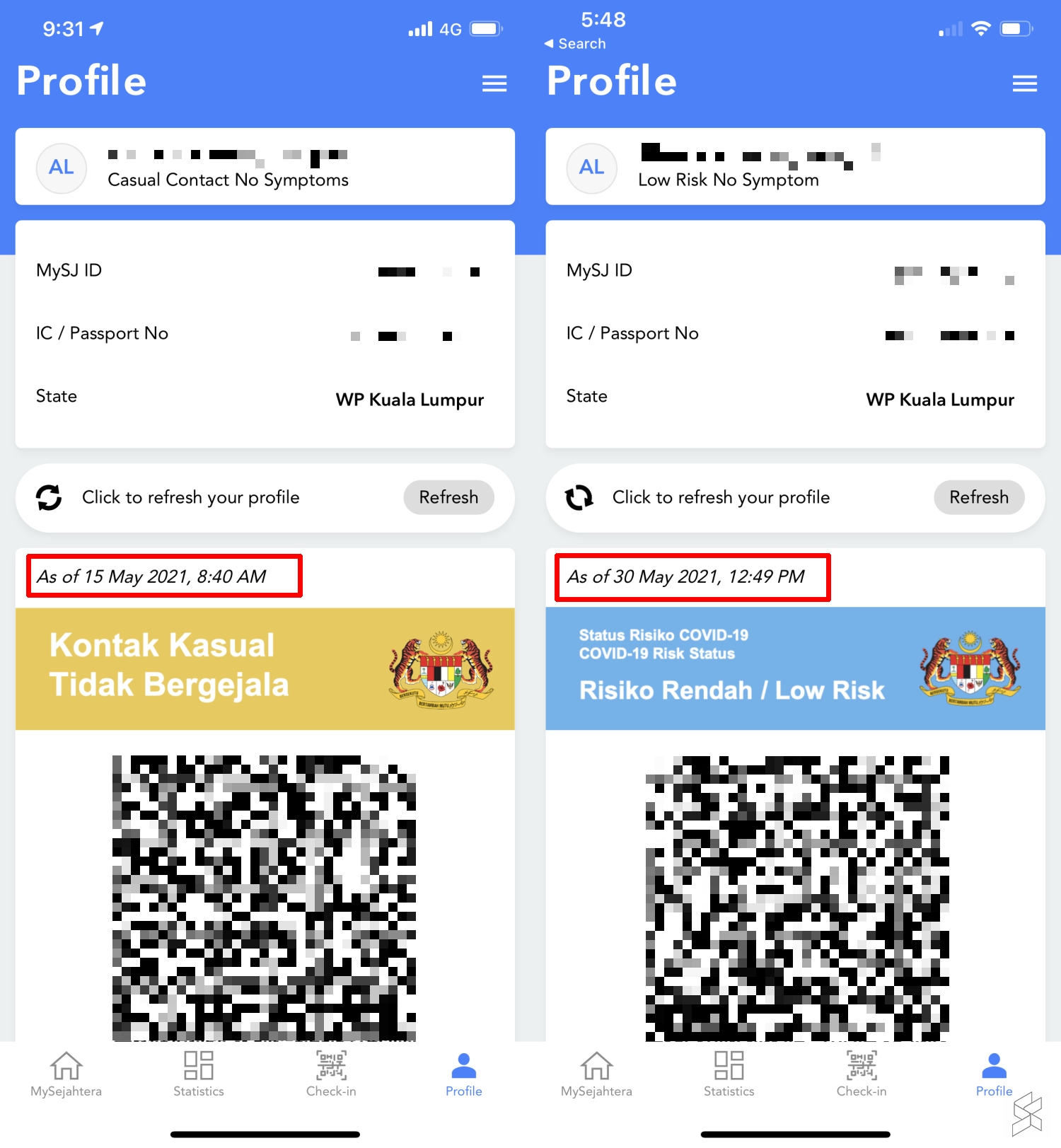 In summary, the health status in MySejahtera determines your COVID-19 risk level. You can see when it is last updated by going into the Profile section in the app.
This is usually updated if there's a change of status for example if you've checked in at a location that has a known COVID-19 positive case. Your status might be changed to yellow "Casual Contact No Symptoms" or the orange "Close Contact" status depending on your health declaration.
If you've been flagged as a casual contact, you are actually required to answer a health assessment for the next 10 days. This is usually highlighted under the "Things to do" section on the home screen.
Do you need to submit the COVID-19 status?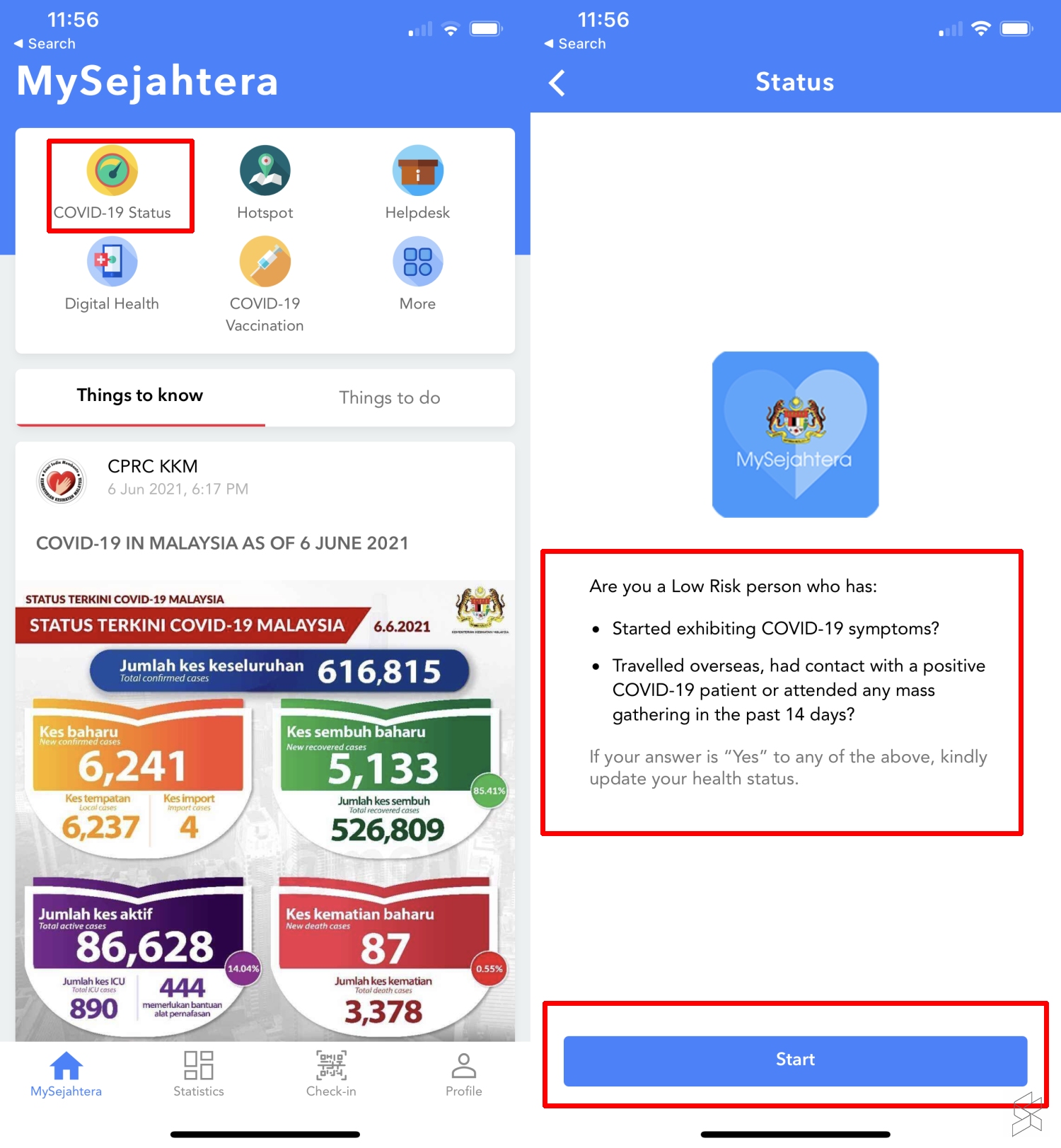 As indicated in MySejahtera as shown above, you are only required to declare your status if you:
Started exhibiting COVID-19 symptoms (e.g. Fever, chills, nobody ache, sore throat, loss of smell/taste)
Travelled overseas
Had contact with a positive COVID-19 patient
Attended any mass gathering in the past 14 days
The National Security Council has also confirmed that there's no need for the public to update their health status on MySejahtera except for certain circumstances. This includes if one is exhibiting COVID-19 symptoms, travelled overseas, had contact with a COVID-19 patient or has been diagnosed with COVID-19.
Pemilik MySejahtera perlu kemaskini status anda sekiranya :
✅ada simptom atau
✅ada sejarah perjalanan keluar negara atau
✅ ada kontak rapat kepada kes positif atau
✅ terlibat dalam perhimpunan ramai atau kluster. pic.twitter.com/lD59YT805w

— KKMalaysia🇲🇾 (@KKMPutrajaya) June 7, 2021
The Ministry of Health has also issued a reminder on who is required to update their health status as shown above.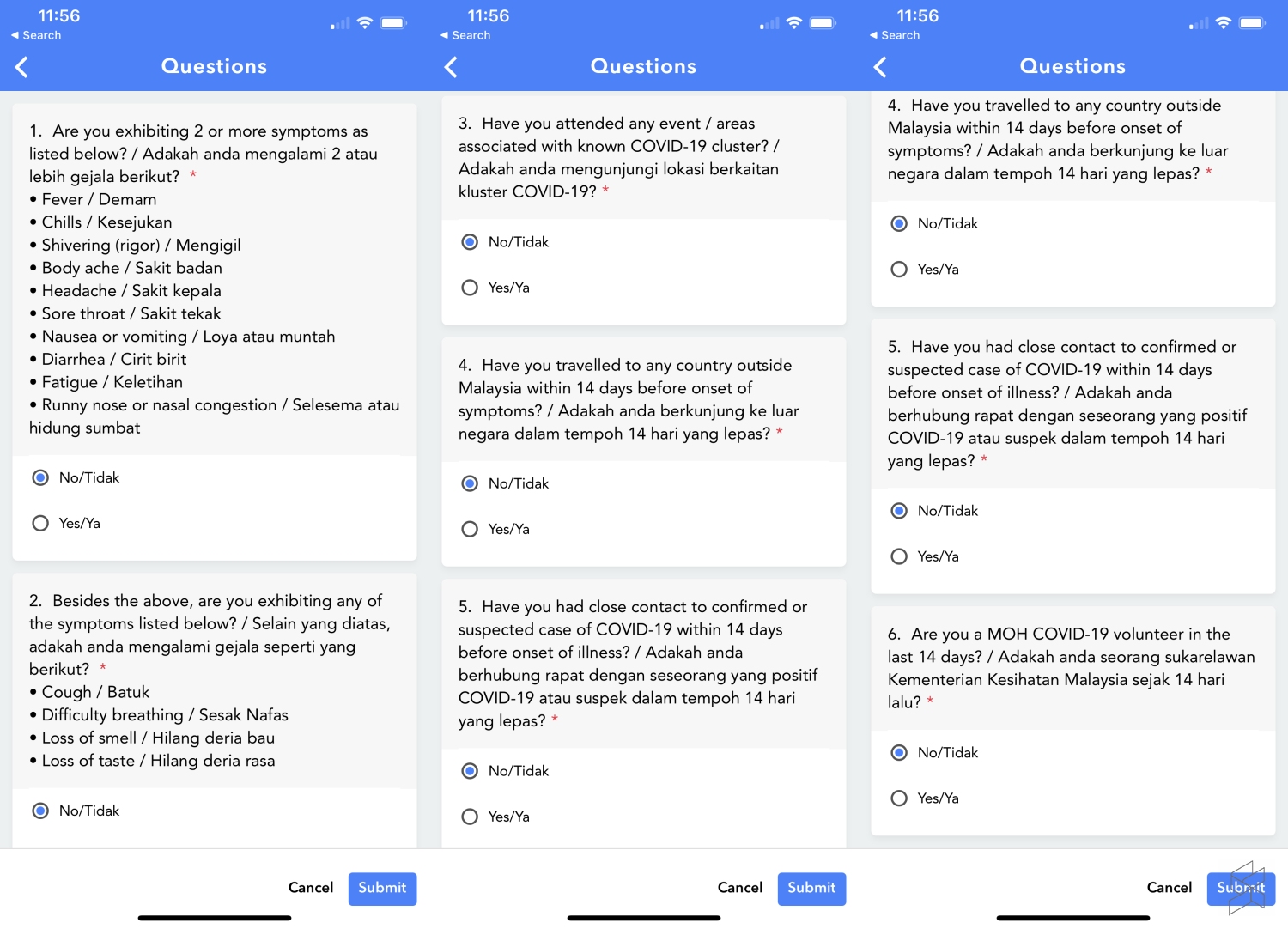 If you fall into one of the four categories, you are required to answer a total of 6 questions. You must answer them correctly or else you will be given the wrong status.
It was reported that the National Security Council has instructed the Manjung police in Perak to cancel all fines issued to the 31 workers for not updating their health status.
Related reading