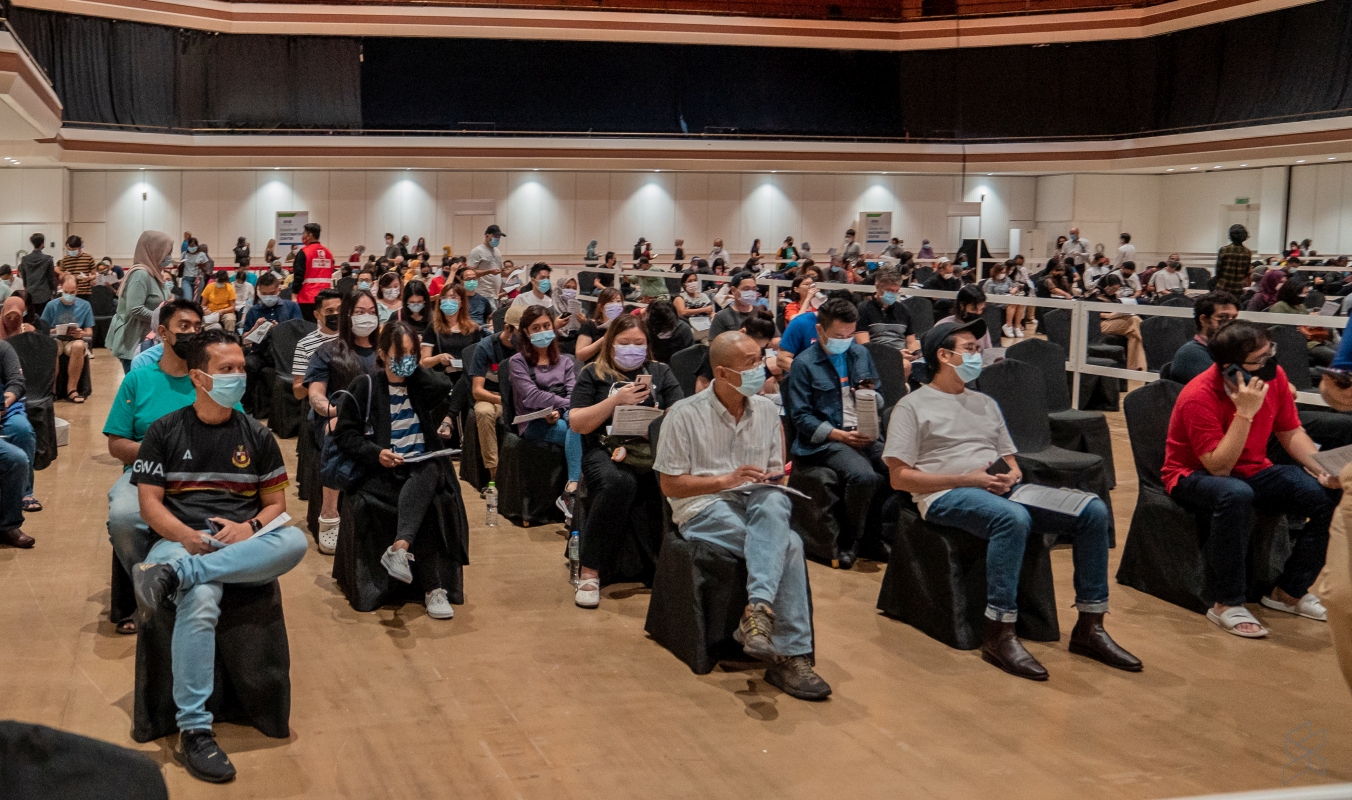 Malaysia has administered a total of 4,361,358 COVID-19 vaccine doses as of yesterday. A total of 3,030,096 people in the country have received at least one dose which is almost 10% of the total population. Out of the figure, 1,331,262 individuals have completed their vaccination with two doses.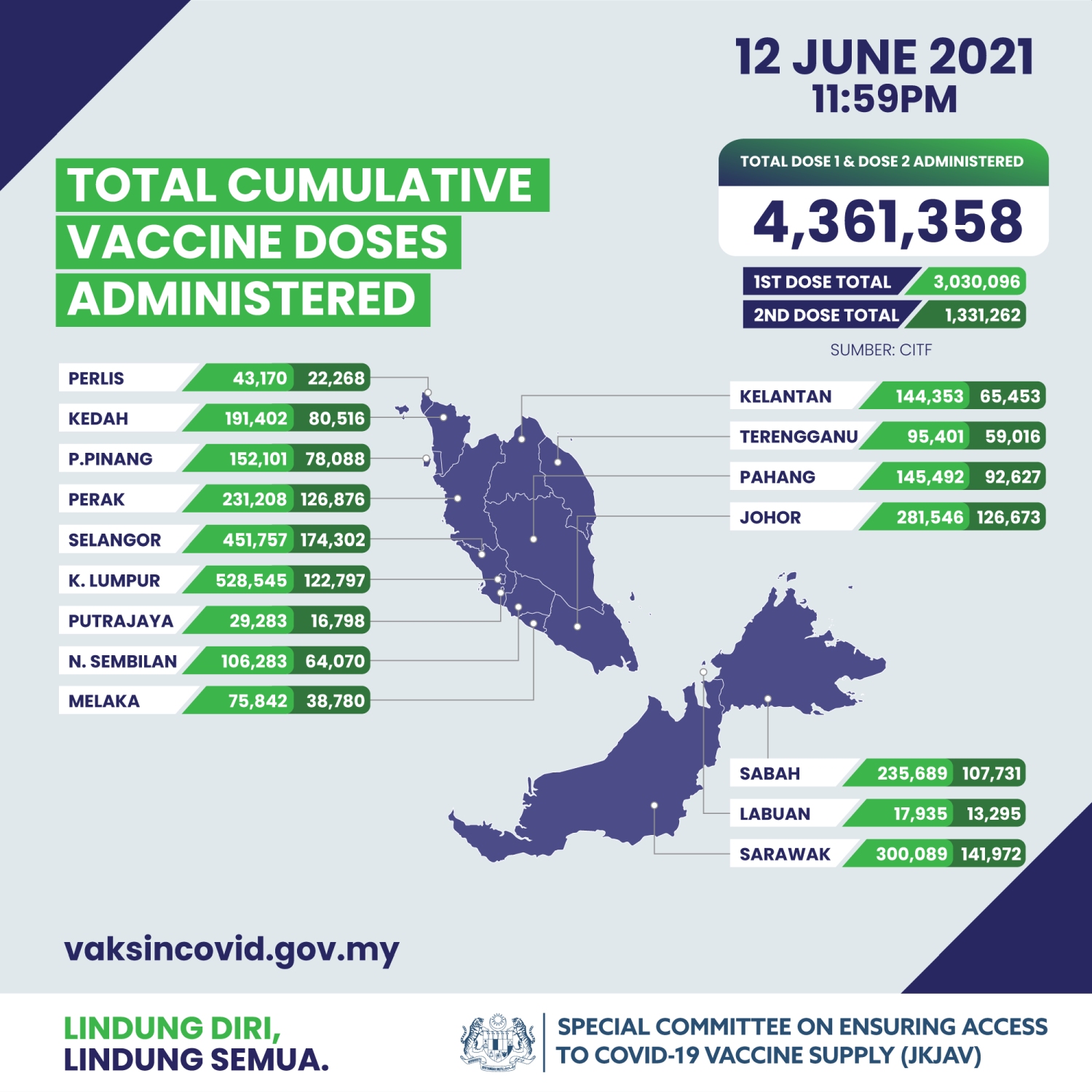 At the moment, Kuala Lumpur has the most number of individuals that have received the jab with 528,545 individuals getting at least one dose. In terms of completed vaccinations, Selangor has the most with 174,302 individuals who have gotten two doses, followed by Sarawak with 141,972 and Perak with 126,876.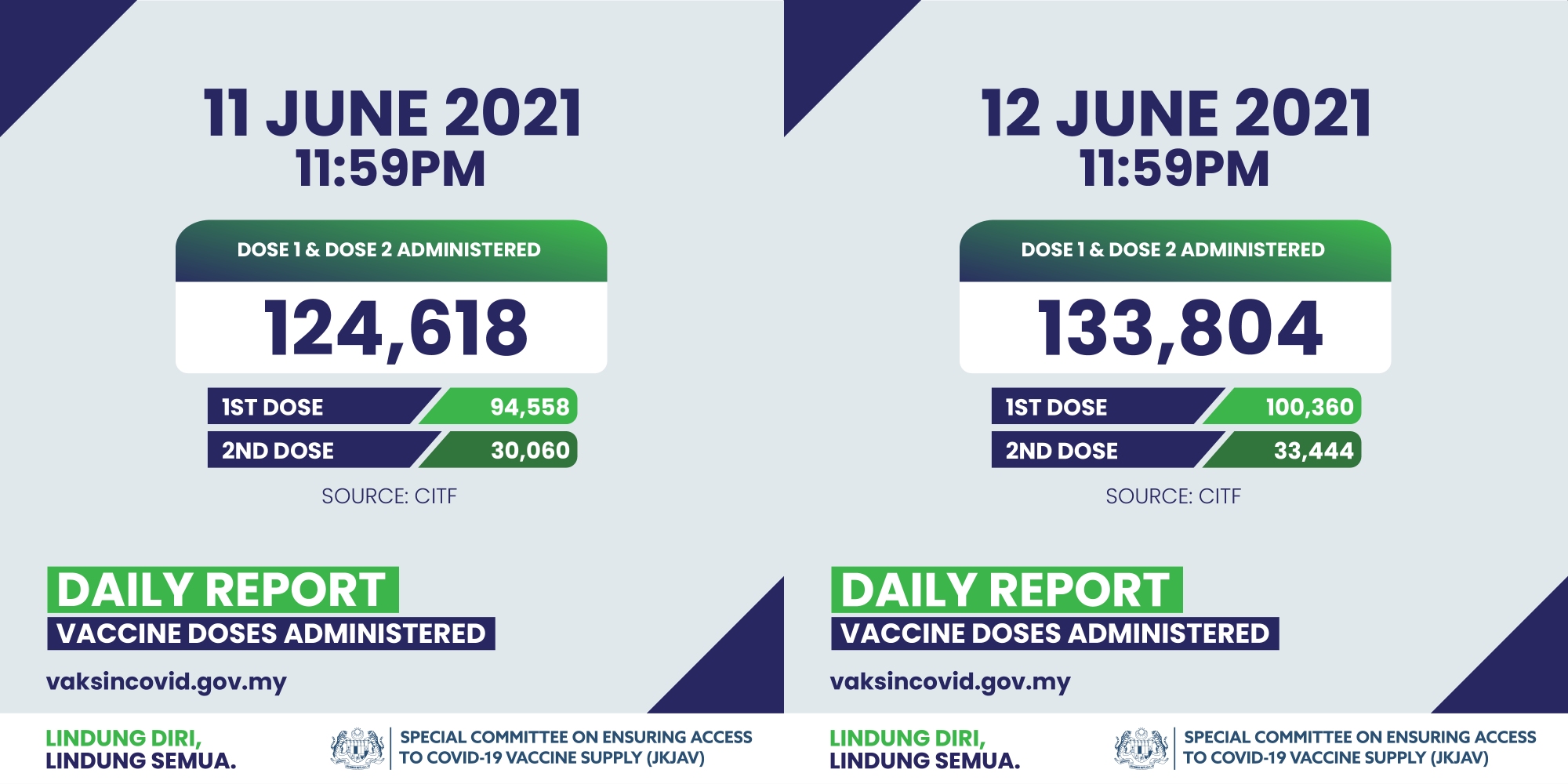 After hitting over 150,000 vaccinations daily for 3 straight days (8th to 10th June), the number of vaccinations has dropped to 124,618 on 11th June and 133,804 on 12th June. The national immunisation program typically has fewer slots during the weekend and capacity is expected to be ramped up with the opening of more mega vaccination centres (PPV) nationwide. Malaysia aims to achieve herd immunity by vaccinating 80% of the population (approximately 26 million) by the end of this year.
The next target is to increase vaccinations to 200,000 per day in July and 300,000 per day in August. For the current Phase 2 of the program, 60% of registered senior citizens are expected to get at least one vaccine dose by mid-June.
Before the commencement of Phase 3 nationwide, which covers all remaining healthy adults, the national immunisation program will start Phase 4 this coming Wednesday, 16th June, which will focus on essential workers in the manufacturing sector.
WP Kuala Lumpur dan Putrajaya dijangka capai imuniti kelompok lebih awal pada Ogos – PM @MuhyiddinYassin

Sumber @bernamadotcom

— KKMalaysia🇲🇾 (@KKMPutrajaya) June 13, 2021
As shared by Prime Minister Muhyiddin Yassin, Kuala Lumpur and Putrajaya are expected to reach herd immunity by August. In Sarawak, the state government is also aiming at completing its vaccination program by August and they are now allowing walk-ins without registration for rural folks.
Related reading