The National COVID-19 immunisation programme has achieved a new record high of administering 157,949 doses yesterday. From the figure, 111,130 individuals have received their first dose and 46,819 have received their second dose.

With the opening of more mega vaccination centres, the programme has been administering more than 150,000 doses per day. Malaysia aims to ramp up vaccinations to 200,000 per day in July and to 300,000 per day in August.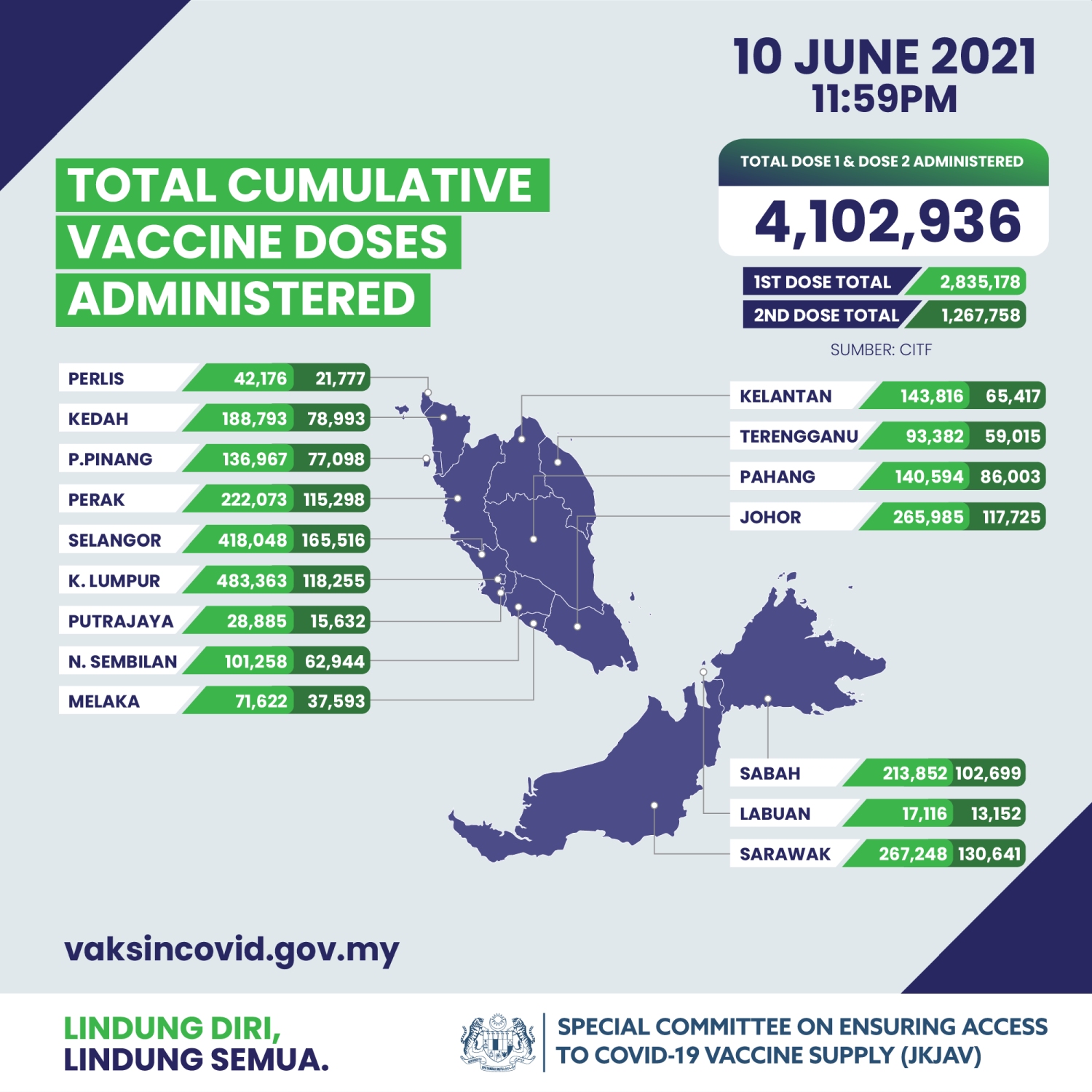 Until yesterday, a total of 4,102,936 doses have been administered so far. 2,835,178 individuals have received at least one dose and out of this figure, 1,267,758 have completed their vaccination with two doses.
Selangor currently has the most completed vaccination with a total of 165,516 individuals that have gotten two doses, followed by Sarawak with 130,641 individuals and Kuala Lumpur with 118,255 individuals.
To recover from the COVID-19 pandemic quickly, the government aims to vaccinate 80% of the population by the end of this year. As shared by Minister of Science, Technology and Innovation Khairy Jamaluddin, 60% of registered senior citizens under Phase 2 will be vaccinated by mid-June.
Health Minister Dr Adham Baba has also shared that children aged between 12-17 years old may get vaccinated as early as August under Phase 5. Pfizer has submitted its application to the National Pharmaceutical Regulatory Agency (NPRA) and it is still subject to approval.
Related reading