Minister of Science, Technology and Innovation Khairy Jamaluddin has said that 60% of senior citizens that have registered under the National COVID-19 immunisation program should receive at least one dose by mid-June. The programme is currently in Phase 2 which focuses on senior citizens (aged 60 years old and above), people with chronic diseases and people with disabilities.
He shared that 2,256,257 senior citizens have registered and from this total, 855,124 have already gotten their first dose. Another 436,244 individuals have already received their appointments until 15th June. The remaining senior citizens will be given their appointments as soon as possible.
Under the original plan, Phase 2 is supposed to cover a total of 9.4 million people and it will run until August 2021. Phase 3 which will cover all remaining adults aged 18 years old and above was supposed to start in May but it hasn't started nationwide.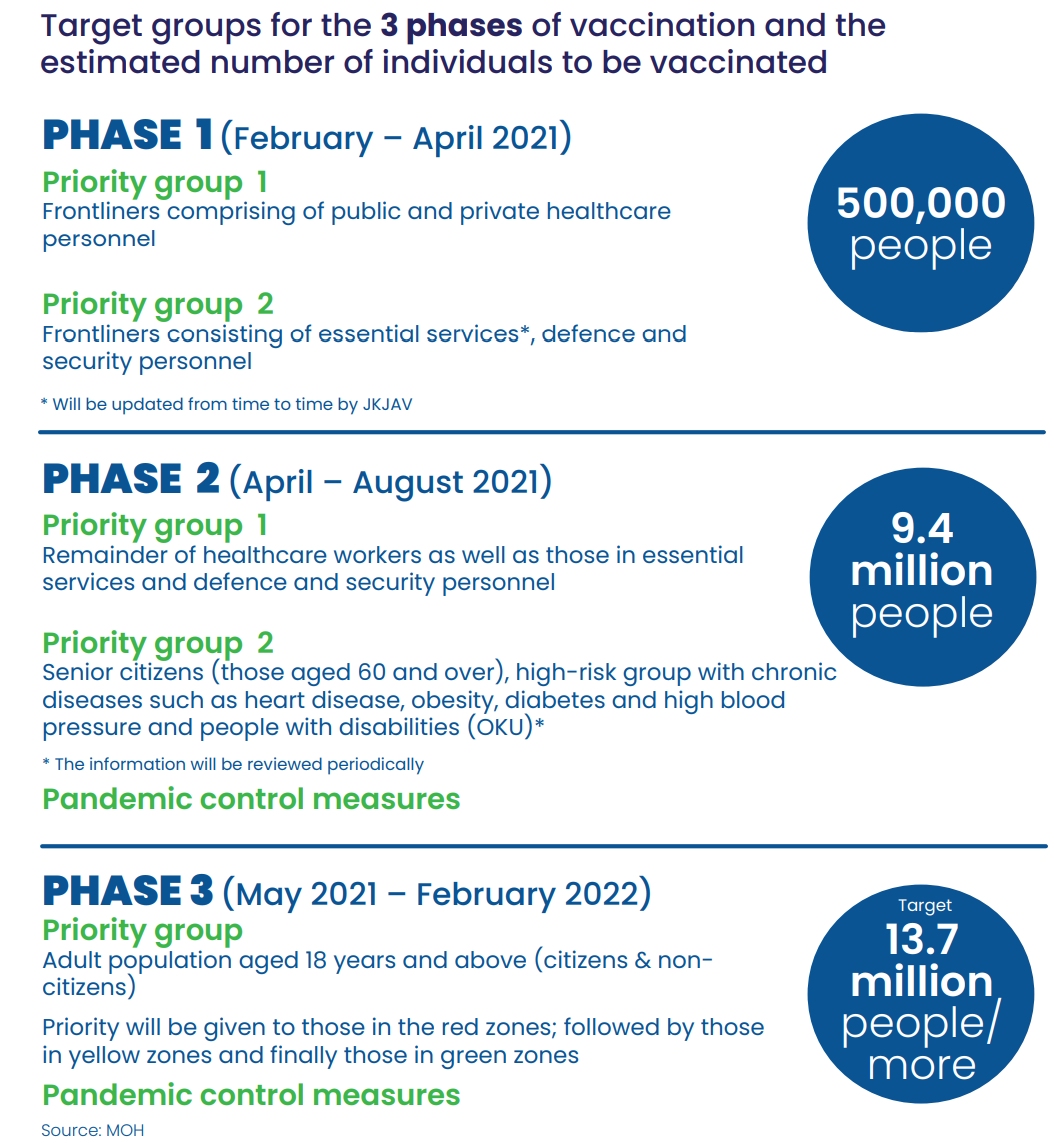 The immunisation programme has recently hit a new milestone of administering 150,000 doses in a day. The next vaccination target is to achieve 200,000 per day in July and 300,000 per day in August. Malaysia is currently administering 3 types of vaccines – Pfizer, Sinovac and AstraZeneca. Both CanSino Bio and Sputnik V vaccines are still pending approval from the National Pharmaceutical Regulatory Agency.
There are also calls for making vaccines available via walk-in as not all senior citizens know how to use MySejahtera or have registered for the vaccine. This is cited as one of the possible reasons for missed appointments.
In Sarawak, the state government is allowing walk-ins for rural residents to expedite the vaccination process. Chief Minister Abang Johari said they don't want to see rural dwellers go to the vaccination centre to register, only to have to return again for an appointment. He has also instructed all assemblymen and members of parliament to bring unregistered rural residents to the centres to speed up vaccinations.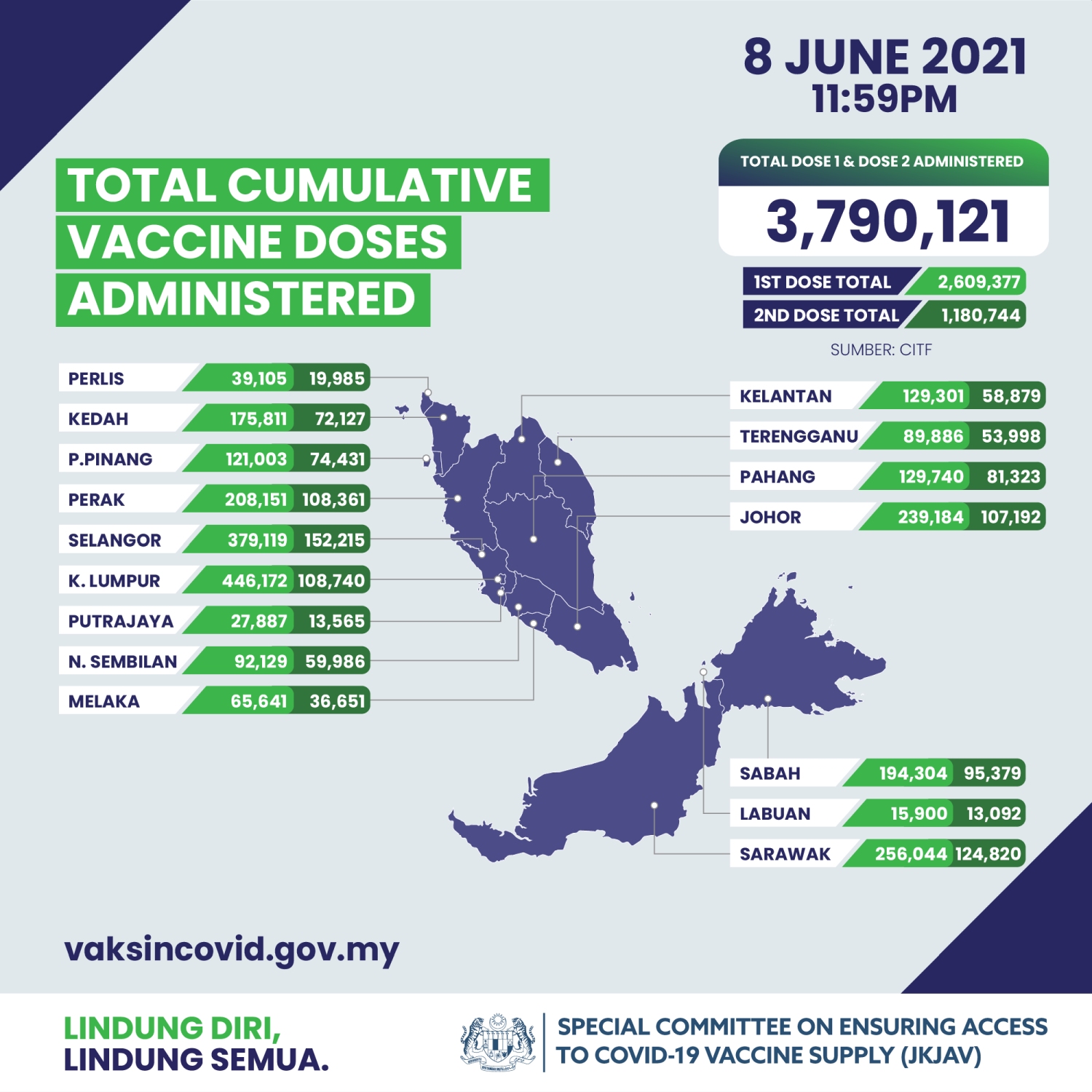 The immunisation program will also increase its vaccine supply allocation to Selangor by allocating 25% of total vaccine procurements to the state. At the moment, Selangor is allocated 17% of the total national vaccine supply and daily vaccinations are expected to increase with the opening of more mass vaccination centres in the state. Selangor currently has the most completed vaccinations with 152,215 individuals who have received two doses.
The Sultan of Selangor had recently expressed surprise that the federal government had only delivered 615,210 doses instead of the earlier claimed 2.9 million doses. His Royal Highness stressed that the allocation is not fair as the supply is not balanced with the total population of all residents in Selangor. For the past month, Selangor has recorded the most COVID-19 cases in the country with over 1,000 new cases reported daily.
Related reading