Malaysia's National COVID-19 Immunisation Programme has achieved a new milestone when it administered a total of 151,309 doses yesterday. This is the highest recorded vaccination in a single day as the country ramps up its vaccination program with the aim of hitting its 80% population target by the end of this year.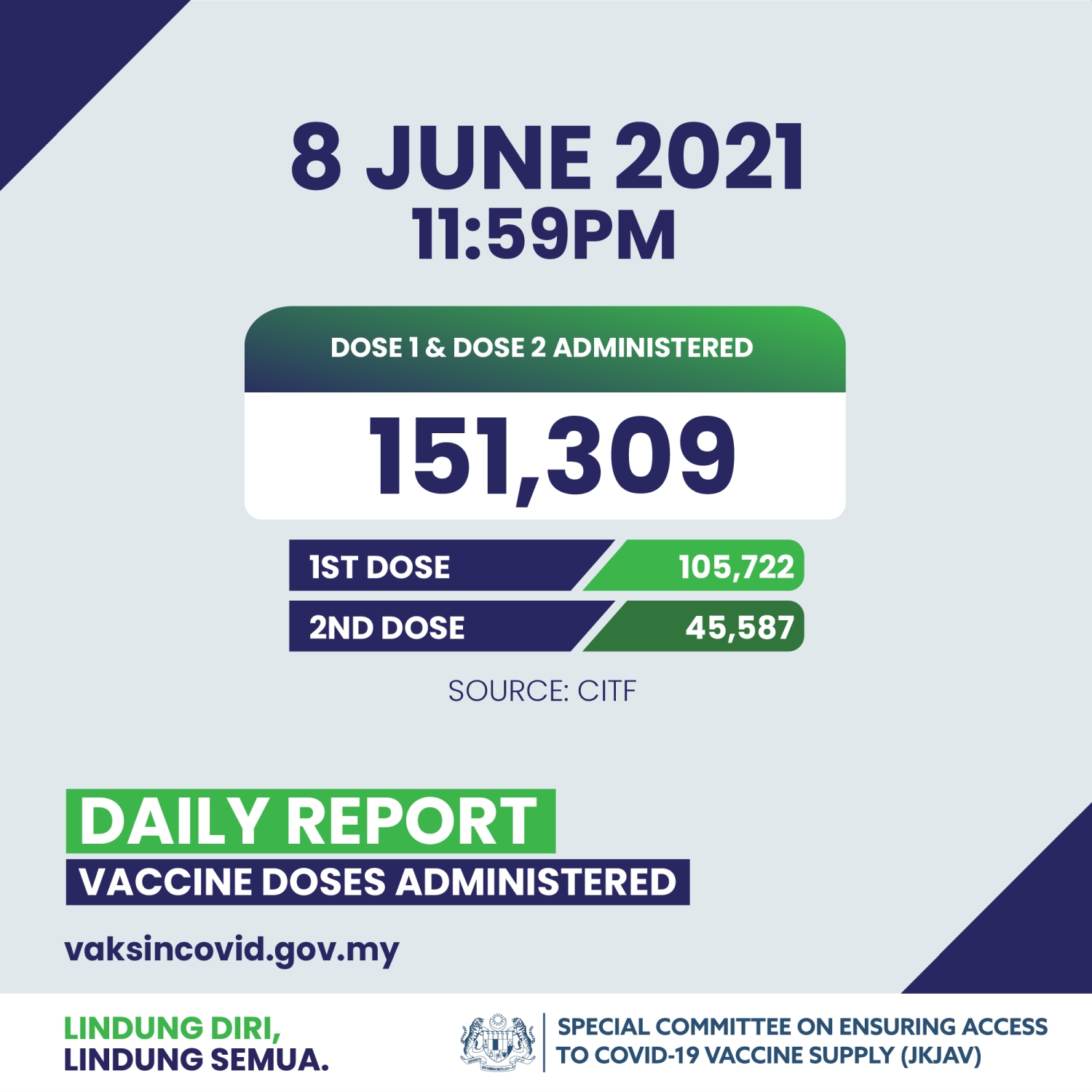 Out of the 151,309 vaccine doses administered yesterday, there are 105,722 individuals who got their first dose and 45,587 individuals who completed their vaccinations with their second dose.
As mentioned by Minister of Science, Technology and Innovation Khairy Jamaluddin last week, Malaysia will hit 150,000 vaccinations per day in June and it aims to hit 200,000 per day in July. The next target is to ramp up vaccinations to 300,000 doses per day from August onwards. This will be achieved with more large-scale vaccination centres, increased participation from the private sectors as well as deployment of more mobile clinics and drive-through PPVs.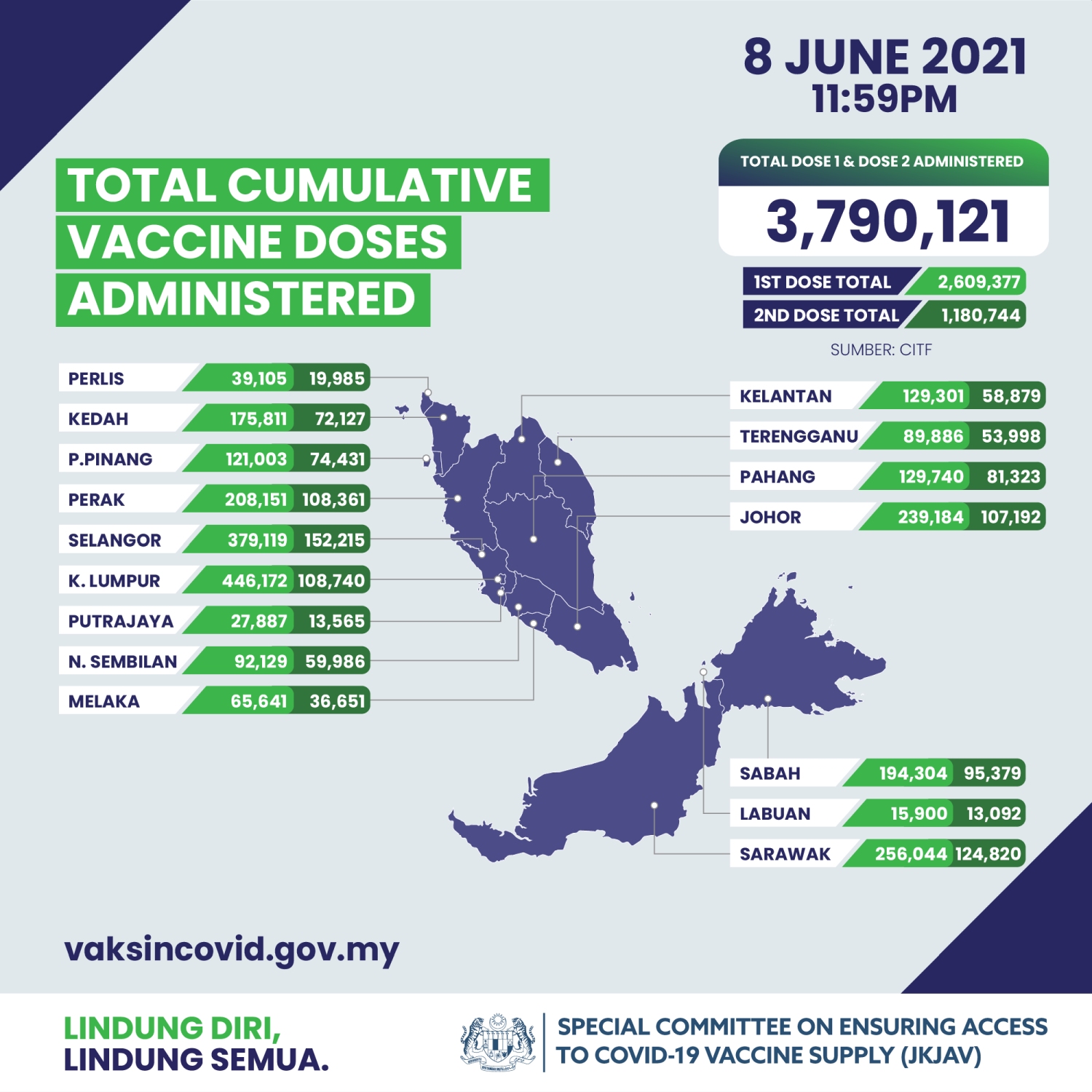 As of 11:59pm on 8th June, Malaysia has administered a total of 3,790,121 doses. A total of 2,609,377 people have received at least one dose and out of that figure, 1,180,744 have completed their vaccinations with two doses. Selangor still has the most completed vaccinations (two doses) at 152,215, followed by Sarawak with 124,820 and Kuala Lumpur with 108,740.
In terms of people that have received at least one dose, Kuala Lumpur still leads with 446,172 individuals, followed by Selangor with 379,119 and Sarawak with 256,044.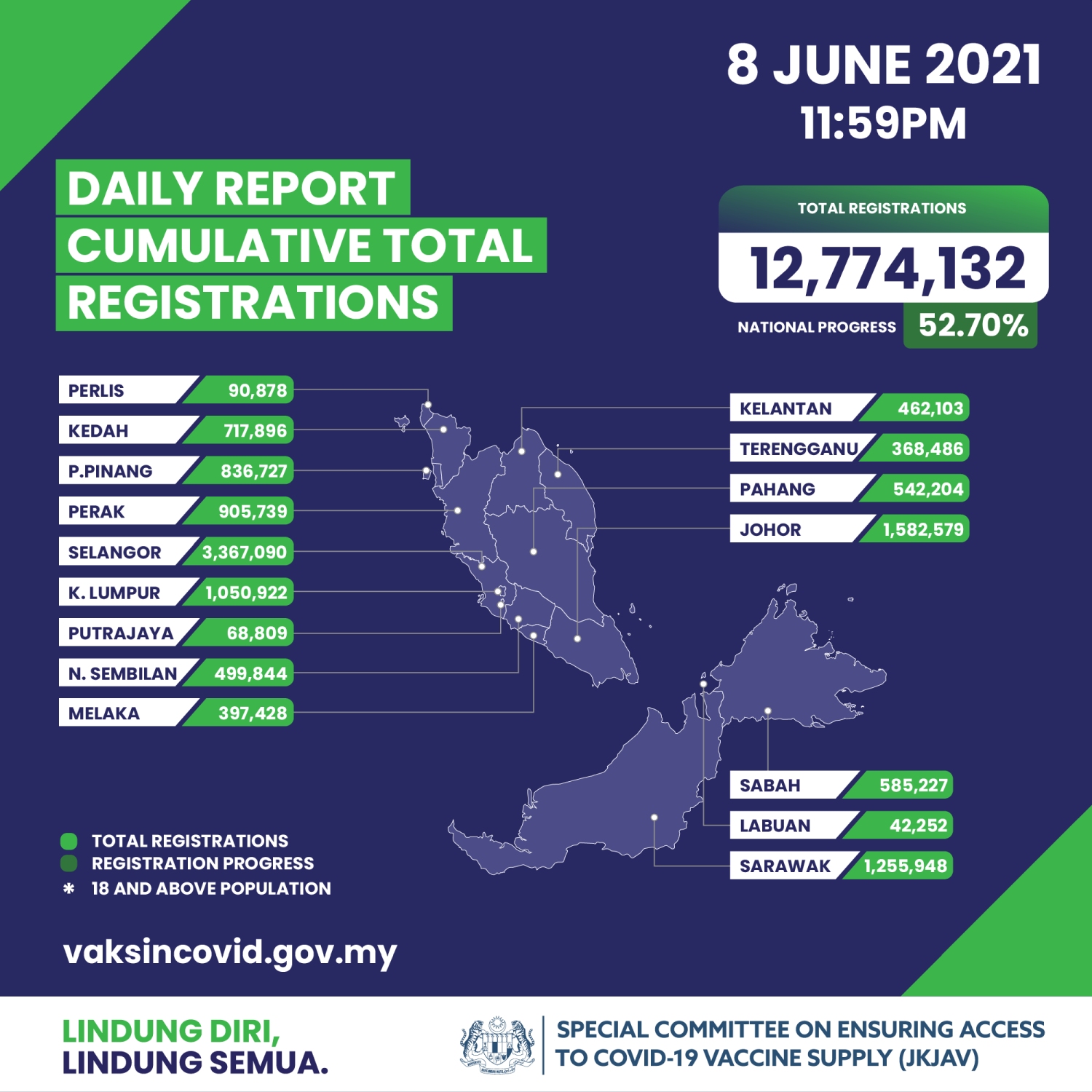 When it comes to registrations, 12,774,132 individuals have registered so far which is 52.70% of the targetted population. Selangor still has the most registrations with 3,367,090 individuals, followed by Johor with 1,582,579 and Sarawak with 1,255,948.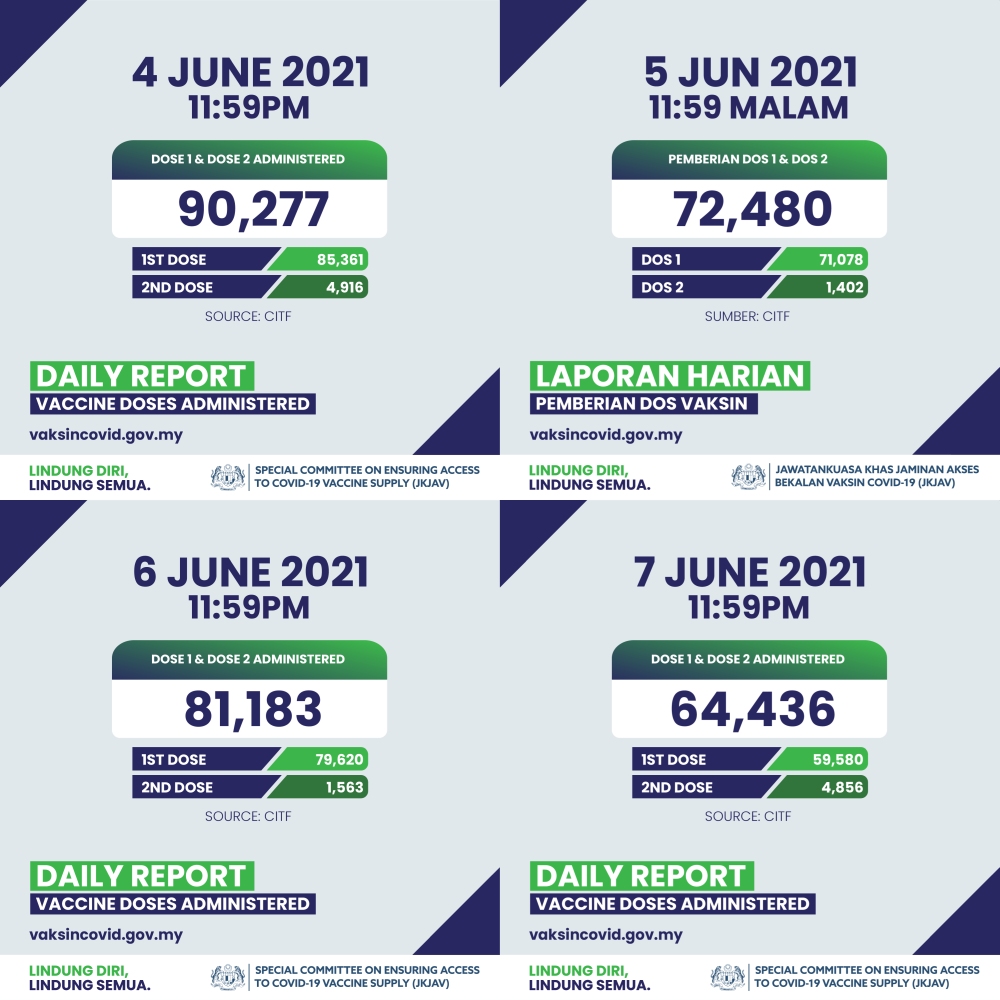 While hitting 150,000 in a day is an achievement, Malaysia still needs to be consistent with its daily vaccination. In the previous four days, vaccinations had slowed down with less than 100,000 doses administered daily.
Related reading