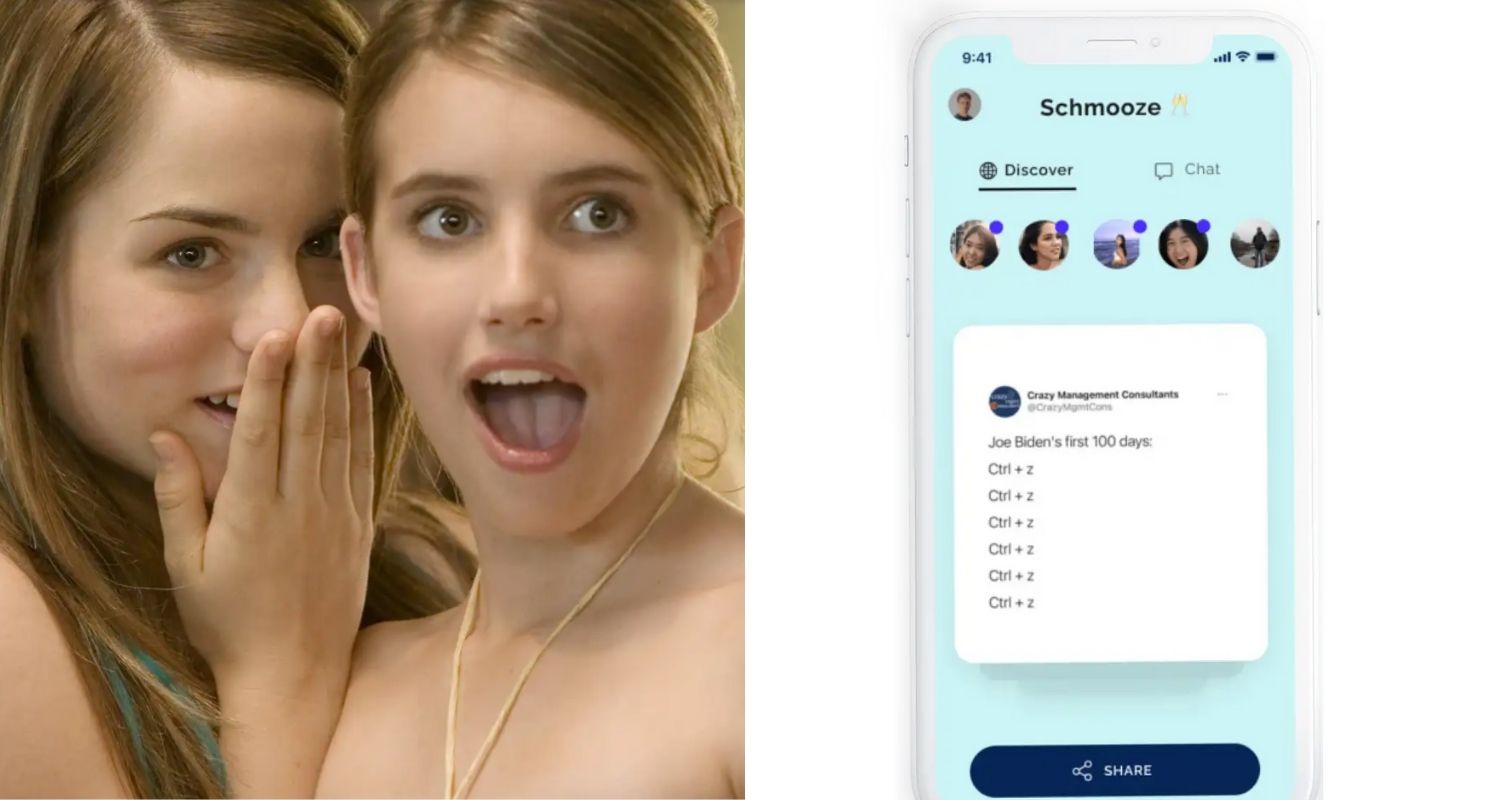 Admittedly, people do bond with humour. And there have been so many times where I couldn't gel with a person based on what each of us find funny. Enter: Schmooze, a new dating app that matches people based on their taste in memes.
Other dating apps like Tinder and Bumble lets you swipe through people's photos, and if you wanted to know a little about their personalities you would read from their description box. But Schmooze is looking to change that.
"Gen Zs hate objectification! We hate copy-pasting rehearsed lines in dating apps. But… we all love memes!" wrote Schmooze in their website, written in an almost irritating tone.
But putting their horrendous copy aside, the app is a pretty neat idea. Instead of swiping on people, you're swiping on memes that you'd find funny. Once you swipe through enough memes, the app will pair you with people that match your sense of humour.
Seeing as the app is targeting Gen Z users, the app used TikTok to promote themselves. It is also well received as Schmooze collected a few comments from TikTok users which you can read below. I've also looked through some TikTok videos talking about Schmooze and their comments were also pretty positive, save for some that have called it a bit cringe-y.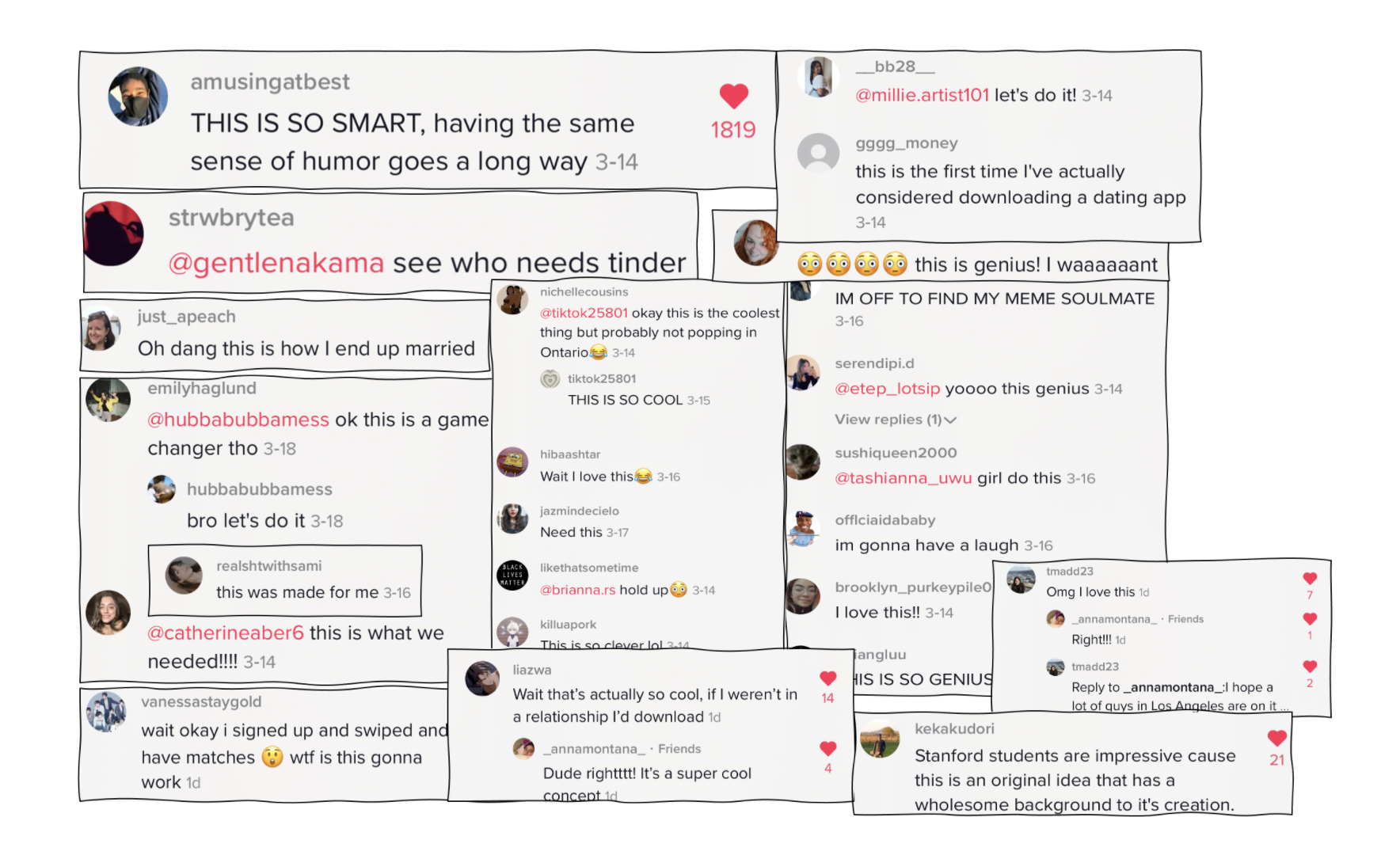 Schmooze is currently not available in Malaysia. But if it is available in your region, you're able to download it on the App Store or the Google Play Store.
[ SOURCE, IMAGE SOURCE ]
Related reading