Following complaints that some individuals were given appointments at different states, Minister of Science, Technology and Innovation Khairy Jamaluddin has explained that this is due to the wrong address selection in the MySejahtera app which uses Google's API.
He gave an example if someone enters Taman Bahagia into the address field, there will be a long list of suggested "Taman Bahagia" locations from Klang to Sandakan. If someone from Taman Bahagia in Kuala Lumpur selects the Taman Bahagia in Sandakan, he will be given an appointment in Sabah.
To solve the issue, he urged everyone to update the MySejahtera app to the latest version and to ensure that their current address is correct. Released earlier this month, the new MySejahtera app will now display the state and postcode under the vaccination page as shown below: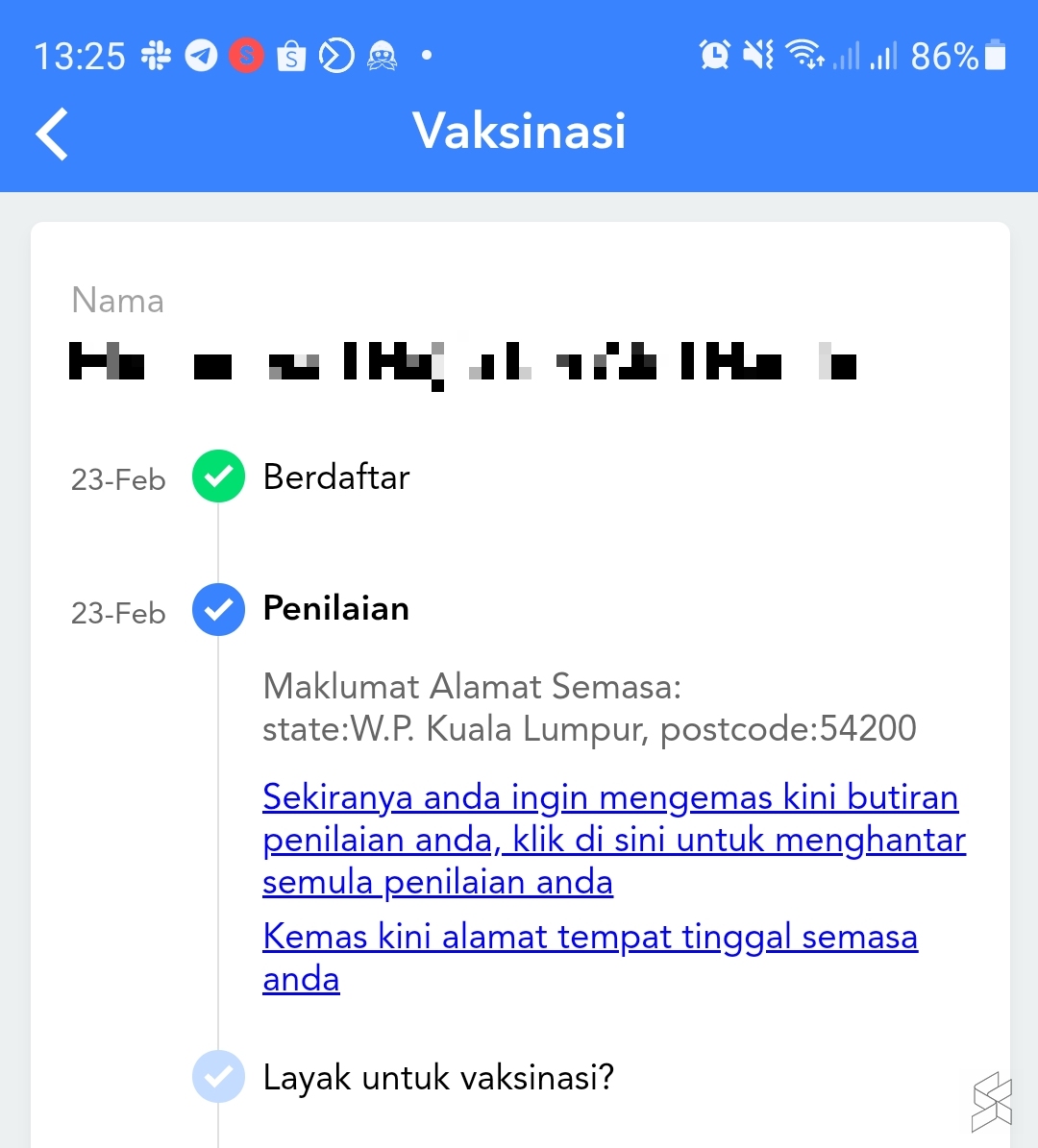 It isn't clear how many people were affected but it is advisable that you check your address in MySejahtera to ensure that it is displaying the right state and postcode number.
We have added a new feature on @my_sejahtera where you can confirm additional details of your address so that you can get an appointment at the correct PPV.

A new interactive help desk on the app will also be available very soon to solve this issue. pic.twitter.com/W2GZp1fomU

— Vaksin COVID-19 🇲🇾 (@JKJAVMY) May 31, 2021
Khairy also said a new interactive help desk feature will be introduced on MySejahtera soon so that cases of wrong vaccination centre locations can be addressed immediately.
When the state and postcode feature was rolled out, there were messages circulating on WhatsApp claiming that your vaccination registration is not complete unless you see your state and postcode in MySejahtera. The committee for ensuring access to COVID-19 Vaccine (JKJAV) had refuted the claims and said there's no need to update the address if it is correct. Even if you updated the address, it won't affect your position in the queue.
Hi. The address you initially registered is valid and recorded. The display on the right photo is a new @my_sejahtera feature. You do not need to update your address if it's correct. It does not affect your position in the queue either if you recently updated it. https://t.co/LmQlE1D8rs

— Vaksin COVID-19 🇲🇾 (@JKJAVMY) May 10, 2021
This issue shouldn't have happen in the first place if MySejahtera had a proper address field system. Even if it uses GPS, users should be able to pin their exact location similar to eHailing apps. The app should be able to provide a warning if someone had a selected a state that's far away from their current location.
[ SOURCE, IMAGE SOURCE ]
Related reading