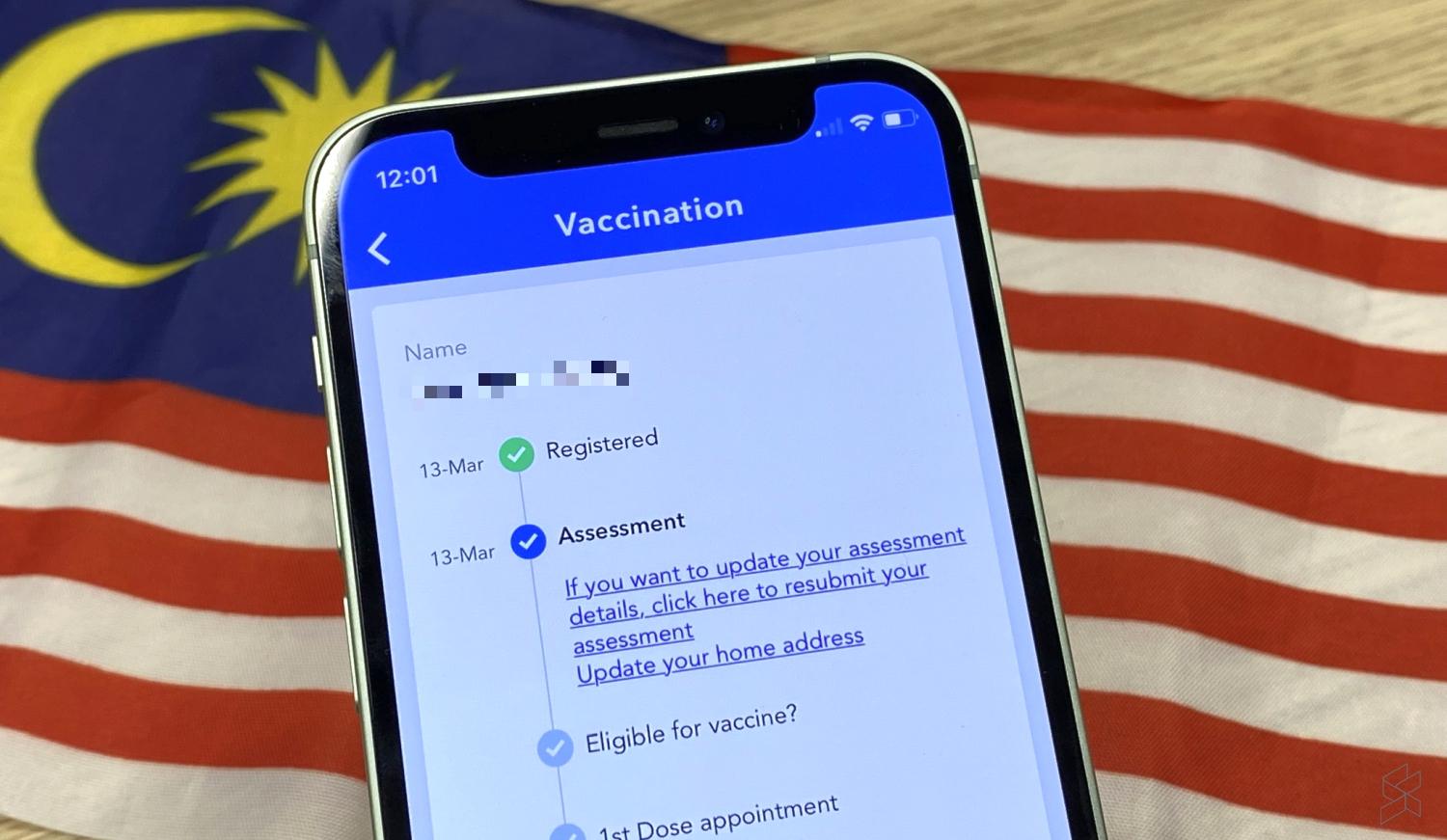 A WhatsApp message has been circulating online claiming that your COVID-19 vaccine registration on MySejahtera might be incomplete. The message claims that a "completed" registration will display your state and postcode on your vaccination page and it urged people to resubmit to have these details reflected. The committee for ensuring access of COVID-19 vaccine (JKJAV) has refuted such claims and there's no need for you to resubmit your vaccine registration.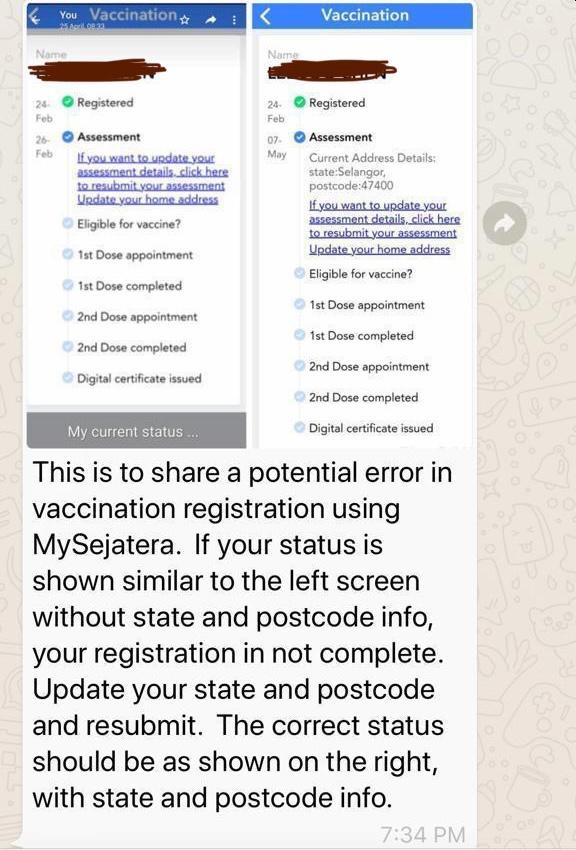 JKJAV has assured that your previously submitted details including the address is still valid and recorded. The additional "State" and "Postcode" fields are a new feature which is currently being rolled out progressively to MySejahtera users.
Hi. The address you initially registered is valid and recorded. The display on the right photo is a new @my_sejahtera feature. You do not need to update your address if it's correct. It does not affect your position in the queue either if you recently updated it. https://t.co/LmQlE1D8rs

— Vaksin COVID-19 🇲🇾 (@JKJAVMY) May 10, 2021
If the address is correct, there's no need to update and it does not affect your position in the queue. The vaccination program is being rolled out in stages and it is currently in Phase 2 which covers senior citizens, people with chronic diseases and people with disability. Apart from MySejahtera, you can also check your COVID-19 vaccine status via the Vaksincovid.gov.my website.
Minister of Science, Technology and Innovation Khairy Jamaluddin has also addressed the viral message concerns during today's briefing. He said the new feature to include postcode and state is to solve the issue where some people didn't pin their location properly using the Google Maps API.
Penjelasan berkenaan WhatsApp yang tular tentang pendaftaran alamat untuk vaksinasi di @my_sejahtera.

Pendaftaran anda sah dan lengkap. Tidak perlu risau. pic.twitter.com/aspLatFEs1

— Vaksin COVID-19 🇲🇾 (@JKJAVMY) May 10, 2021
Apart from the mainstream national immunisation program which currently uses Pfizer and Sinovac vaccines, Malaysia is also administering AstraZeneca through a separate opt-in process. For those who didn't get an appointment are urged to refrain from going to the vaccination centres hoping to get a jab on standby. The next round of AstraZeneca opt-in bookings will be announced this week and it will be extended to more states outside of the Klang Valley.
Related reading