[ UPDATE 29/05/2021 09:45 ]: Selangkah has issued a statement to deny that it booked AstraZeneca vaccines for people without consent. More details here.
===
The COVID-19 immunisation task force (CITF) is aware of complaints by some individuals that have received appointments for AstraZeneca vaccine even though they didn't book a slot or register under the waiting list. The AstraZeneca vaccines are offered voluntarily only to those who want it through a separate opt-in process. Some have reported that their existing appointments for other vaccines have been replaced with AstraZeneca without their knowledge.

After investigating, the CITF discovered that several AstraZeneca vaccine slots have been booked by a third party in bulk without obtaining the consent of the respective individuals. They found that bookings for a large number of people were made from a single IP.
According to CITF, one of the third parties involved in the mass bookings is SELangkah. It added that SELangkah, which is Selangor's state government super app, have admitted that they have booked the AstraZeneca vaccine slots using its ImuniSEL database without checking if the registered individuals have agreed to take up AstraZeneca.
SELangkah has agreed to work closely with CITF to solve this issue and to ensure that the affected individuals will get back their original appointment slots for non-AstraZeneca vaccines.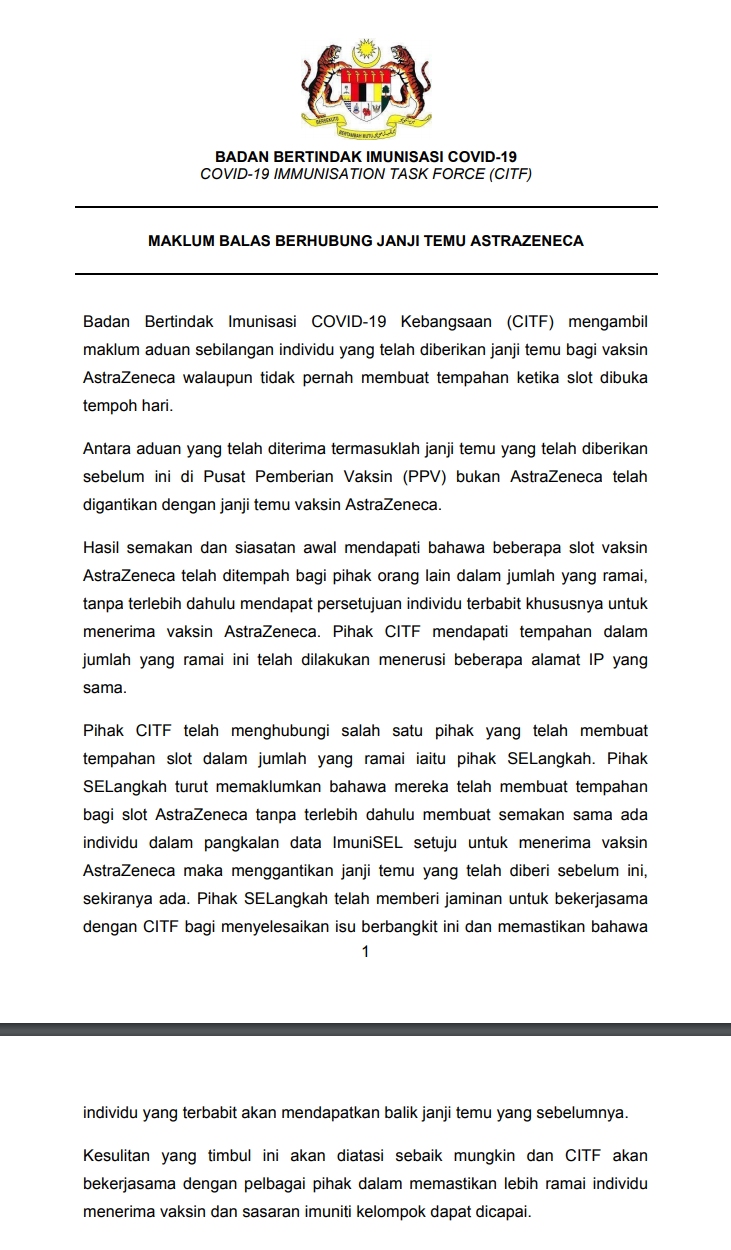 It is worth pointing out that it is easy for anyone to register for the AstraZeneca vaccine on behalf of someone. All they would need is just the IC or passport number and their mobile number that's used for the mainstream immunisation programme.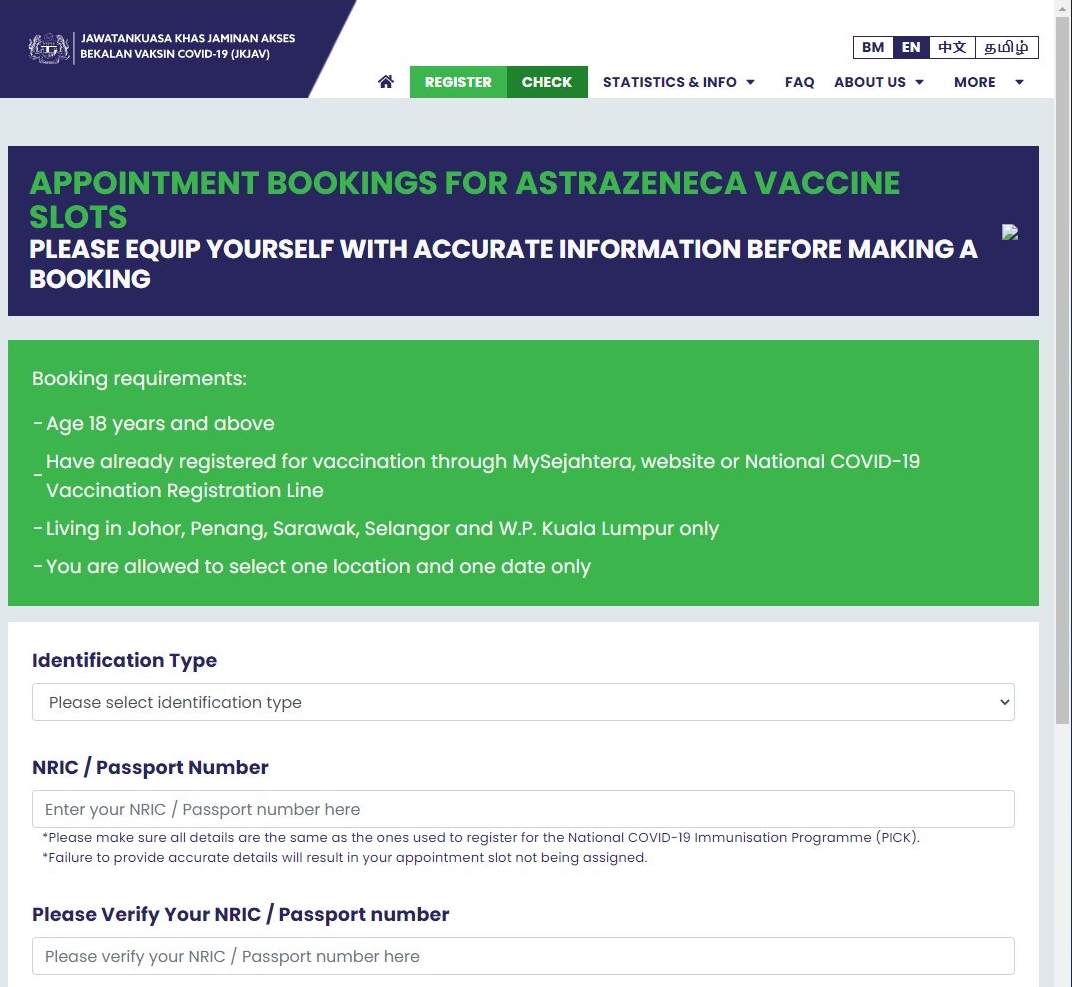 During Round 1 of the AstraZeneca opt-in, there are over 268,000 doses up for grabs and the recently concluded Round 2 had offered over 1.2 million doses. As announced yesterday, there won't be a Round 3 and the next batch of AstraZeneca vaccines will be included in the mainstream national immunisation programme.
Minister of Science, Technology and Innovation, Khairy Jamaluddin, has also shared that users of MySejahtera will soon be able to choose their vaccine as well as their preferred appointment date in a future update.
Related reading