The COVID-19 immunisation task force has recently issued a statement claiming that several individuals have been opt-in for AstraZeneca vaccination without their consent and they have identified Selangkah as one of the third-parties responsible. Selangkah, which is a platform by the Selangor state government, has issued a statement to deny the claims and it will not hesitate to take legal action against parties that intend to smear their reputation.
According to their statement, Selangkah strongly denies that they were involved in mass AstraZeneca opt-in bookings as accused by CITF. It also said that they were never contacted by CITF on the issue.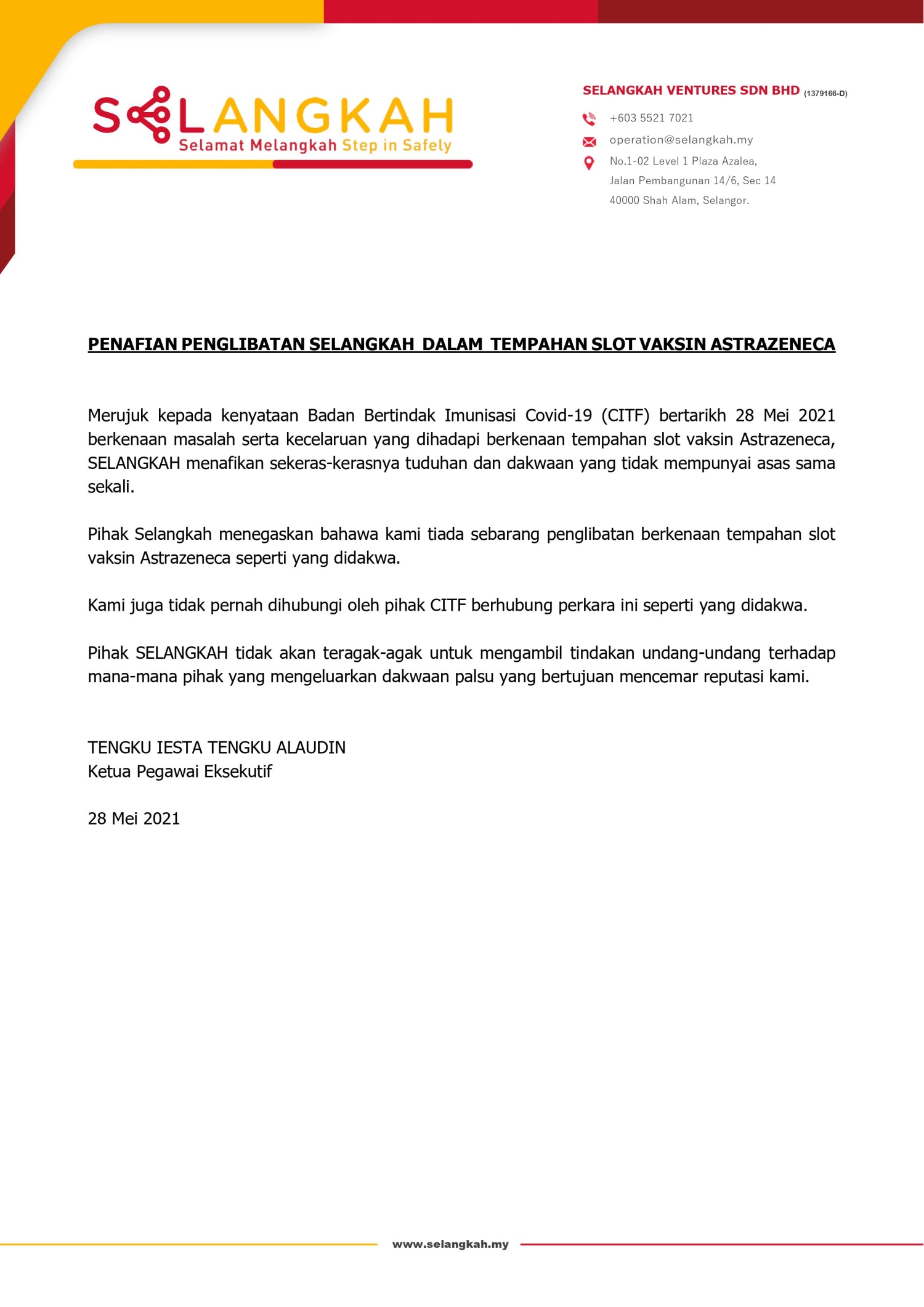 When Round 2 of AstraZeneca opt-in was announced, Dr. Helmi Zakariah, the app developer behind Selangkah, had made a public call for volunteers to help book vaccine slots for senior citizens aged 60 years and above. He said he has a list of over 5,000 senior citizens who are not IT savvy.
1/2 : Calling all digital army volunteers to help me book a slot for Senior Citizens aged 60 and above for their vaccine. Drop me a DM.

I got a list of >5k elderly with IT-literacy. From d last mad rush exp, i sempat book for 10 of them only.@DhesiMD @michellengms u game? https://t.co/58Njn6F2sD

— Helmi Zakariah, MD MPH (@mohdhelmi) May 20, 2021
When asked on Twitter if Selangkah had used people's data without consent, Dr Helmi said the depiction is inaccurate and Selangor had a list of digital-gapped people who have given their consent for various vaccinations. He said CITF had requested the names and it was sent to them with disclaimers.
The depiction is inaccurate.

Selangor had a list of digitally-gapped people who rely on us to book for their vaccination. This is the cohort of people in IMUNISEL,which gave consent for various vaccination.
The name was requested to us from CITF.
We sent that, with disclaimers. https://t.co/e7nxGkYIBx pic.twitter.com/qPdJfBzTW1

— Helmi Zakariah, MD MPH (@mohdhelmi) May 28, 2021
He also shared that people who signed up via Imunisel had given their consent if they accept any vaccines which also include AstraZeneca. Under the Health Declaration section of the form, the first question is "Are you interested to receive any Covid-19 vaccination?"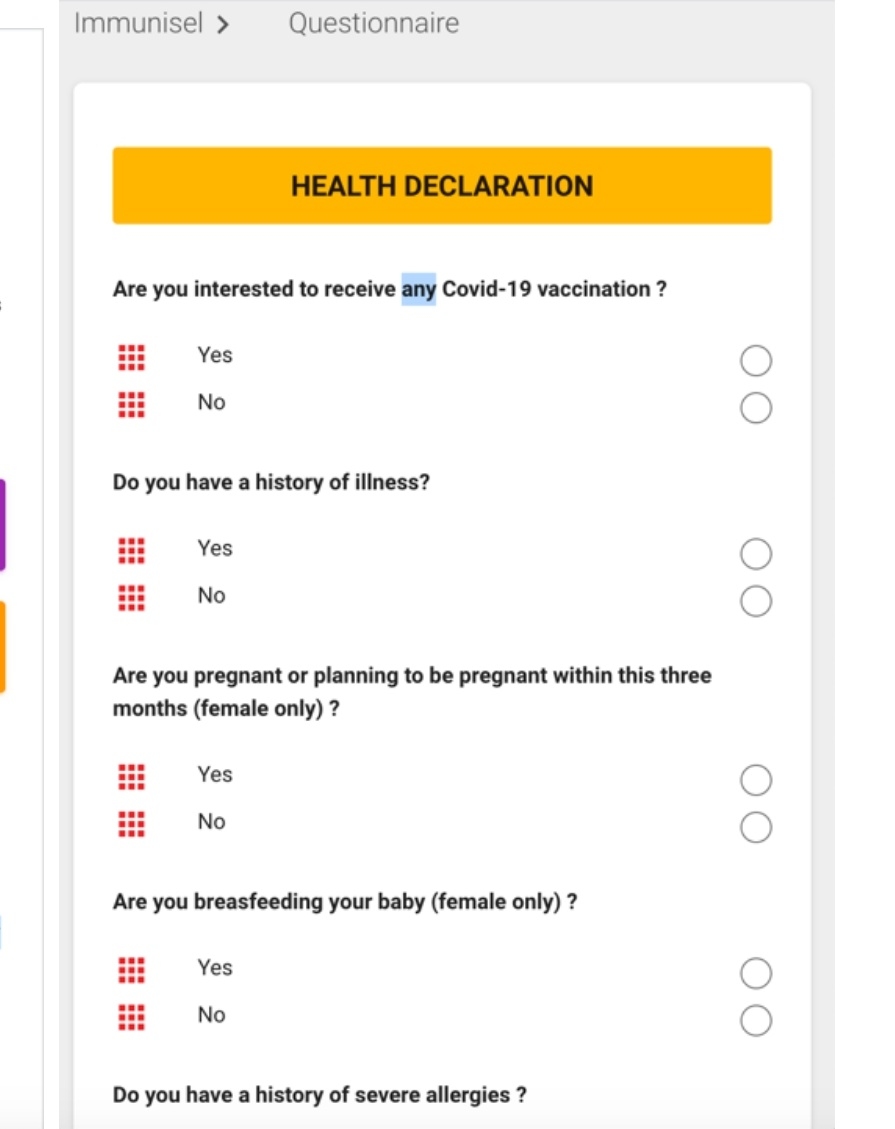 Dr Helmi said there is more evidence to show that the appointment date changes and AstraZeneca appointments have little to do with Selangkah. He shared screenshots showing that the issue had also affected residents in other states and it is beyond Selangor and Selangkah users.
More & more evidence that date changes & AZ allocation have little to do with us and happening elsewhere beyond Selangor & Selangkah user. Ingat ya yg keluarkan allegations adalah badan dipandu oleh Kementerian Teknologi & Kementerian Kesihatan. Korglah terpaling teknologi. pic.twitter.com/63MXV6FmjX

— Helmi Zakariah, MD MPH (@mohdhelmi) May 29, 2021
[ SOURCE ]
Related reading