[ UPDATE 20/05/2021 14:00 ]: Round 2 of AstraZeneca opt-in booking will be open on 23rd May 2021. It will be rolled out to senior citizens aged 60 years old and above in Kuala Lumpur, Selangor, Johor, Penang and Sarawak. More details here.
====
Vaccinations with AstraZeneca vaccines are currently underway after its first batch of over 260,000 doses were fully booked earlier this month. Now there's a message circulating on WhatsApp which claims that the new batch of 1 million doses is now available for registration nationwide.
According to the message which has been forwarded many times, you can now register for the AstraZeneca vaccine on the website. The special committee on ensuring access to COVID-19 vaccine supply (JKJAV) has debunked the message as fake news.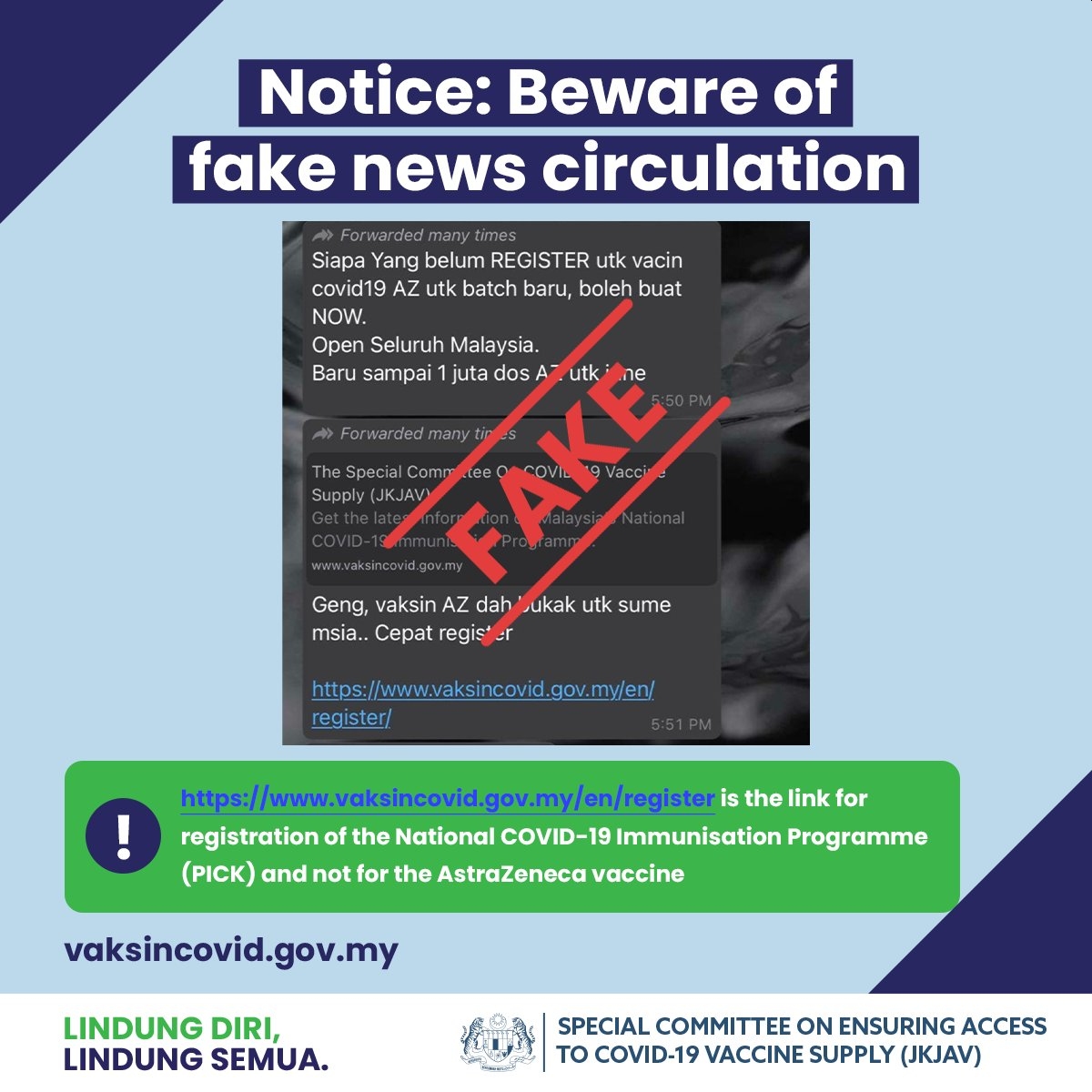 The link is essentially the standard form for people to register for the National COVID-19 Immunisation Programme and it isn't to book the opt-in AstraZeneca vaccines. As mentioned by the Minister of Science, Technology and Innovation, Khairy Jamaluddin, the next round of vaccine registrations will be announced soon.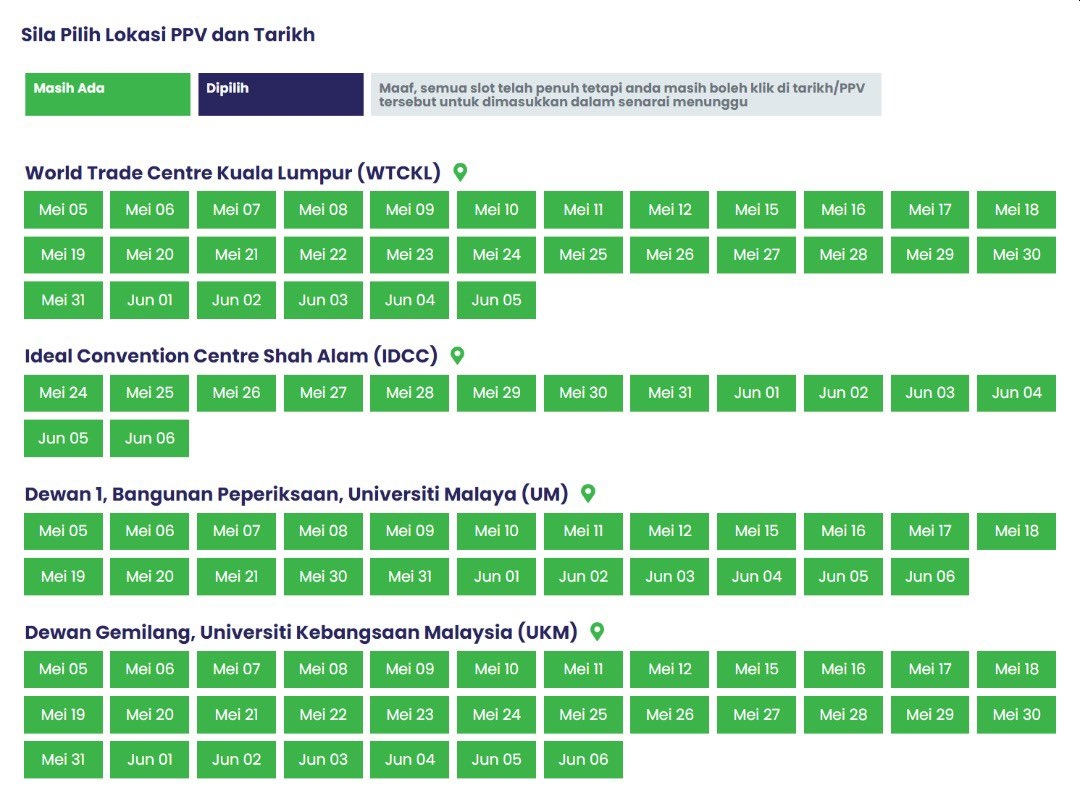 To book your slot for the AstraZeneca vaccine, there will be a special page where you can pick your preferred date and venue for the vaccination as shown above. In the first batch, it took about 3 hours and 20 minutes for all slots located in Kuala Lumpur and Selangor to be fully booked.
A million doses of the AstraZeneca vaccines are expected to arrive in Malaysia this month and the opt-in programme will be offered to more states outside of the Klang Valley. So far they have not announced the dates and states for the next round yet so stay tuned for the latest updates.
Before you can book your vaccine, you must also be registered under the National immunisation program. You can do it via MySejahtera, on their website or call in at 1-800-888-828. You can also check on their website to see if your registration is in the system. If your name is displayed and your appointment status is Pending, you're good to go.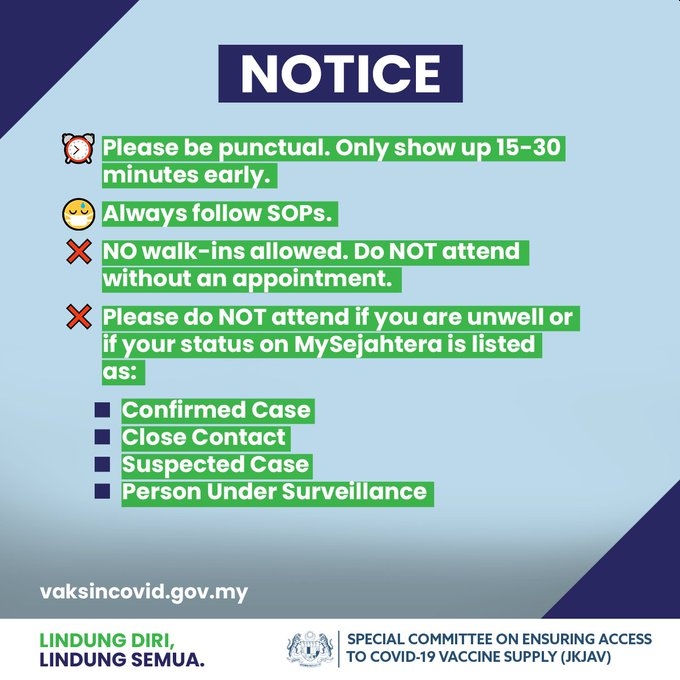 The JKJAV has also warned the public not to go to any AstraZeneca vaccination centres hoping to get a jab on standby without an appointment. Even if you didn't secure your AstraZeneca slot, you are still in the queue to receive the vaccine under the mainstream immunisation program which currently is administering Pfizer and Sinovac vaccines.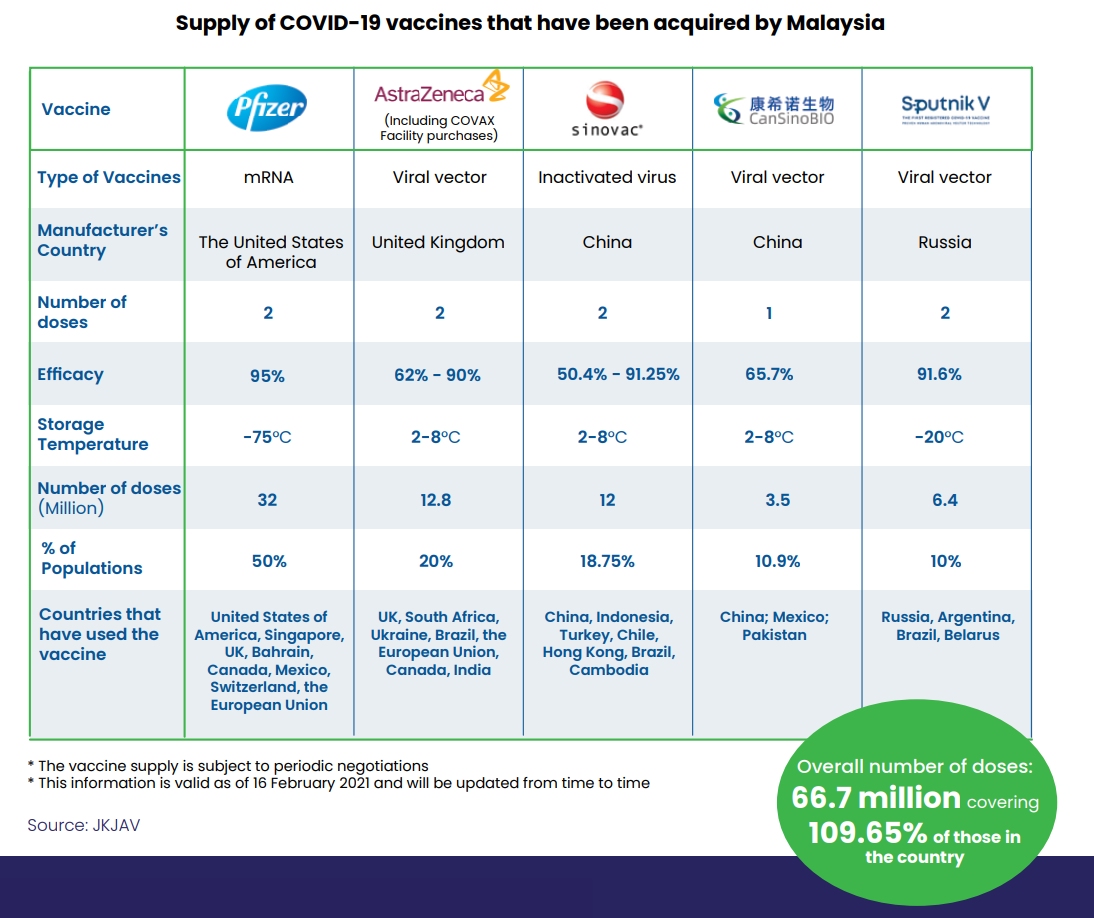 Alternatively, you can wait for the next round of opt-in bookings as Malaysia has procured 12.8 million doses of AstraZeneca vaccines which can cover 6.4 million people. In total, Malaysia has procured 66.7 million vaccine doses which is more than enough to cover the targetted population. Bulk of the ordered vaccines are Pfizer with a total of 32 million doses.
[ SOURCE ]
Related reading