[ UPDATE 21/05/21 19:00 ]: AstraZeneca Round 2 will be available online at 12:00pm on 23rd May (Sunday). It will be available to Senior Citizens residing in the Klang Valley, Penang, Johor, and Kuching and Miri in Sarawak. More details here.
====
If you missed the previous round, the next AstraZeneca open bookings will be available this coming Sunday on the 23rd May. As promised, it will be available to more states outside of the Klang Valley but it is now limited to senior citizens.
According to the Minister of Science, Technology and Innovation, Khairy Jamaluddin, the next AstraZeneca opt-in will be offered to people aged 60 years old and above. It will be available for residents in Selangor, Kuala Lumpur, Penang, Sarawak and Johor, where there's a high number of new COVID-19 cases. Apart from online website booking, the opt-in vaccines are also available for booking through community clinic outreach and will also be extended to elderly care homes.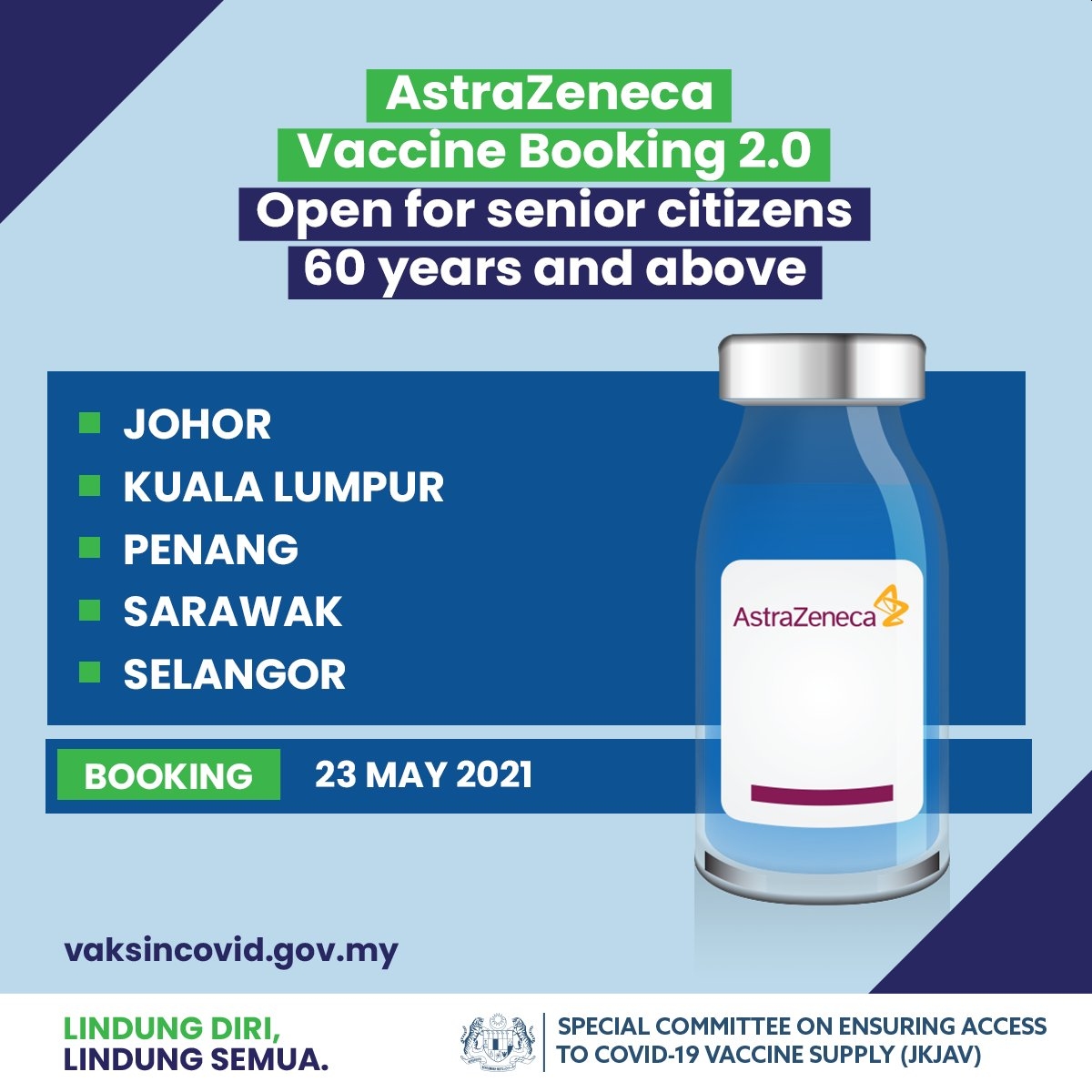 For those who have registered under the waiting list for the first round, Khairy has assured them that they will get their AstraZeneca appointments on the next round. It was reported that about 60,000 individuals have registered under the waiting list.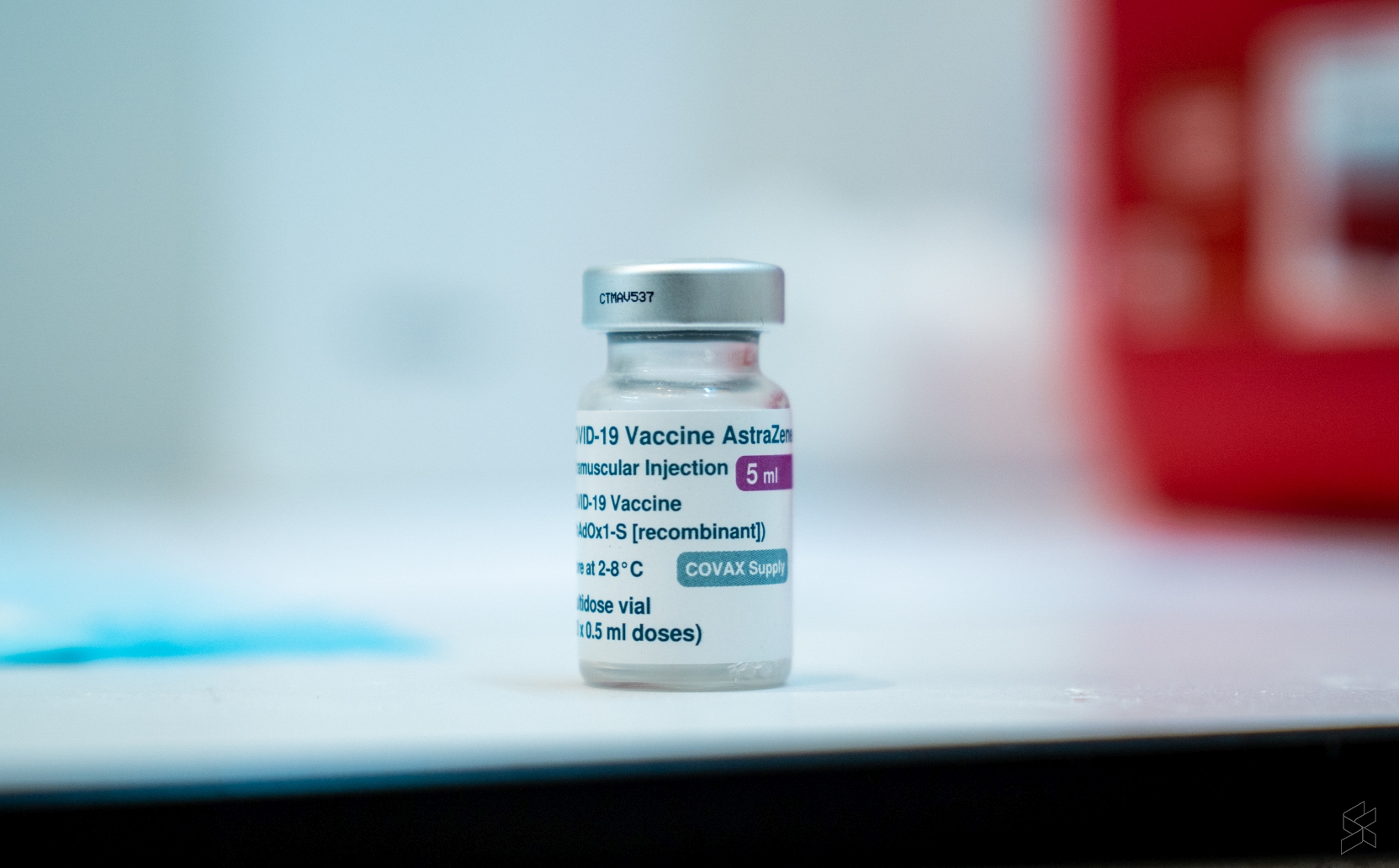 The initial batch of over 268,000 doses were fully booked in less than 4 hours after it was offered for online booking on 2nd May. For the first round, it was open to all adults aged 18 years old and above for residents of Kuala Lumpur and Selangor. Malaysia is expected to receive a million AstraZeneca doses this month and this will ramp up the vaccination rate.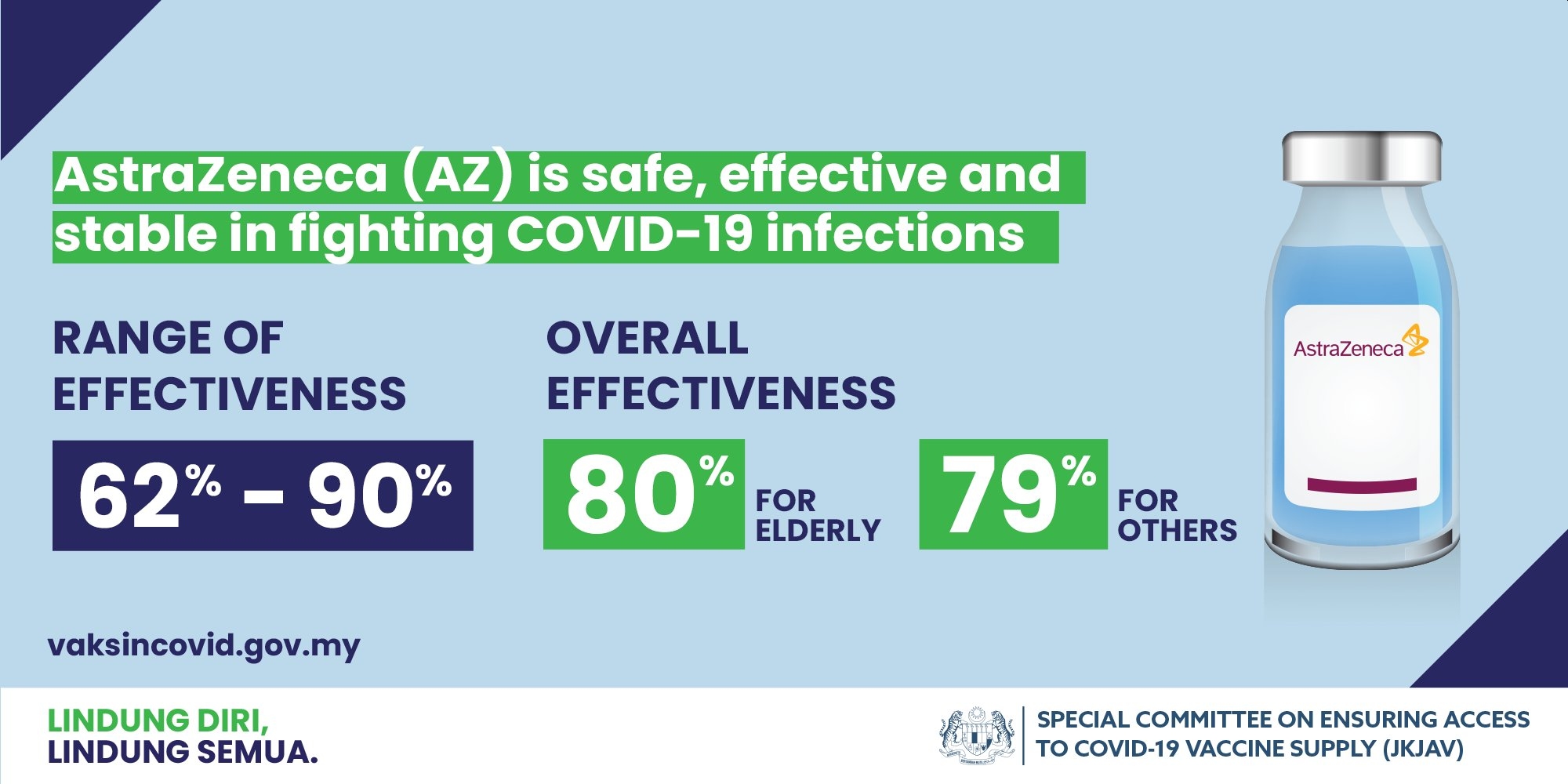 So far, the JKJAV has not revealed the number of vaccination centres and appointment dates for the 2nd round of the opt-in vaccination program. The World Trade Centre KL is currently doing over 8,000 vaccinations in a single day. Khairy has shared that Bukit Jalil Stadium will soon become the largest vaccination centre in the country which will be able to do more than 10,000 jabs per day.
At the moment, a total of 475,984 people under Phase 2 of the immunisation program have received at least one dose of Pfizer or Sinovac vaccine. For senior citizens who can't wait, they can get it quicker by booking their AstraZeneca vaccine slots this coming Sunday.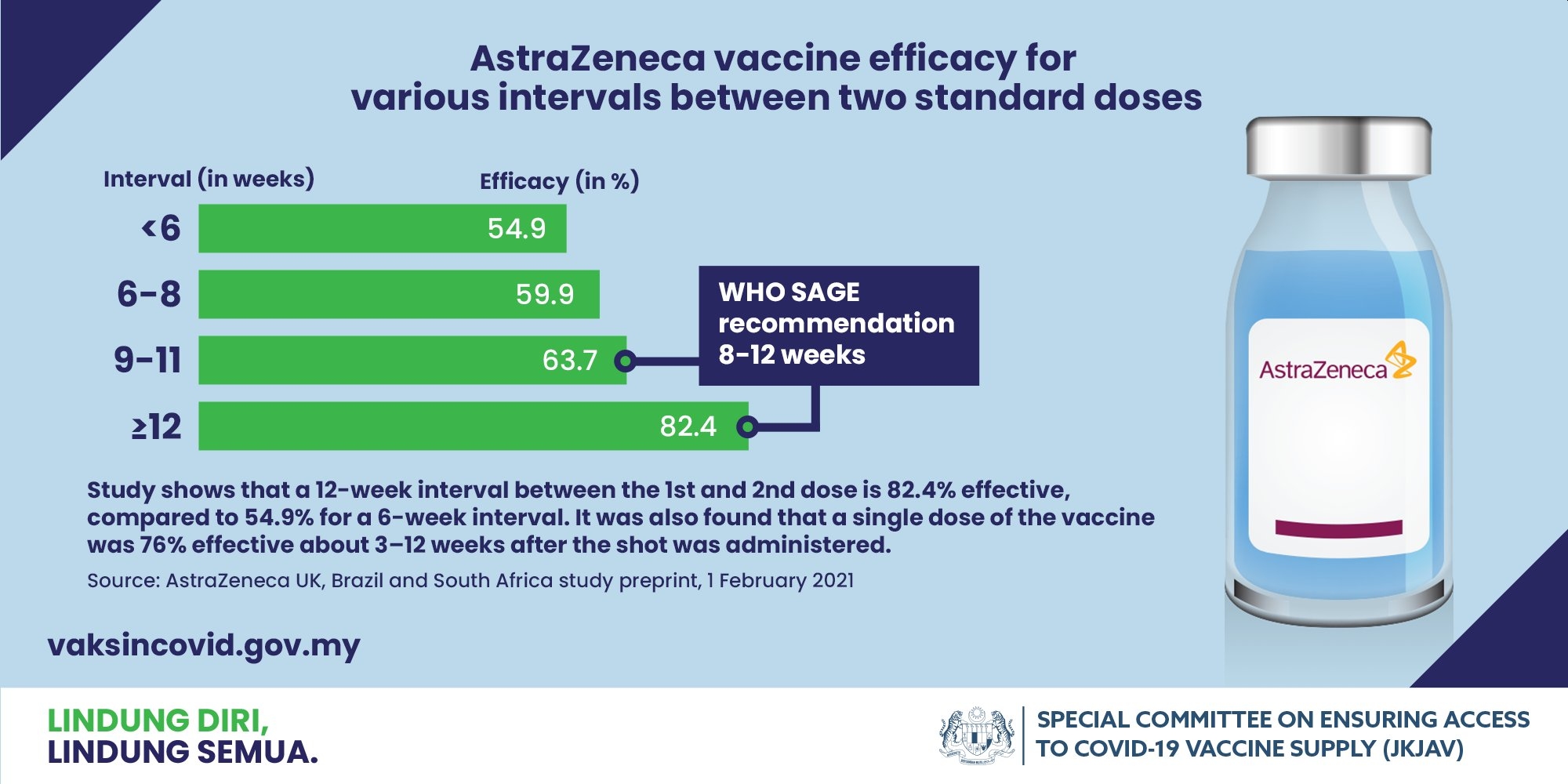 AstraZeneca requires two doses and Malaysia is adopting a longer 12-week interval between the first and second jab. Studies have shown that it has a higher efficacy rate of 82.4% and the move is also in line with WHO's recommendations.
In order to book the AstraZeneca vaccines, you must be registered under the National COVID-19 immunisation program. If you haven't register, you can sign up on MySejahtera, via their website or call in at 1-800-888-828.
[ SOURCE ]
Related reading