Telekom Malaysia (TM) has revealed its Jaringan Prihatin programme offers that are aimed at assisting Bantuan Prihatin Rakyat (BPR) recipients with their connectivity needs. Eligible Malaysians can enjoy discounted Unifi Mobile postpaid plans with extra 30GB of data every month or a #Bebas Prepaid plan that comes with 32GB of LTE data each month. Both options are offered without contract.
To recap, Jaringan Prihatin offers a telco credit subsidy of RM180 (RM15 x 12 months) or a device bundling of up to RM300 for people who are eligible under BPR. You can check if you're eligible here. Unlike other telcos, Unifi doesn't offer device bundles but you can get a postpaid line that's subsidised with more data at a lower price.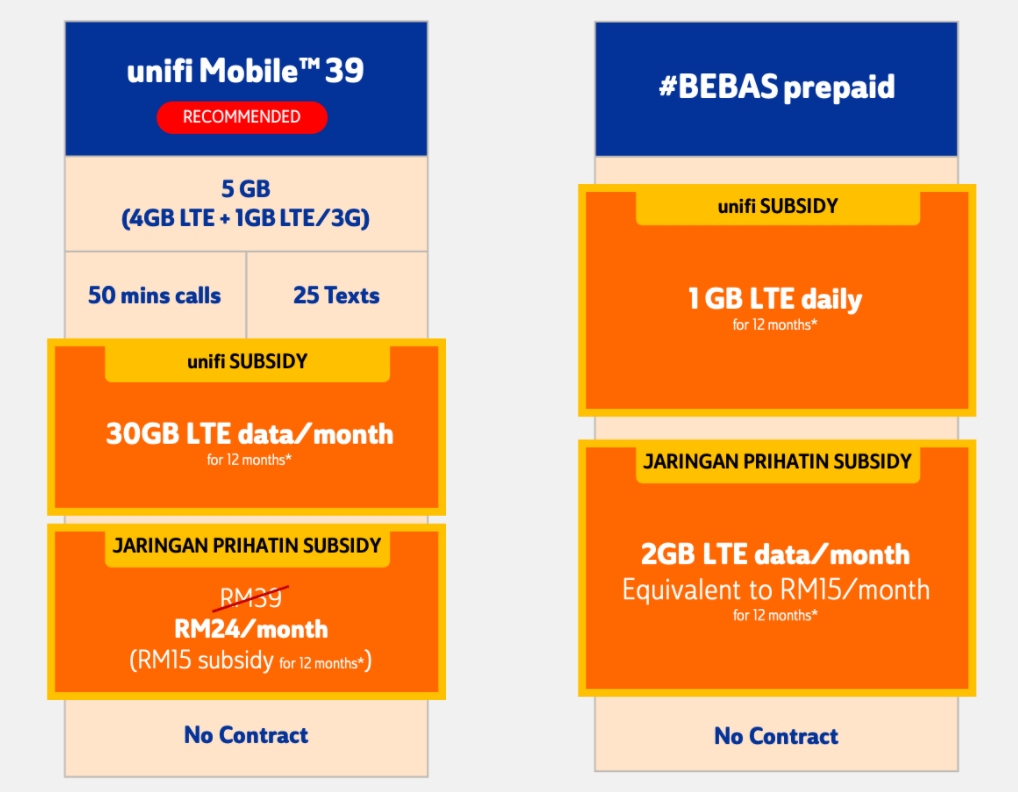 Unifi Mobile 39
The Unifi Mobile 39 which costs RM39/month comes with 5GB of data (4GB for LTE, 1GB for LTE + 3G), 50 minutes of voice calls and 25 SMS each month. Eligible BPR subscribers will also get additional 30GB LTE data each month from Unifi.
With the government subsidy, the plan costs just RM24/month for a period of 12 months. That's quite a bargain as you're getting a total of 35GB a month but take note that 34GB of it can only be used on their 4G network.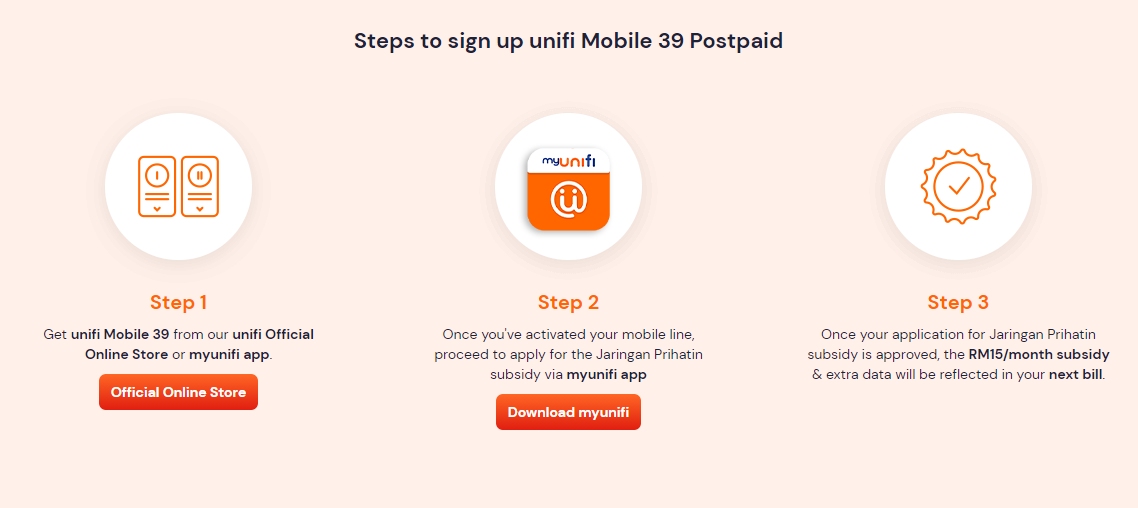 You can sign up via Unifi's online store or with the MyUnifi app. There's no contract but you'll need to pay an upfront payment of RM50 during sign up. After activating the phone line, you can proceed to apply for the RM180 subsidy from the MyUnifi App. The subsidy and extra data will be reflected in your next month.
Unifi Bebas Prepaid
If you don't fancy a postpaid plan, there's a free option with #Bebas Prepaid. Under Jaringan Prihatin, you can enjoy 2GB of LTE data each month for 12 months and Unifi is throwing in an additional 1GB of LTE data daily.
In total, you're getting 32GB of LTE data each month for 12 months and it isn't tied to a contract. According to the FAQ, you must redeem the 2GB free data under the Jaringan Prihatin quota first before you can get the free 1GB LTE daily pass.
If you're new to Unifi #Bebas prepaid, the SIM pack is offered at RM10 and it comes preloaded with 3GB LTE and 100MB of LTE + 3G data, and you also get a free 7-days LTE pass for free. The plan doesn't come with credit expiry as long as you keep the line active by using it for calls, SMS or data at least once every 90 days.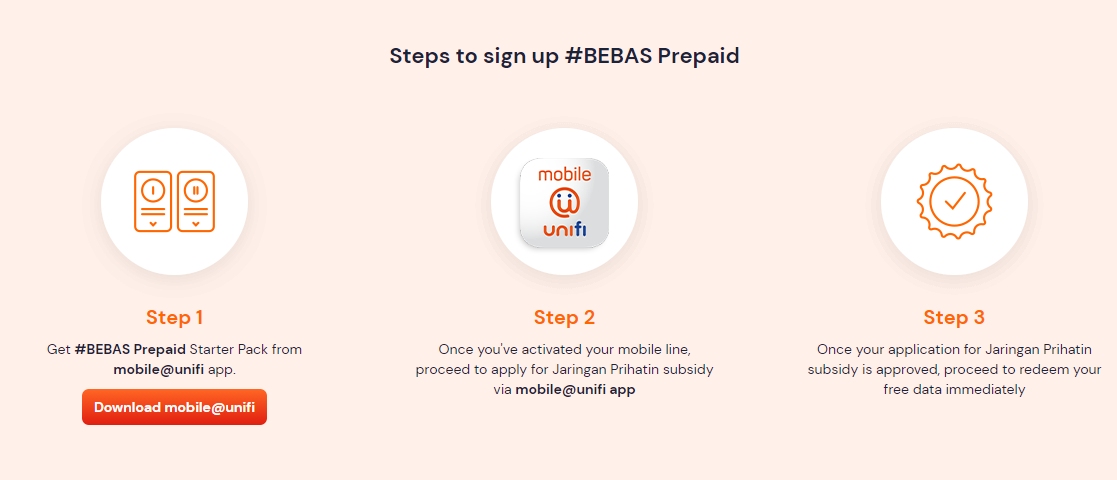 After activating your prepaid SIM, you can proceed to apply for the subsidy from the [email protected] app. Once approved you can proceed to redeem the free data immediately.
For more info, visit TM's Unifi Mobile Prihatin page.
Related reading