As announced by the government, Malaysians who are eligible for Bantuan Prihatin Rakyat (BPR) are able to redeem free telco credit or subsidy to purchase a new phone or device. A total of RM2 billion have been allocated and this is aimed at assisting 8 million eligible Malaysians with their connectivity needs. Maxis has revealed its subsidy programme which is open to both postpaid and prepaid customers on Maxis and Hotlink.
What is Jaringan Prihatin?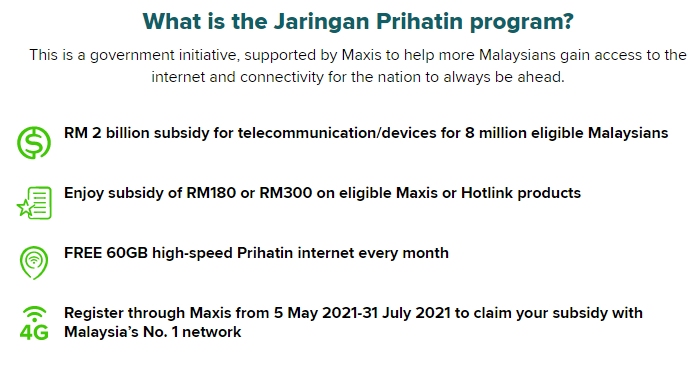 According to the FAQ, you can check whether you're eligible via the BPR website. You have a choice of redeeming RM180 for data plan subsidy (RM15 for 12 months) or up to RM300 subsidy for a new phone. For married couples and singles without children, you can redeem RM180 for the device subsidy and it's RM300 subsidy if you have children.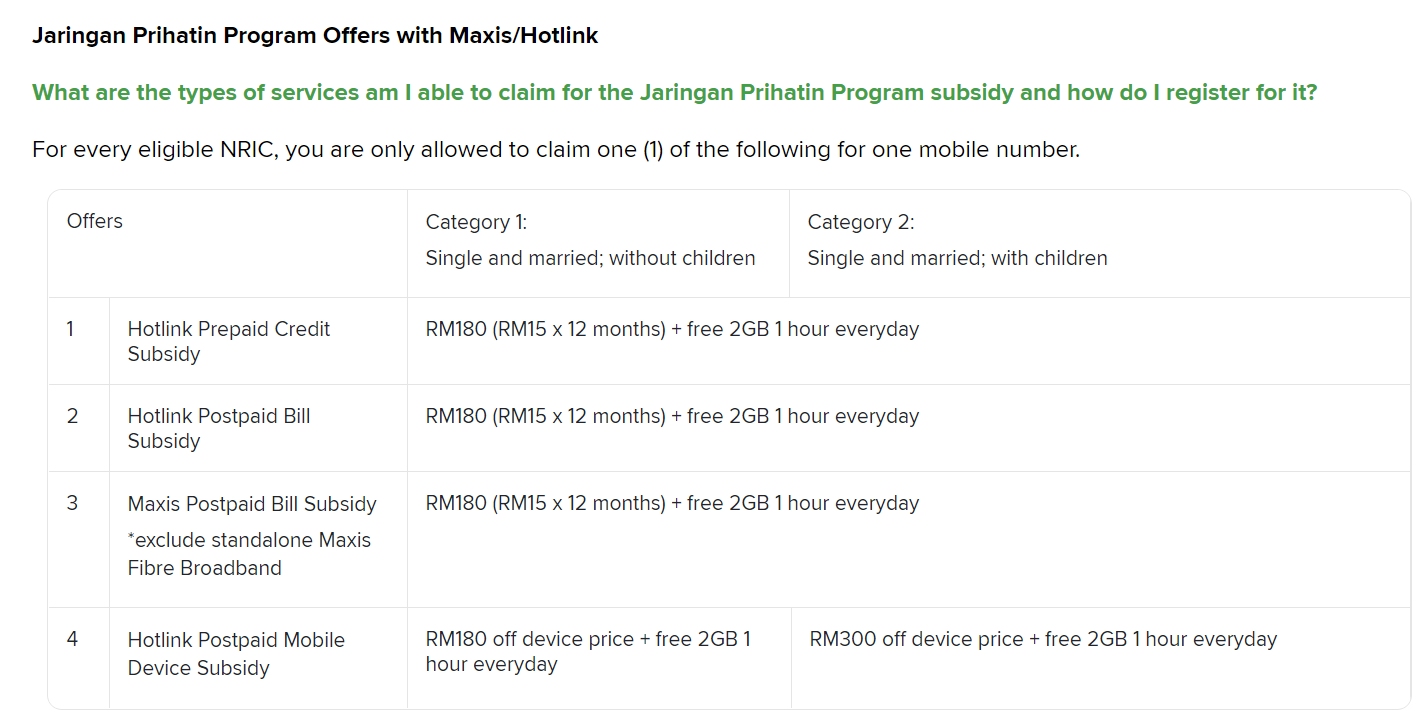 On top of that, you can also redeem free 2GB of data daily which is valid for 1 hour. The Jaringan Prihatin redemptions are available from today, 5th May until 31st July 2021.
How to redeem the credit subsidy?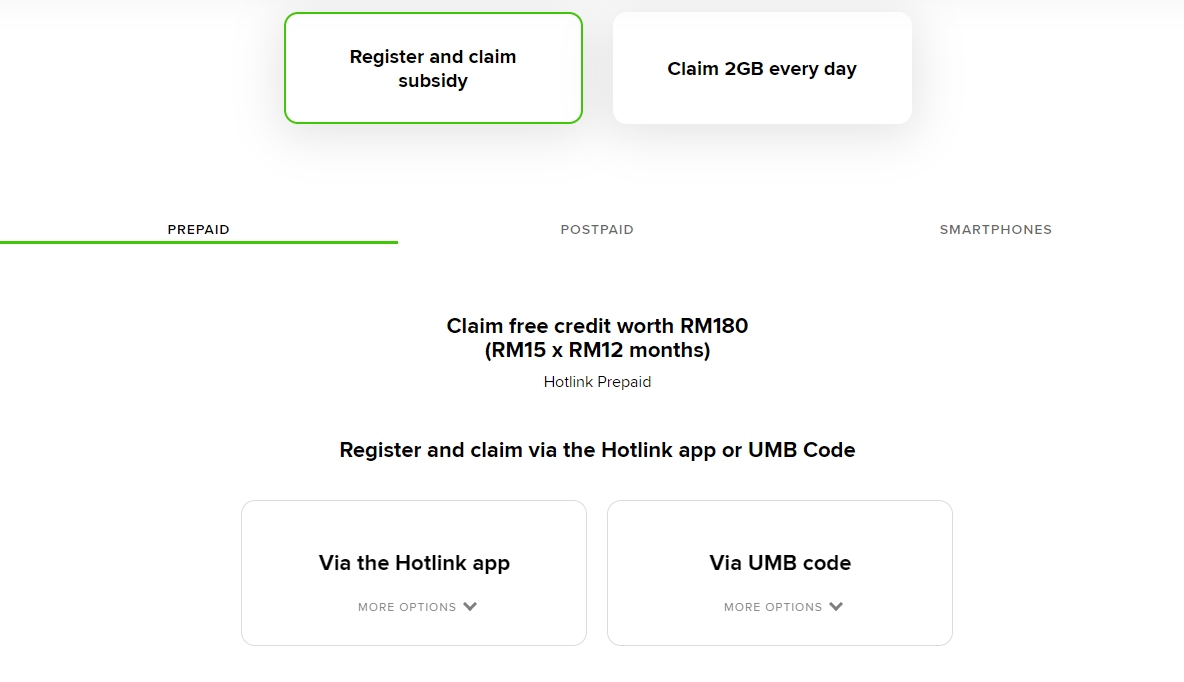 To register and claim your subsidy, you can do so via your Hotlink or Maxis self-care app. Just go to Shop and click on Jaringan Prihatin. You'll need to enter your IC number and wait for the SMS confirmation.
After that, you can claim the RM15 monthly subsidy for 1 year by going to the app, click on Shop, click on Jaringan Prihatin and click on Claim.
How to redeem new device subsidy?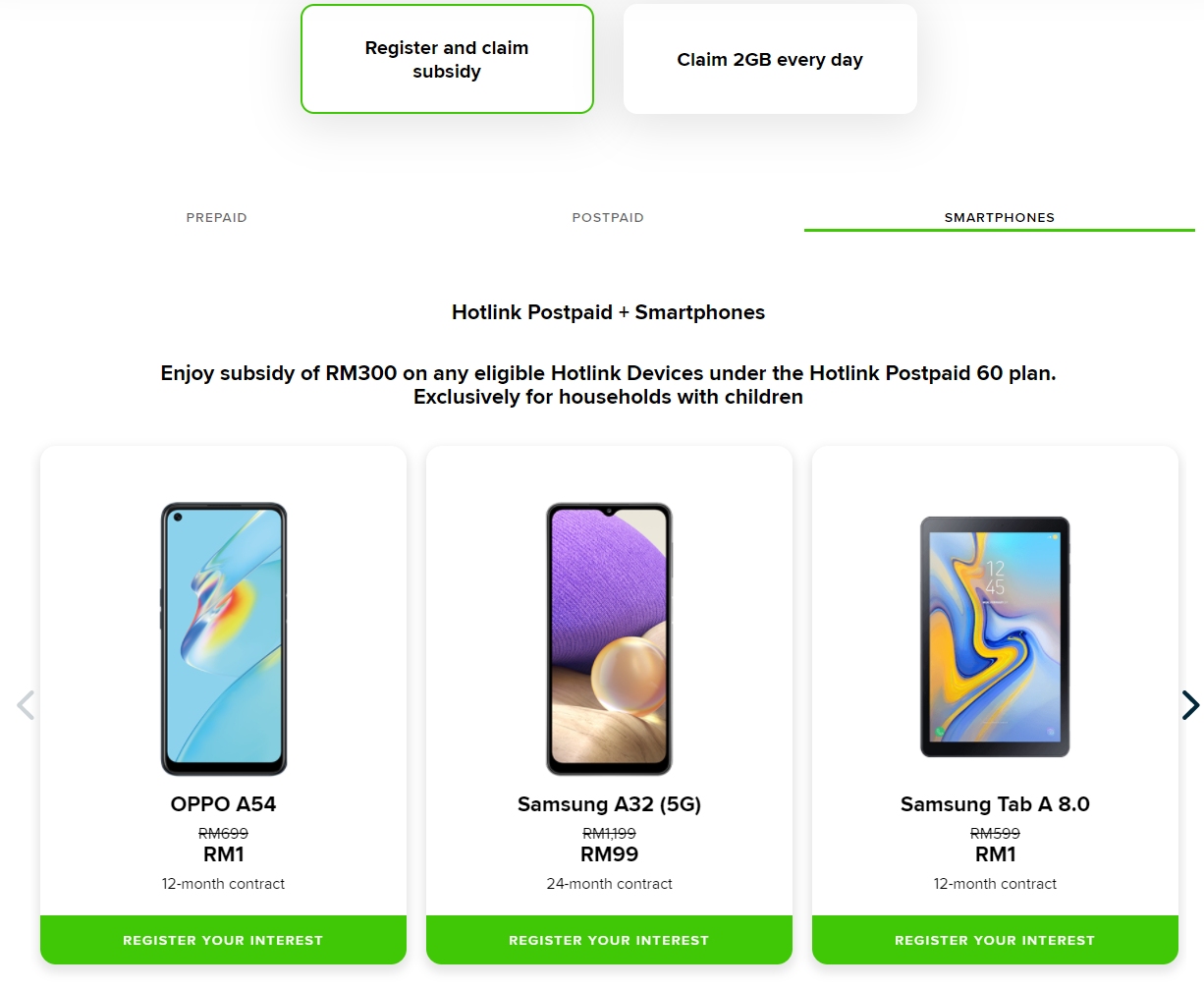 If you prefer to use the subsidy for a new phone, you'll have to register your interest on the website. For the RM300 phone subsidy, they are offering the Oppo A54 for RM1 (12-month contract), Samsung Galaxy A32 5G for RM99 (24-month contract), Samsung Galaxy Tab A 8.0 for RM1 (12-month contract) or an iPhone XR 128GB for RM1,399 (24-month contract). The devices are tied to Hotlink's Postpaid 60 plan and this is for households with children.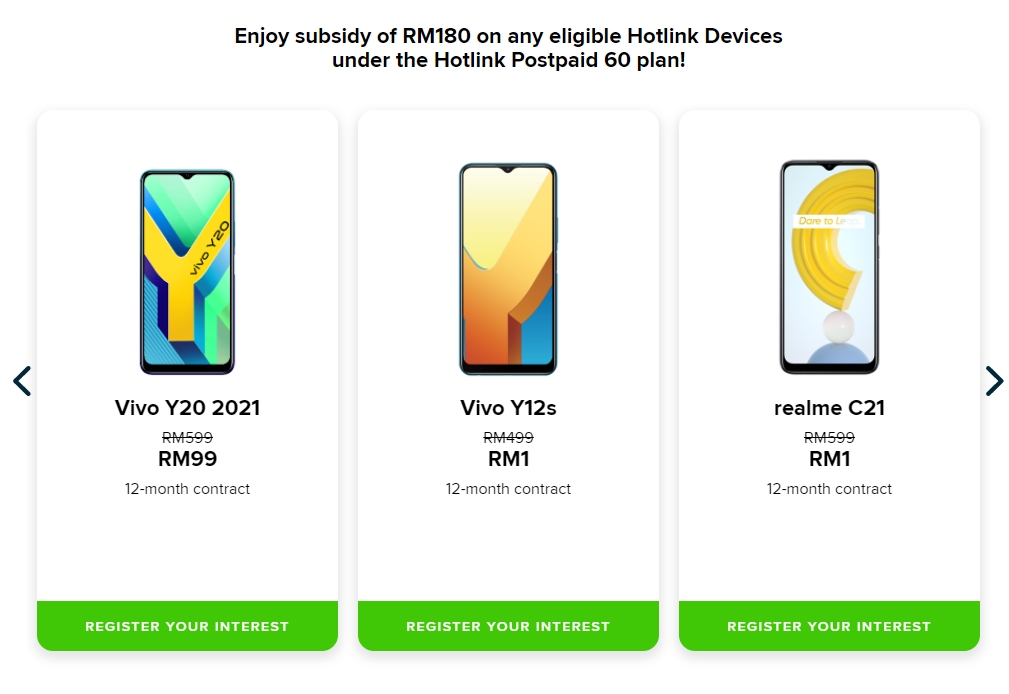 For those who are only eligible to redeem a subsidy of RM180, they are offering the Vivo Y20 2021 for RM99, Vivo Y12s for RM1, Realme C21 for RM1 and Oppo A15s for RM99 on a 12-month contract. Maxis is also offering the Realme 8 Pro very soon for RM99 on a 24-month contract. The plans are also tied to Hotlink Postpaid 60.
How to redeem free 2GB data?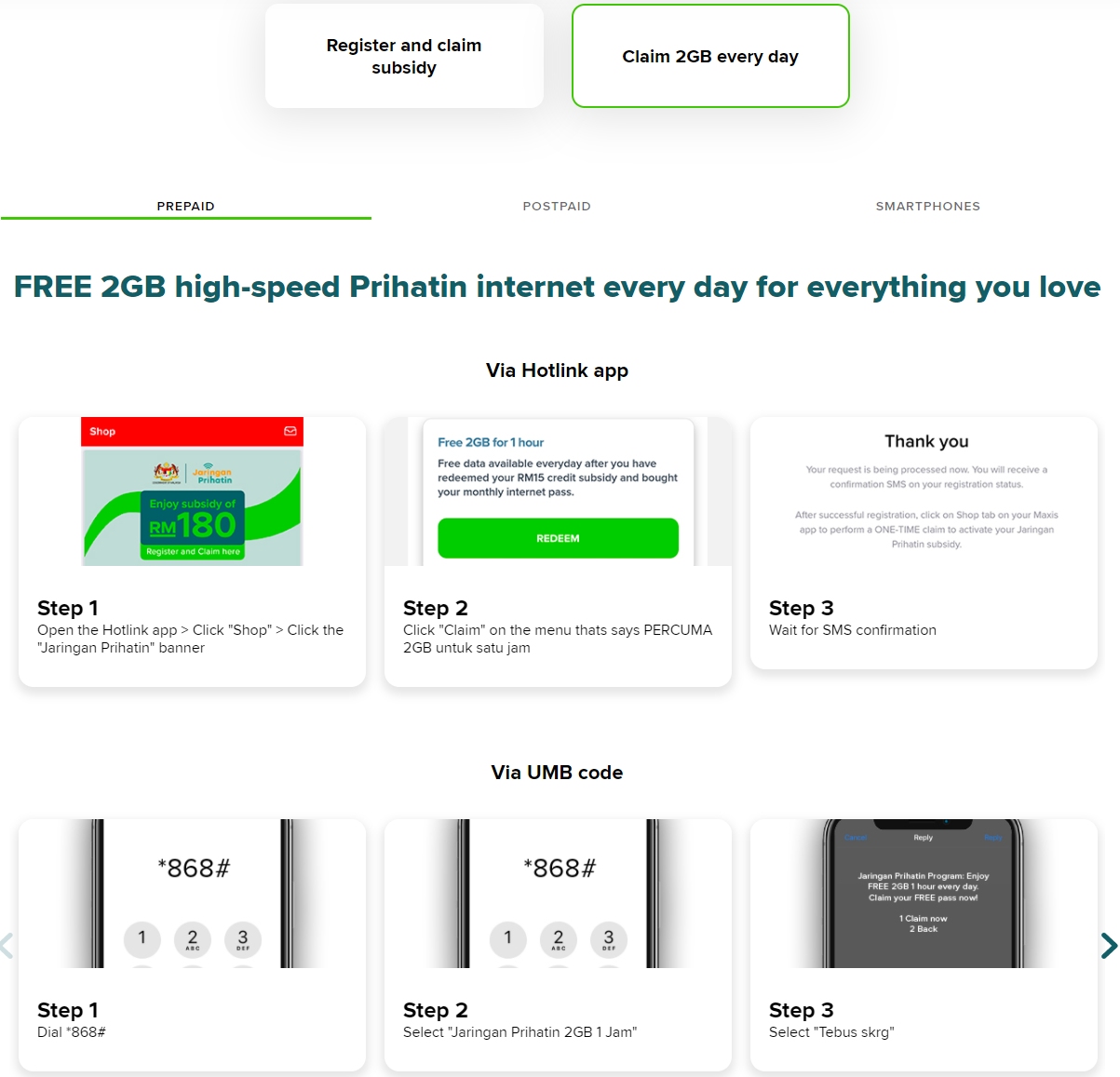 Eligible users can also redeem their 2GB high-speed Prihatin internet daily. Just go to your Hotlink or Maxis app and click on the Jaringan Prihatin banner. You should see a "Free 2GB for 1 hour" option and you can click "REDEEM" to claim it.
For more info, visit Maxis' Jaringan Prihatin page.
Related reading