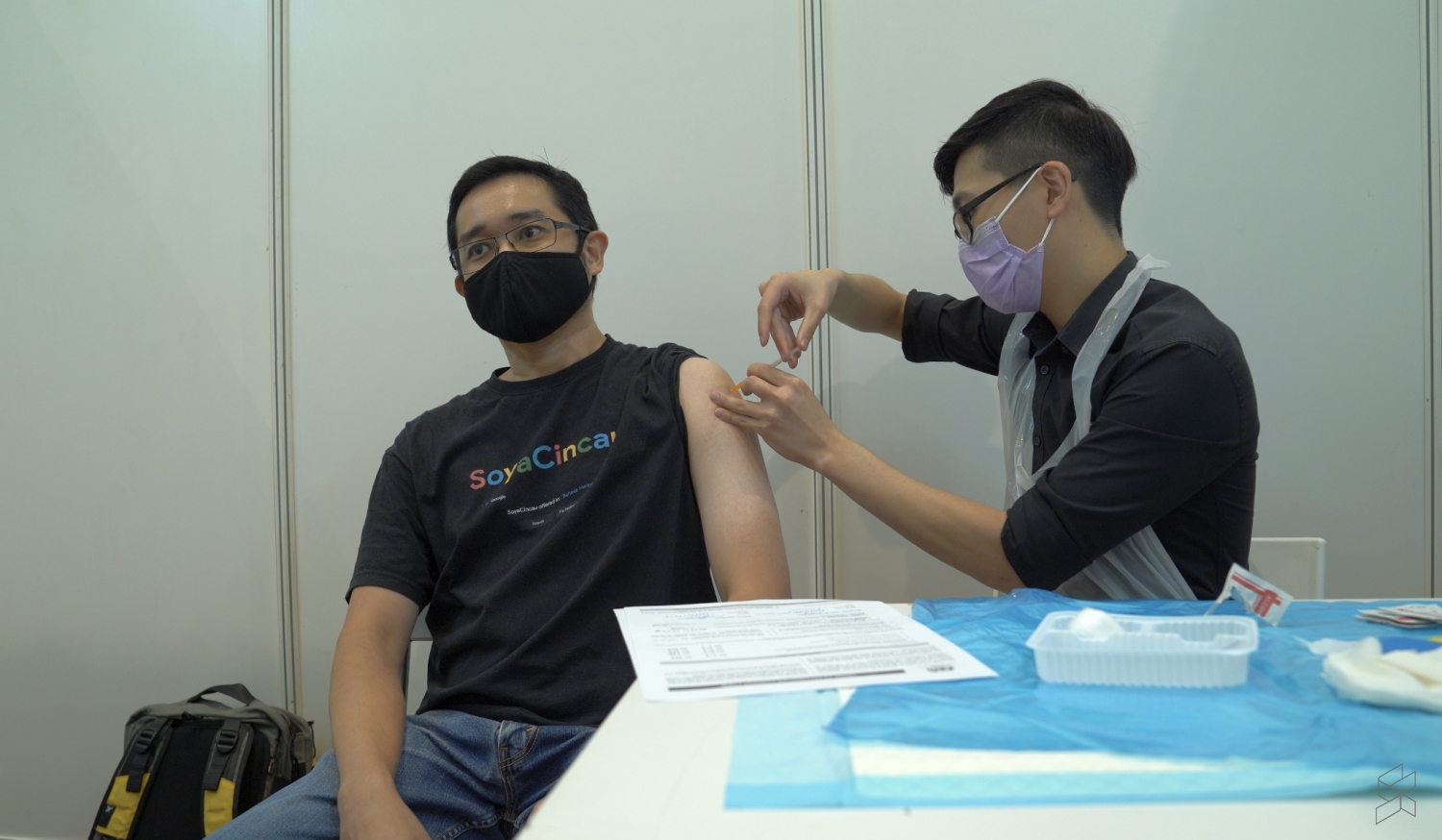 If you missed last Sunday's opt-in booking of AstraZeneca vaccines, here's your second chance to secure your jab. Minister of Science, Technology and Innovation, Khairy Jamaluddin, has announced that the next AstraZeneca opt-in window will be announced next week and it will be available for residents outside the Klang Valley.
As announced earlier, a million doses of AstraZeneca vaccines are expected to arrive in Malaysia this month via COVID-19 Vaccines Global Access (COVAX) and it will be offered for opt-in booking in other states. Apart from the online website, opt-in booking will also be made available for people without internet access.
Although Sarawak has declined to participate, Khairy has said that the option is still open for Sarawak if they change their mind. Several lawmakers including Baru Bian and Dr. Annuar Rapaee have urged the Sarawak Disaster Management Committee (SDMC) to reconsider its position as data have shown that the potential benefits far outweigh the risks posed by the vaccine.
The first batch of 268,000 vaccines was fully booked within four hours after the online appointment system went online at 12pm on Sunday. The current AstraZeneca vaccination program will run from 5th May until 6th June at 4 mass vaccination centres located at World Trade Centre in KL, IDCC in Shah Alam, Universiti Malaya and Universiti Kebangsaan Malaysia.
The AstraZeneca vaccines will be administered at a 12-week interval. That means you'll receive your second jab after 3 months. This is in line with WHO recommendations as studies have shown that the efficacy rate is higher when the second dose is given after 12 weeks. The 12-week interval for AstraZeneca is also implemented in Australia, Finland, Iceland, Netherlands and Portugal.
[ SOURCE ]
Related reading