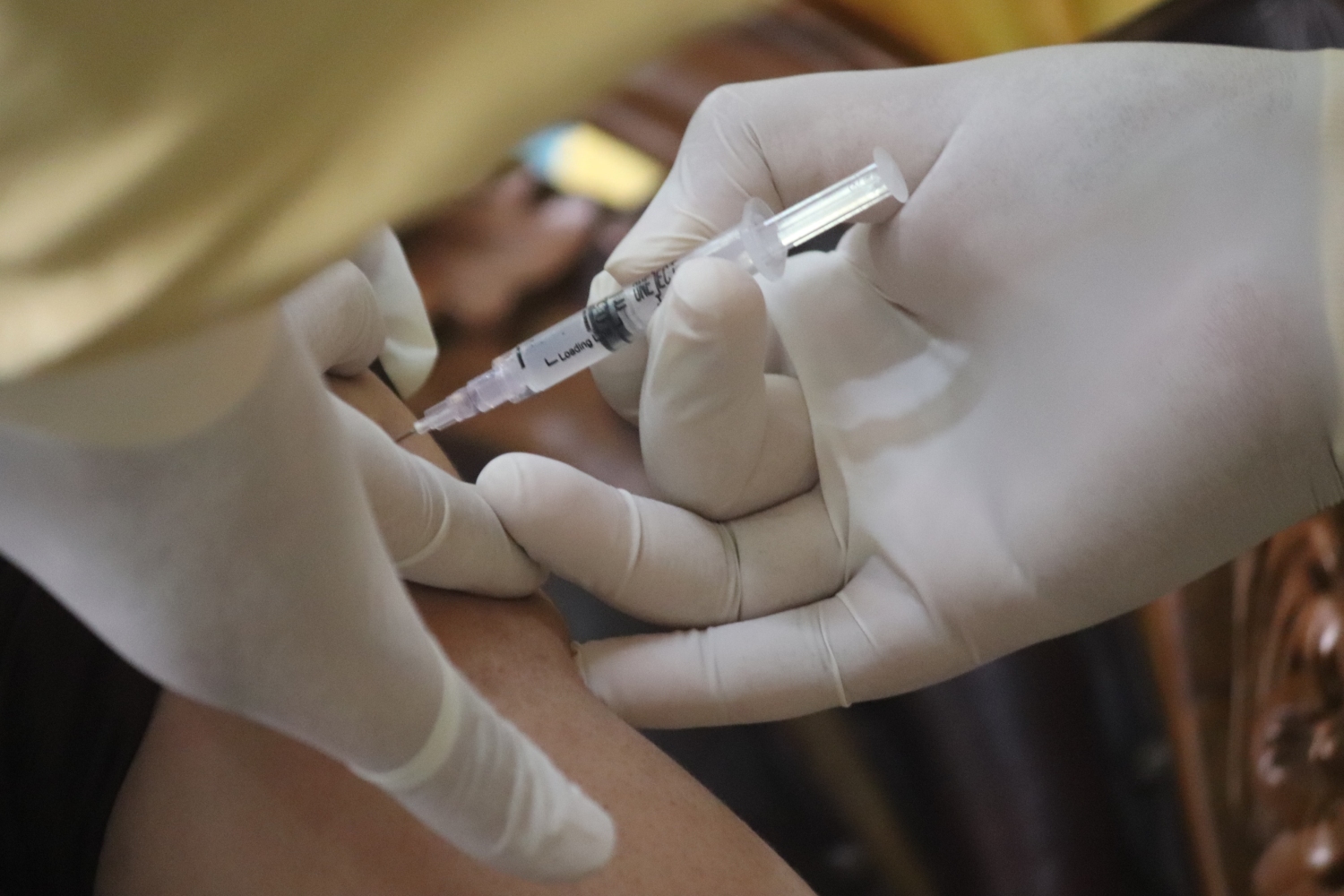 The Malaysia's national COVID-19 immunsation programme is currently underway and it is offered free to everyone in Malaysia including both citizens and non-citizens. For those who are willing to pay to get vaccinated at their preferred private hospital, the Malaysian government is currently in talks with the private sector to allow them the opportunity to offer COVID-19 vaccination.
Khairy Jamaluddin, the Minister in charge of the national vaccination effort has reminded that vaccinations through the private sector would take some time. He said based from his experience negotiating with vaccine suppliers, the earliest delivery for the private sector could be around the third or forth quarter of the year.
The Minister said he will discuss with the private hospitals to grant them permission to negotiate and procure the vaccines. To manage expectations, he told the public don't think people who are wealthy can expect to get the jab early if they can afford to pay because there's a vaccine shortage around the world.
He said "As much as we encourage the private sector to try to negotiate for contracts, I always ask them where is it that you imagine you are going to get these vaccines from? There are very limited in supply. But since they don't want to take my word for it, I'll let them to try to procure. But to manage expectations of Malaysians, I can tell you that the private market will not immediately be available."
Malaysia is currently under Phase 1 of the immunisation program which aims to vaccinate a total of 500,000 frontliners by April 2021. Phase 2 which will cover senior citizens, people with chronic illnesses and people with disability will begin from 19th April 2021. All remaining adults aged 18 years and above will be vaccinated in Phase 3 which is scheduled to begin in May 2021.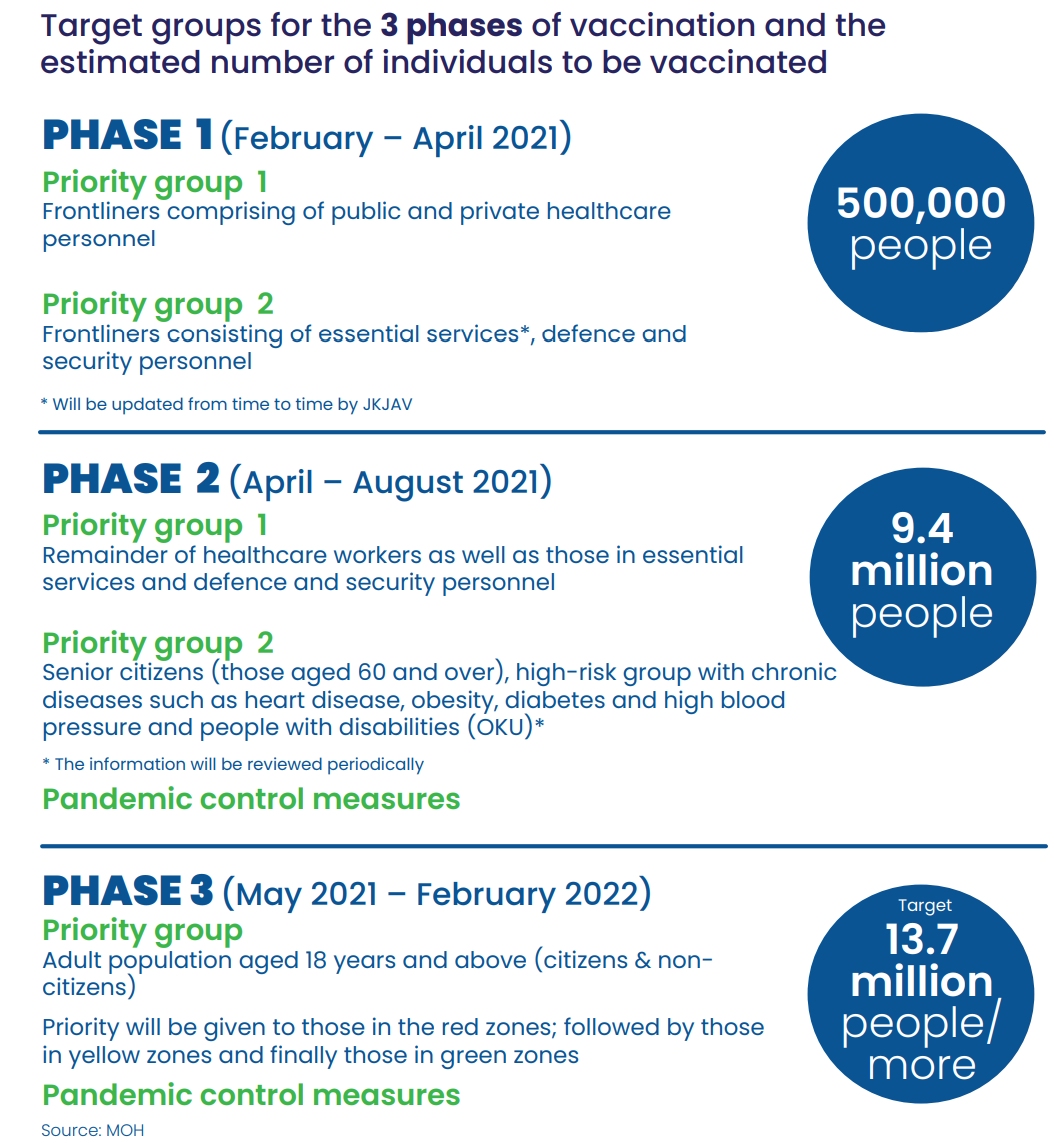 Malaysia will vaccinate more people in Phase 2 and Phase 3 at over 600 vaccination centres nationwide. The national immunisation programme which offers free jabs will also include both private clinics and hospitals. Khairy has assured that if your vaccine appointment is scheduled at a private hospital or clinic, don't be alarmed as you don't have to pay for any charges.
To mobilise more resources, the government is looking for volunteers and a total of 1,911 private medical practitioners have already signed up via ProtectHealth.com.my. Other general and medical volunteers are also wanted and you can sign up via the Malaysia Vaccine Support Volunteers website, MyVac.com.my.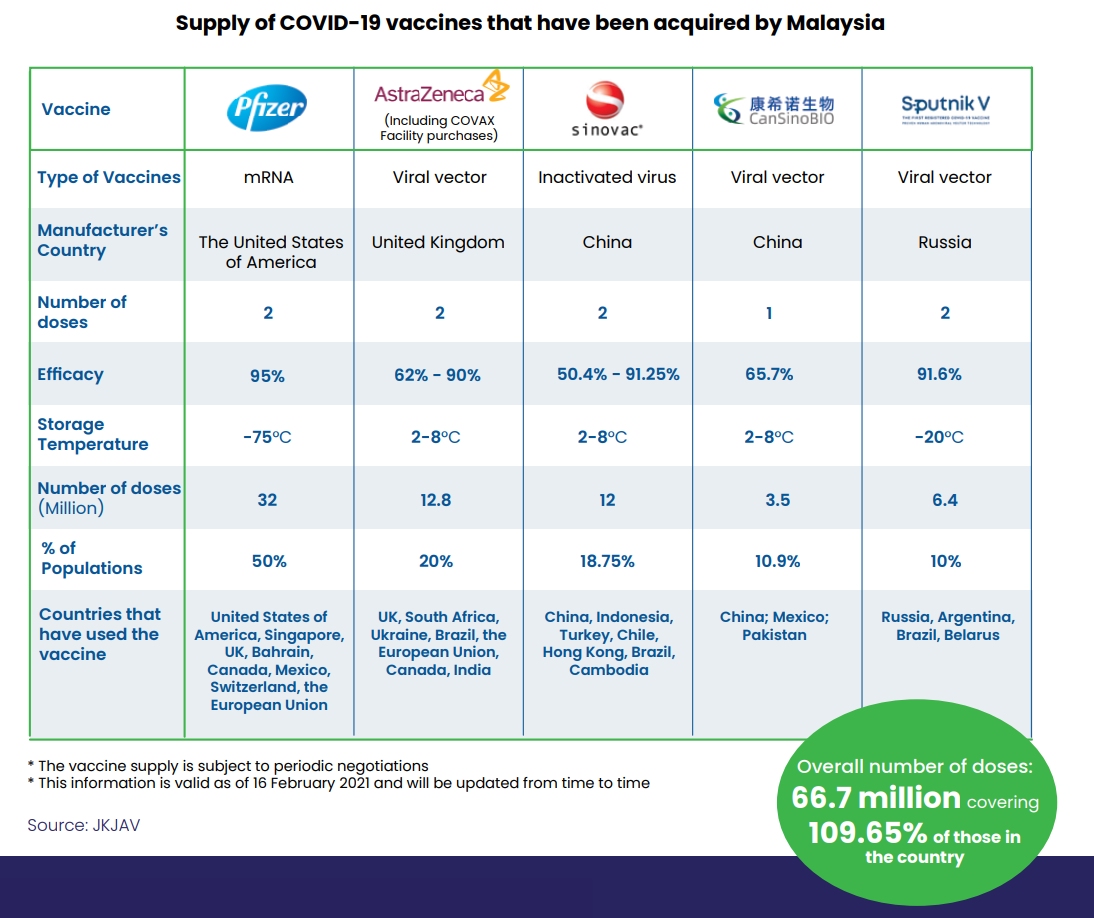 Malaysia has procured over 66 million doses of vaccine which is more than enough to cover 80% of the targetted population to achieve herd immunity. At the moment, Malaysia is currently using Pfizer and Sinovac vaccines. Other vaccines that have been procured include AstraZeneca, Sputnik V and CanSinoBio.
You can sign up for the vaccine via MySejahtera, Vaksincovid.gov.my or call in at 1-800-888-828. 
[ SOURCE 2 , IMAGE SOURCE ]
Related reading