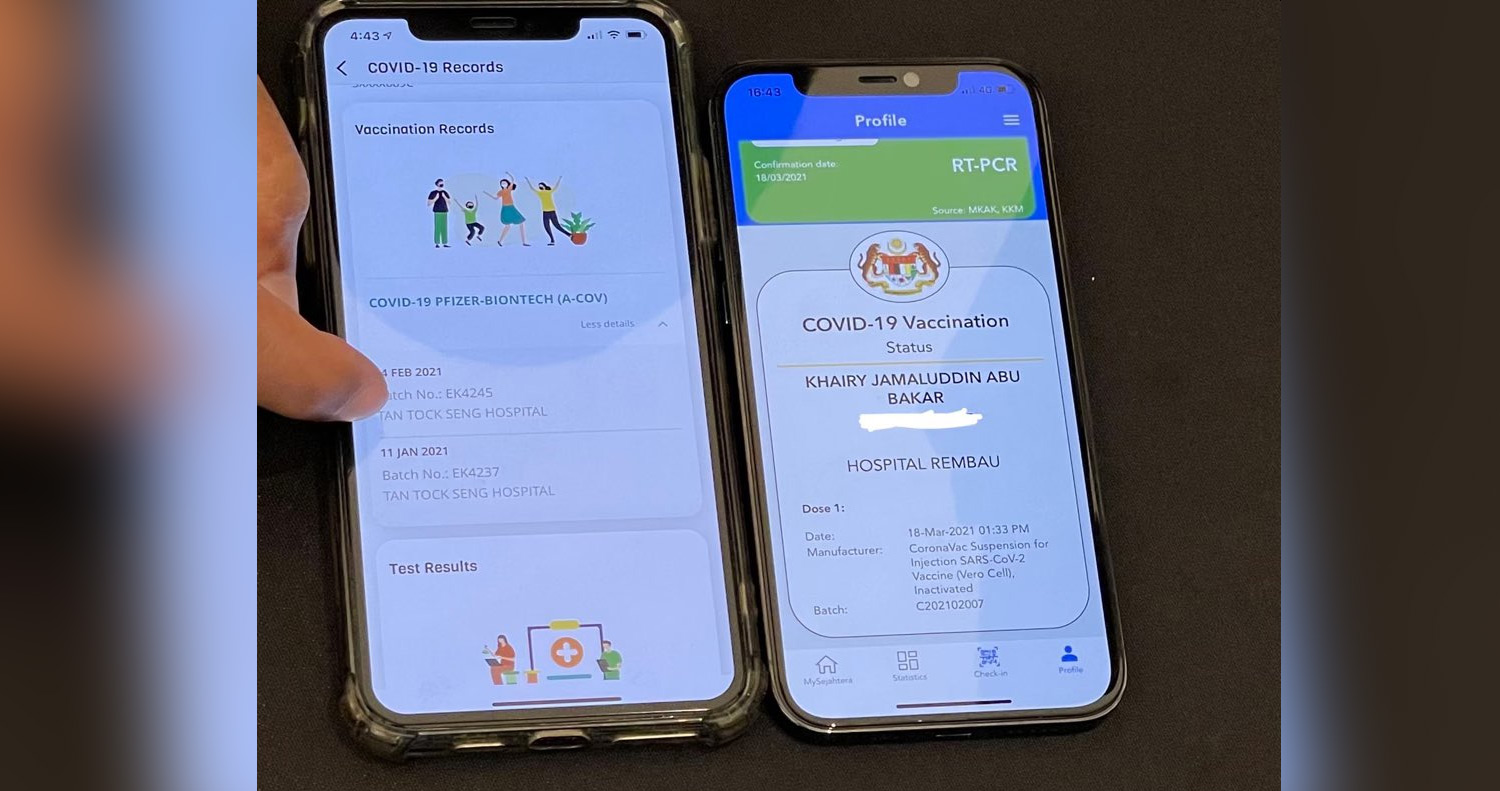 Khairy Jamaluddin, the Minister in charge of coordinating the National COVID-19 immunisation programme, has shared on Facebook that he has met with Singapore's Foreign Affairs Minister, Dr Vivian Balakrishnan, who is currently in a two day visit to Malaysia. Both countries have discussed about their respective national immunisation plans and have exchanged their best practices.
Khairy has shared that both Malaysia are Singapore are using blockchain technology to issue digital vaccination certificates. He added that interoperability between the two systems will be crucial while taking into account standards set by the WHO, IATA and other countries.
The two countries have also discussed about reopening of borders and recognition of health certificates issued by both countries that are separated by the Johor Strait. The two nations are also committed to become a working model of a post-pandemic recovery.
Singapore has already administered 1,071,908 doses of COVID-19 vaccine as of 22nd March 2021. 771,297 have received their first dose while 300,611 individuals have completed their two doses.
Meanwhile, Malaysia has administered 481,989 doses as of 11:59pm on 23rd March 2021. A total of 430,368 individuals have received their first dose and 51,621 have gotten their second dose.
In Malaysia, individuals that have received their two doses will get a digital certificate which will display the location of vaccination as well as date and time for each doses. The type of vaccine will also be shown along with the batch number for reference.
[ SOURCE, IMAGE SOURCE ]
Related reading