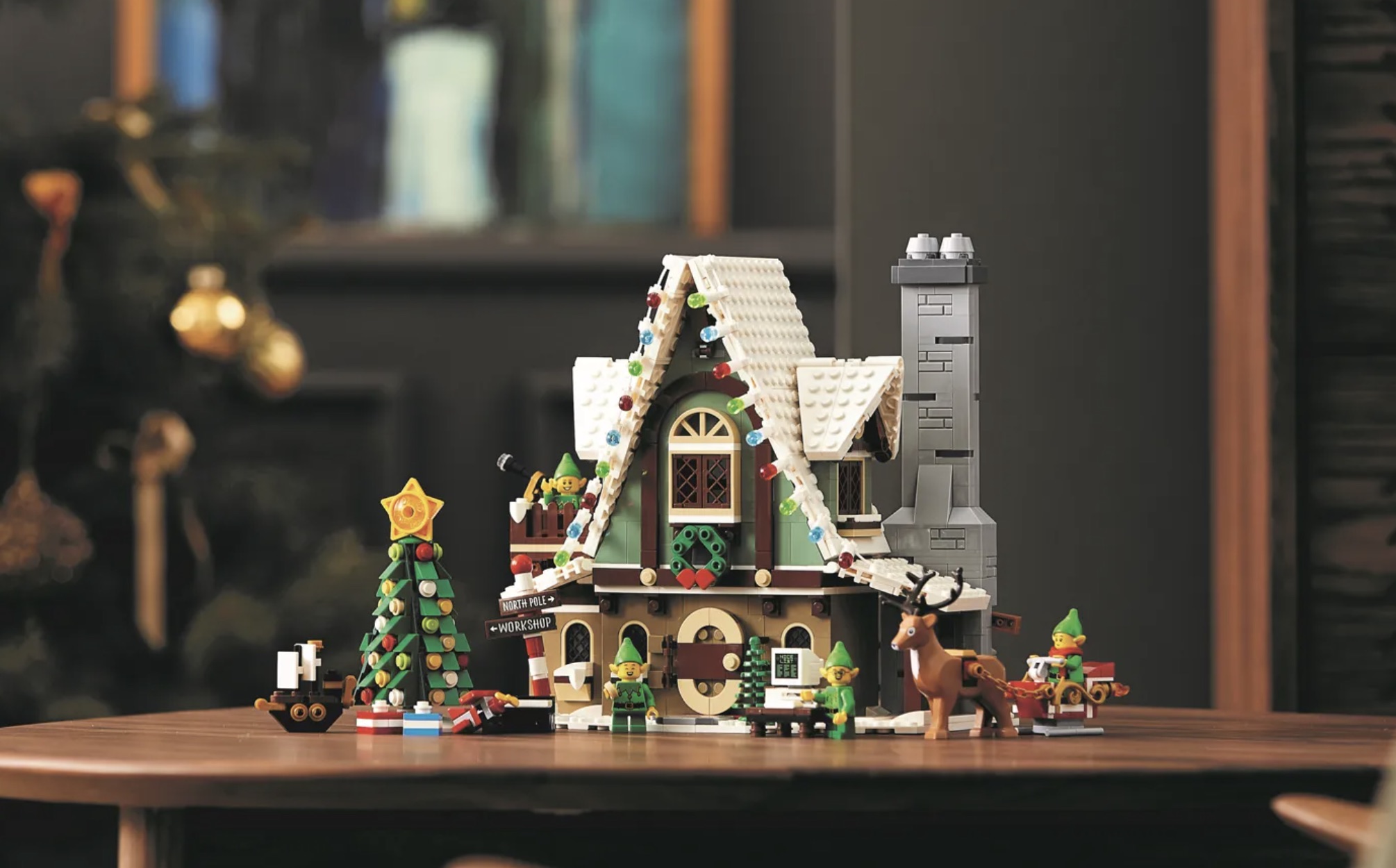 Building Legos with family and friends can be such a fun way to bond during the holiday season—if you don't argue easily, that is. And while COVID-19 and social distancing means that you're more likely to spend Christmas with less people than you're used to, it doesn't mean that the Lego building tradition should stop.
The Lego Elf Club House (10275) arrived in October in Lego Stores online with a retail price of USD 100 (RM407.80). It comes in a big box of 1,197 pieces and features some classic Christmas-related items like a sleigh port, a large chimney, a Christmas tree, a reindeer, presents, a waffle maker, and… well… elves.
However, something out-of-the-ordinary to show up in the set include a telescope, and a computer (you know, for orders). These additions are very adorable and modern updates to the traditional Christmas elves set.
"This brand-new holiday set is the perfect festive family tradition and a way for families (naughty or nice) to enjoy the magic of the holiday season and build together to bring their ultimate Christmas fantasy to life," said Lego.
Once you've finished the Lego Elf Clubhouse, it measures at 22cm high and 13cm deep. There is also a LEGO light brick included in the set to "help illuminate the festive scene".
While it could be bought for USD 100 (RM407.80) at the official online Lego store, it is currently out of stock there. But if you're keen on getting a set for yourself, Brickmagic has it in stock for RM449.90. You can also get it at a much cheaper price on Lazada (RM389) and Shopee (RM385).
[ SOURCE, IMAGE SOURCE ]
Related reading