The COVID-19 Immunisation Task Force (CITF) has announced that walk-in vaccination centres (PPV) in the Klang Valley are no longer limited to start from 2pm daily. The listed walk-in PPVs can accept walk-ins according to their respective operating hours.
Walk-in vaccinations are offered to people residing in Kuala Lumpur and Selangor who have not gotten a single appointment or have not registered for the COVID-19 immunisation programme. If you've already got an appointment, you must stick to your given schedule.
Walk-in vaccinations for citizens in the Klang Valley
At the moment, it is open to all Malaysian citizens aged 18 years old and above. Walk-in vaccinations are currently available at Kuala Lumpur Convention Centre, Bangi Avenue Convention Centre, Hotel Wyndham Klang, Dewan TAR Sabak Bernam, Dewan Komuniti Serendah, Movenpick Hotel & Convention Centre KLIA and Ideal Convention Centre.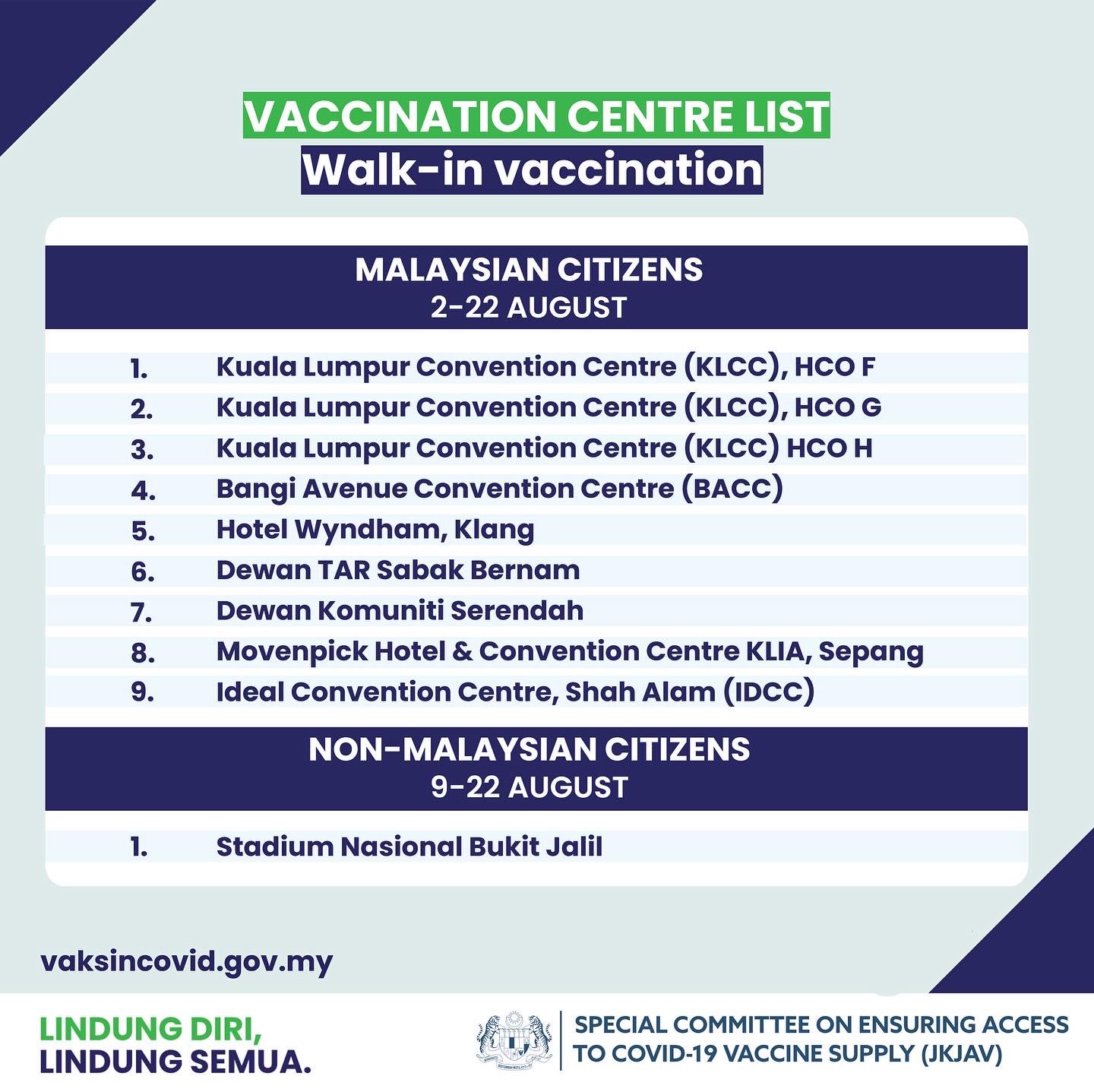 Walk-in vaccinations for non-Malaysians in the Klang Valley to start on 9 August
For non-Malaysian citizens, vaccinations will start on 9th August for people aged 40 years old and above or people with comorbidities. For non-Malaysian citizens aged 18 to 39 years old, walk-ins will only start from 12th August. Walk-in vaccinations for non-citizens are only available at Stadium Nasional Bukit Jalil.
Proof of Klang Valley residency required
If you're planning to walk-in, you must bring your identification card (NRIC) or your passport (original). You are also required to provide proof of address in the Klang Valley such as an ID, driving license, utility or credit card bills, employment or student card. For people with comorbidities, you are urged to bring a doctor's letter or relevant documents that state your health condition or history.
The CITF has reminded that each PPVs have a limited vaccination capacity per day. If you couldn't get a slot on the day, you will be given the priority to get the jab for the following day.
Pregnant women not encouraged to walk-in for vaccinations
The CITF also said that pregnant women are not encouraged to walk-in. Instead, they are recommended to get their appointment through the MySejahtera app which will be assigned to a designated PPV according to their expected delivery date.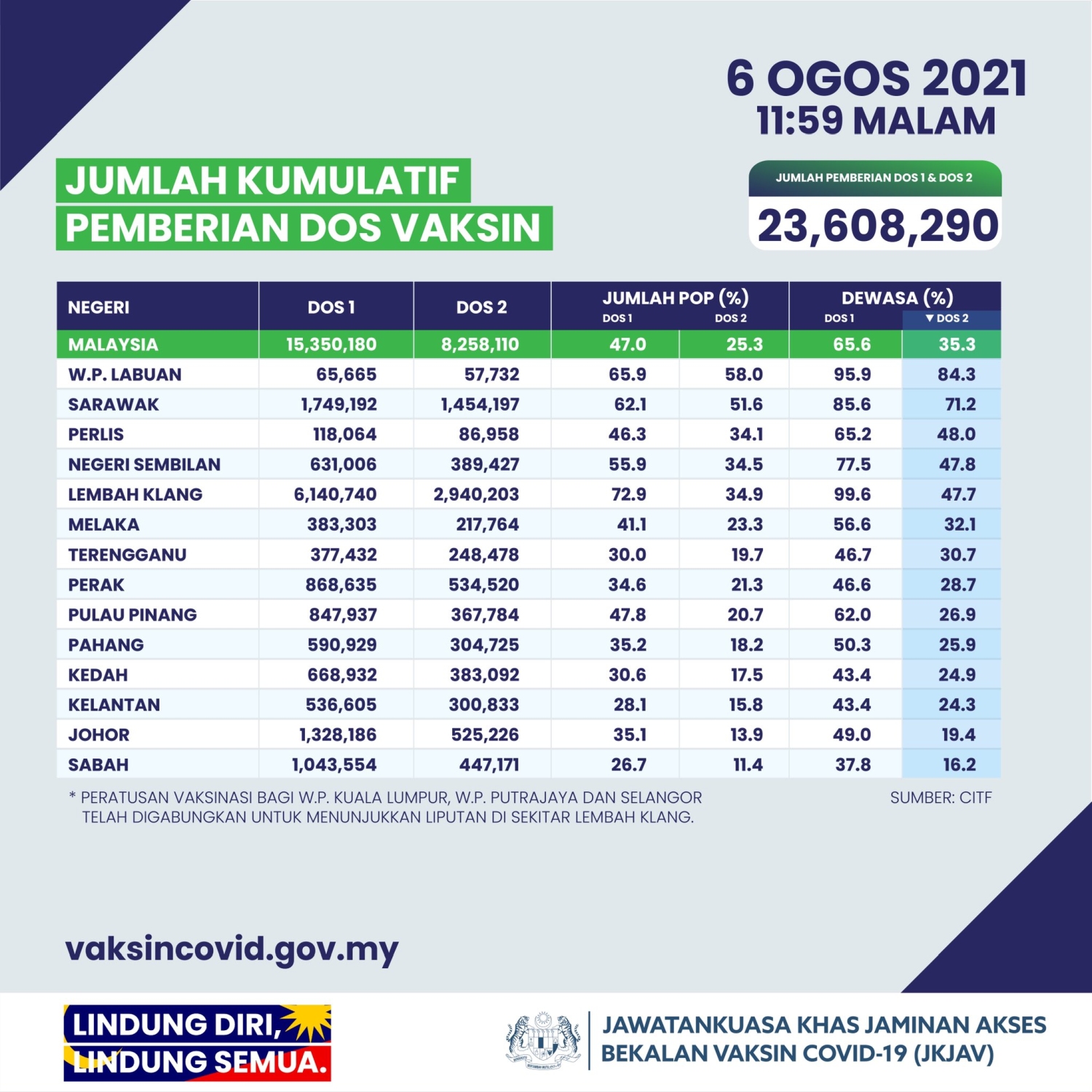 As of 6th August, over 6.1 million people in the Klang Valley which is 99.6% of the adult population have gotten one vaccine dose. However, only 2.9 million or 47.7% of adults in the Klang Valley have completed their vaccinations with two doses.
Overall, Malaysia has administered over 23.6 million doses. 47% of the total population or 65.6% of adults have received one shot and 25.3% of the total population or 35.3% of adults have gotten two doses. At the time of writing, Labuan and Sarawak have fully vaccinated more than half of their total population.
[ SOURCE ]