Amazon Web Services just released the findings from the Carbon Reduction Opportunity of Moving to the Cloud for APAC report by 451 Research. This report studies five countries in the Asia Pacific (APAC) region and more than 500 public and private organisations.
The report's findings detail the efficiencies of data centers in the APAC region and what they can do to be more efficient and reduce their carbon footprint.
According to the study, APAC countries like Malaysia could reduce their carbon footprint by up to 78% by moving their data servers to the cloud. This makes cloud data centers perform at nearly five times the energy efficiency compared to the average APAC organisation.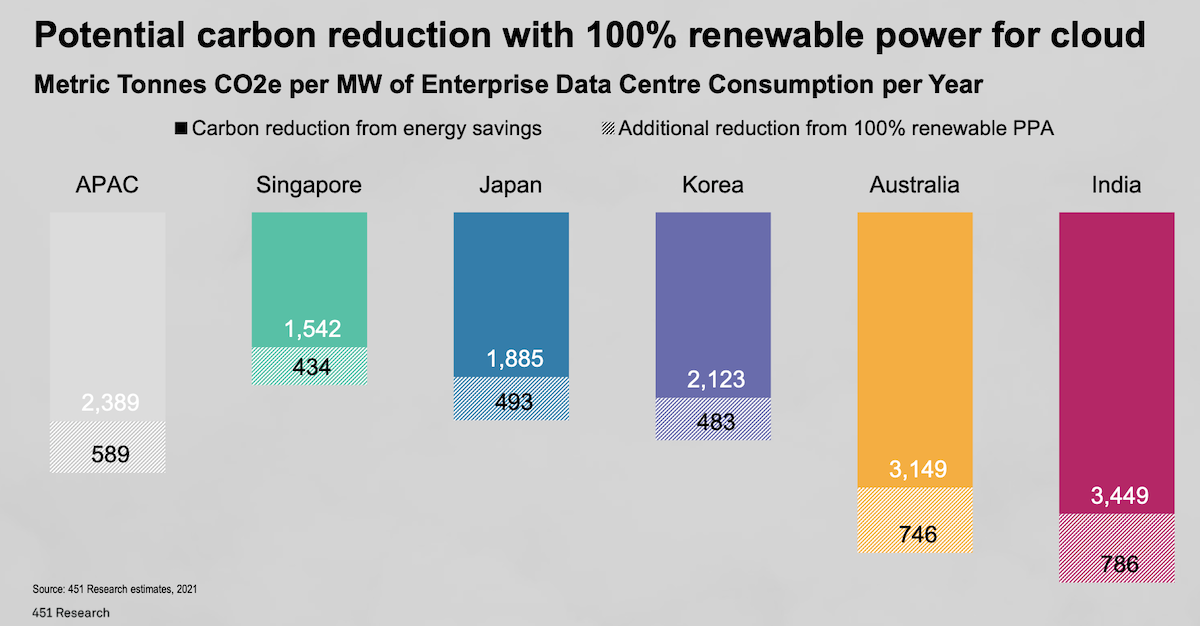 With 100% renewable energy, the average APAC country has a potential carbon reduction of 2,978 metric tonnes of CO2e per MW of data consumption per year. All renewable energy could also cause carbon emission savings to rise by 93% on average. Green technology builds with a snowball effect, as cloud data investments lead to big changes down the road.
Why is cloud more efficient?
Cloud data centers offered by companies like AWS are specifically built with efficiency in mind. Heat is one of the biggest concerns, as cooling down a large data server can be a challenge and can cost a lot in electrical bills. AWS' data centers use evaporative cooling with recycled cooling water and special AWS Graviton2 processors.
Graviton2 processors are specially made for servers and are 3.5 times more efficient in servers compared to an average processor. They are also faster and more cost efficient in general.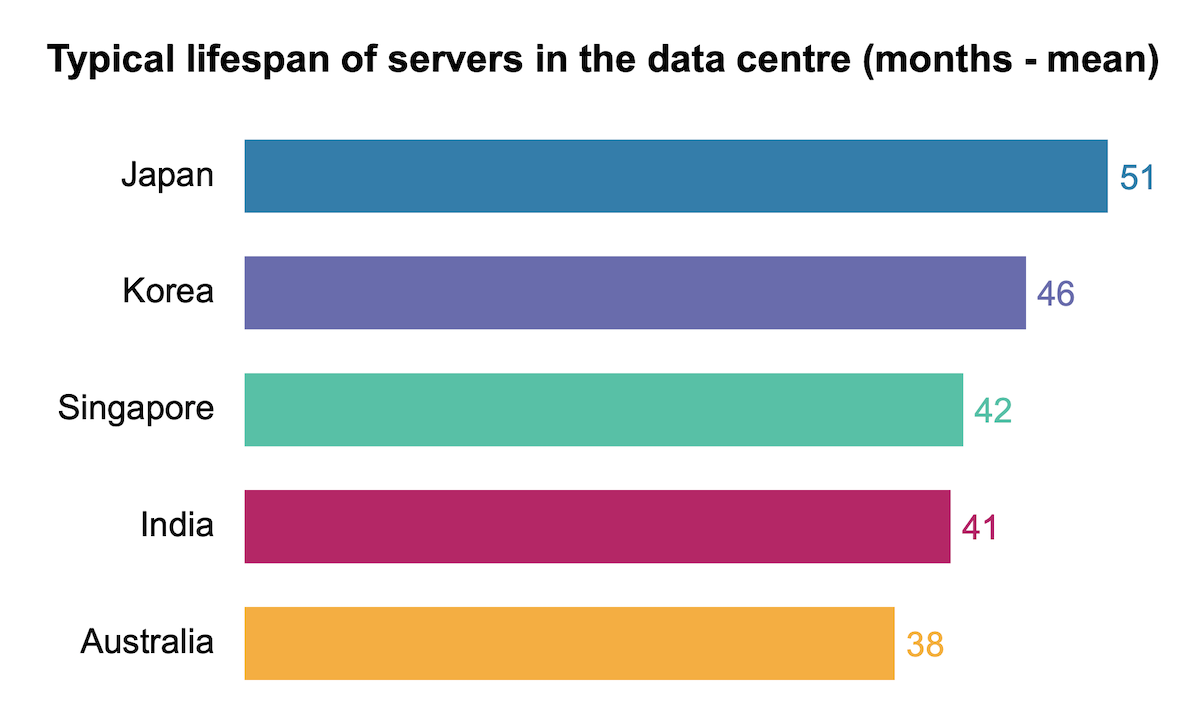 Longevity is another concern, as some APAC corporations (especially older ones) are using inefficient servers with short lifespans that need repairing and replacing. The cloud doesn't come with this problem as the servers they use are very new and are maintained often.
When it comes to cost, the cloud is also more appealing for new companies, as you don't need to invest a large amount of capital to build data centers. There are no upfront costs for hardware or infrastructure, so going green might be the easiest way to go for new companies.
Amazon is also investing in companies like CarbonCure which is currently making technology that turns carbon dioxide into concrete to reduce the carbon footprint. But why is Amazon doing so much in regard to the environment?
In 2019, Amazon and Global Optimism announced The Climate Pledge, which sets out to do what the Paris Agreement plans to do but 10 years earlier. This means having net zero carbon by 2040. They claim to already be on the path to 100% renewable energy by 2025.
Why go green?
Apart from being a good idea for the future of human civilisation, going green can have monetary benefits too. 451 Research states that all the countries they studied have government incentives, local initiatives, and corporate alliances. These incentives can be in the form of tax breaks or contracts that benefit the ones who go green.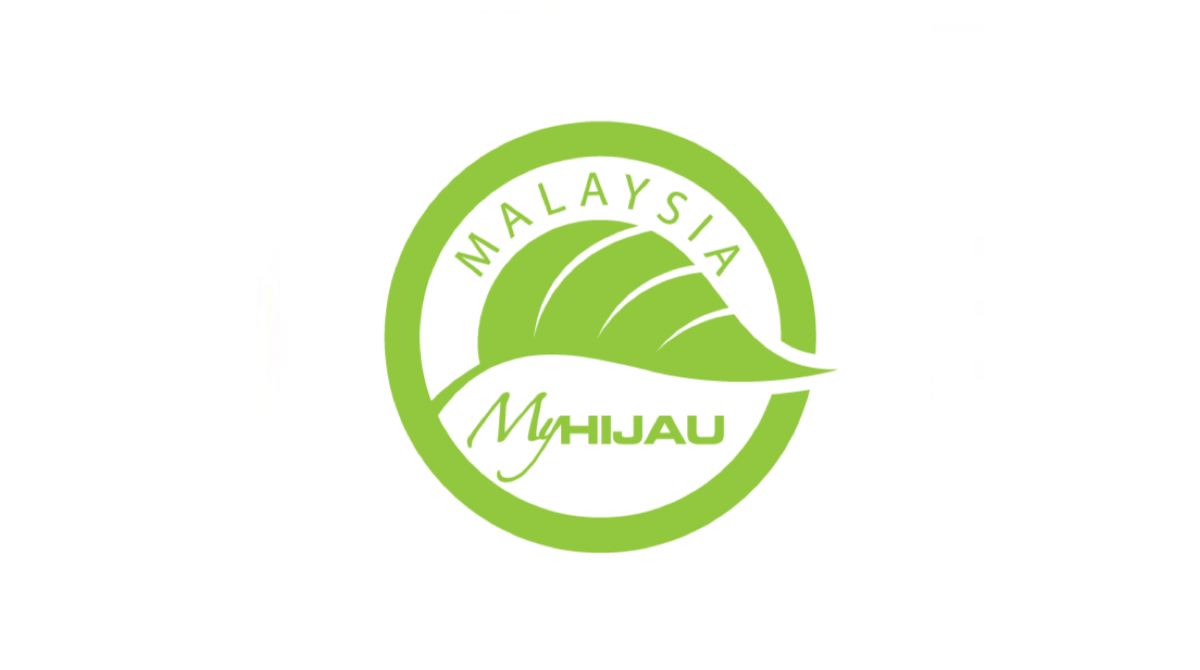 Malaysia actually has a government initiative called MyHijau that promotes the sourcing and purchasing of green products and services in Malaysia. In their website, you can see the current green incentives we have, including Green Investment Tax Allowances (GITA) and Green Income Tax Exemption (GITE).
Utilizing green technology like cloud data centers and solar panels will not only make Malaysia a cleaner place, but will also advance our tech companies in terms of efficiency and growth.
Malaysia's Prime Minister has talked about a 'Cloud First' strategy and is targeting to migrate 80% of public data to hybrid cloud systems by the end of 2022. Cloud service providers (Microsoft, Google, Amazon and Telekom Malaysia Bhd) are also expected to invest between RM12 billion to RM15 billion in accordance with government's MyDigital initiative.
As local companies like Petronas and CIMB pledge to reduce their carbon footprint, and our government invests in the cloud, it seems like we're on our way to a greener and brighter future.
[ IMAGE SOURCE ]