MEASAT Global Berhad (MEASAT) has announced that its MEASAT-3 satellite will be retired soon. This comes after a major outage that occurred starting 21st June 2021.
According to MEASAT's statement, "Despite maintaining continuous telemetry and command control of MEASAT-3, further testing and recovery efforts found that the satellite could not re-enter service. The satellite will be de-orbited in the following weeks."
Last month, MEASAT has successfully migrated MEASAT-3's services to other MEASAT and third-party satellites that serve the region. The transponders were deactivated to prevent interference with other satellites. Besides MEASAT-3, the company also has MEASAT-3a and MEASAT-3b on the 91.5°E orbital slot.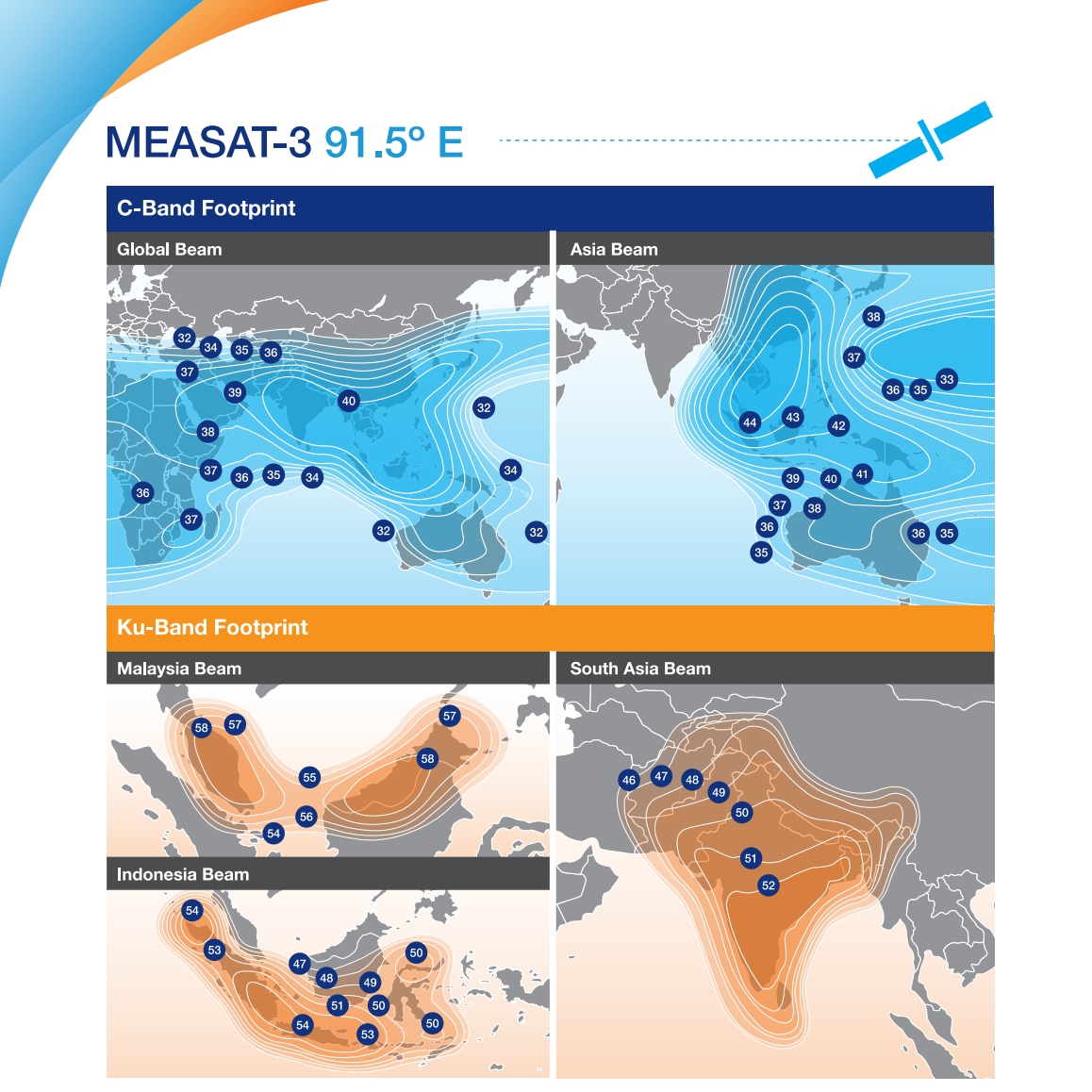 MEASAT-3 is a Boeing 601 satellite that was launched in December 2006. It is equipped with C-band and Ku-band transponders that cover over 100 countries across Asia, Eastern Europe, the Middle East, and Africa.
The 15-year-old satellite along with MEASAT-3a were meant to be replaced with an upcoming MEASAT-3d satellite which is currently scheduled to launch in early 2022. MEASAT-3d uses the Airbus Eurostar E3000 satellite and it is expected to provide in-orbit satellite redundancy on the 91.5°E hotslot. Besides offering Direct-to-Home TV services, the new satellite can offer broadband connectivity up to 100Mbps and deliver 4K and 8K video content distribution.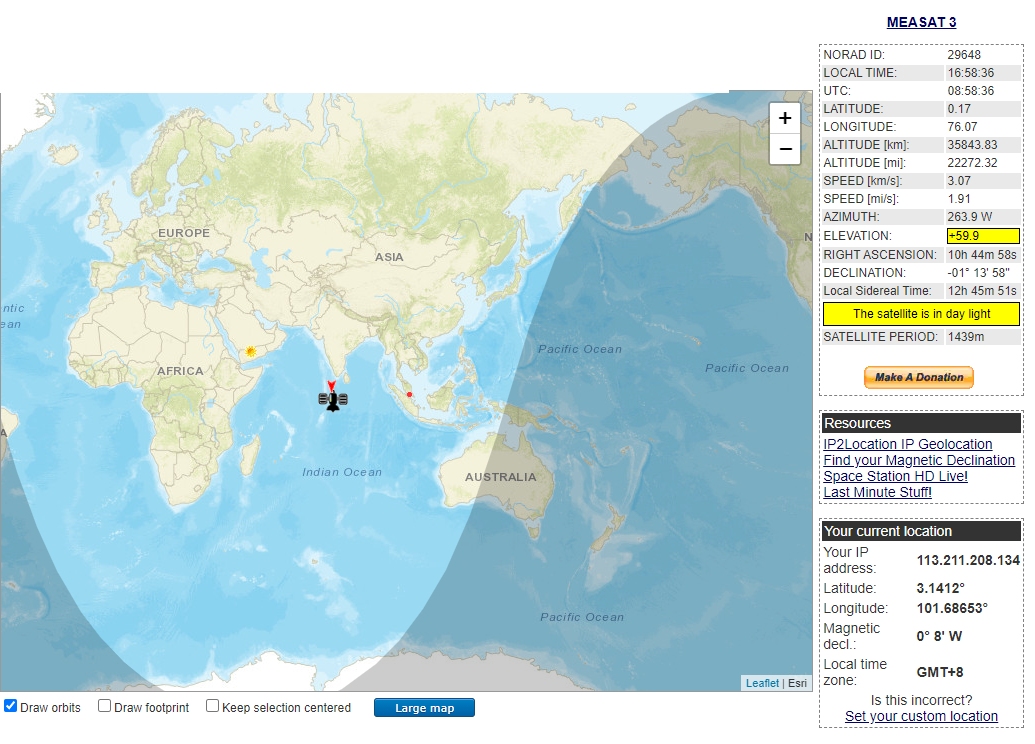 The MCMC had earlier revealed that the satellite connectivity issue was caused by a thruster failure. Initially, services were restored after using backup thrusters, however, the satellite continues drifting westward. In mid-July, MEASAT-3 had drifted from 91.5° to 84.52°. Today, a satellite tracker revealed that it has drifted further to 76.06°.