On Monday afternoon, Astro customers had experienced a problem with their Satellite TV service where a large number of its channels were not accessible. The issue was due to an issue with a MEASAT satellite which is responsible for the satellite TV broadcast.
The Malaysian Communications and Multimedia Commission (MCMC) has issued a statement today to confirm that the problem has been resolved yesterday morning. The interruption was caused by MEASAT-3, a Boeing BSS-601 satellite that was launched in 2006.
The MCMC revealed that the satellite had a position issue due to a technical problem. According to a report submitted by MEASAT, they had performed restoration works after the incident was reported and the satellite is now running on normal mode. The transponders were switched back on at 9.30am on 24th June and it took a couple of hours for full service to be restored.
The statement added that the root cause of the problem has yet to be identified but preliminary investigation revealed that there is a thruster failure. Backup thrusters were used to control the satellite without causing a significant impact on the operations and the lifespan of the satellite.
Besides Astro's Direct-to-Home TV service, the MEASAT-3 issue had also interrupted video broadband distribution, mobile and VSAT services. It is estimated that 14,000 users were affected by the incident.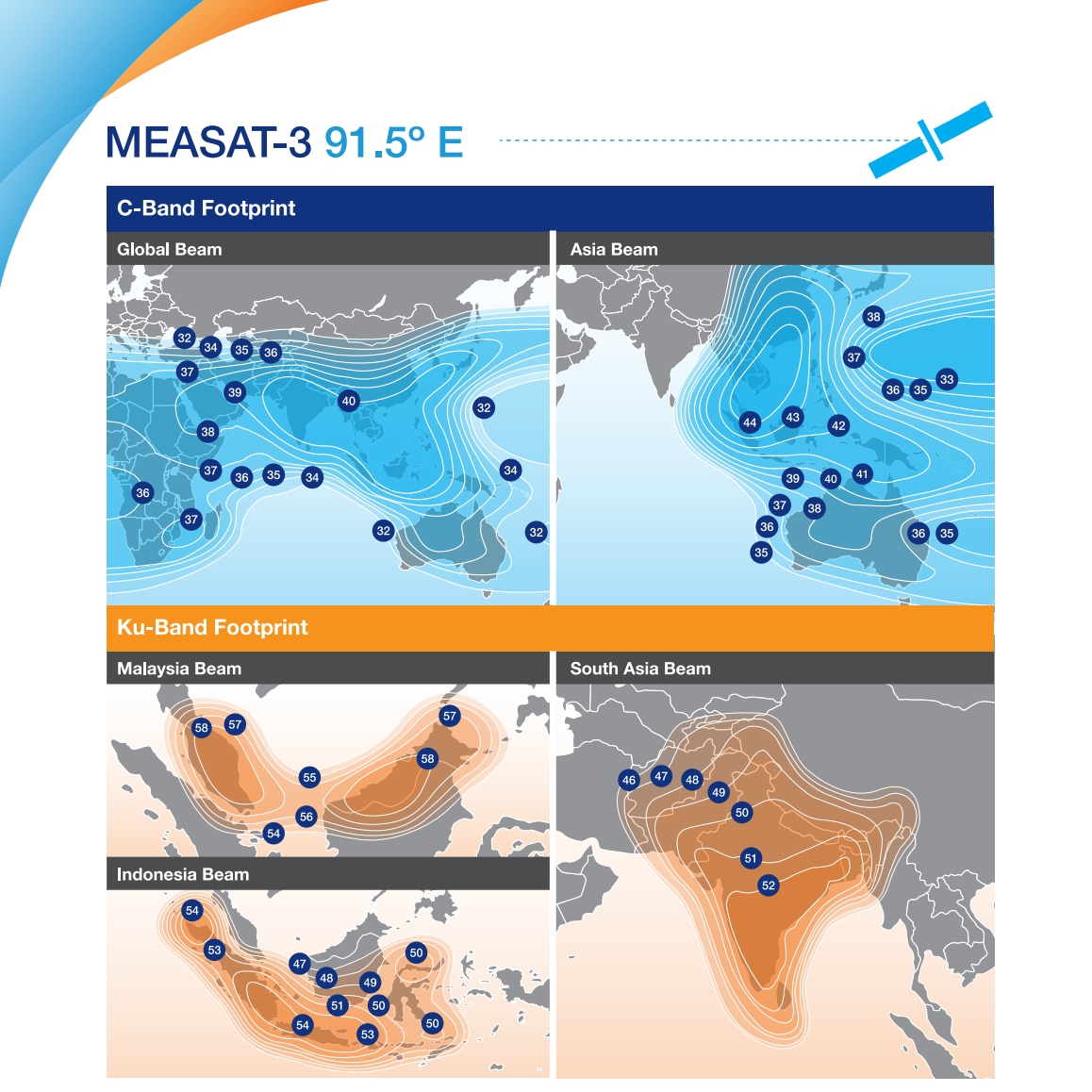 ConnectMe which provides satellite broadband service had informed us that only a limited number of customers were affected. The majority of its users are still able to get connected as it uses multiple satellites to serve the market.
MEASAT operates a network of satellites which also include MEASAT-3a, MEASAT-3b, MEASAT-5 and AFRICASAT-1a. They are planning to launch MEASAT-3d next year which uses Airbus' Eurostar E3000 satellite. The new satellite is capable of providing faster broadband connectivity up to 100Mbps. It will also support 4K and 8K video distribution and support growth requirements for 4G and 5G mobile networks.
[ SOURCE, IMAGE SOURCE ]
Related reading