Instagram might just be just another social media app to most of us, but there have been several reports of the app being utilised by child predators online. This is why Instagram has announced some new changes that can make it a safer place to use for younger users.
"We want them to easily make new friends and keep up with their family, but we don't want them to deal with unwanted DMs or comments from strangers," said Instagram.
The three changes that Instagram is introducing include defaulting young users into private accounts, making it harder for "potentially suspicious accounts" to find young people, and limiting the options advertisers have to reach young people with ads. The app notes that they wanted to "strike the right balance of giving young people all the things they love about Instagram while also keeping them safe".
Defaulting younger users into private accounts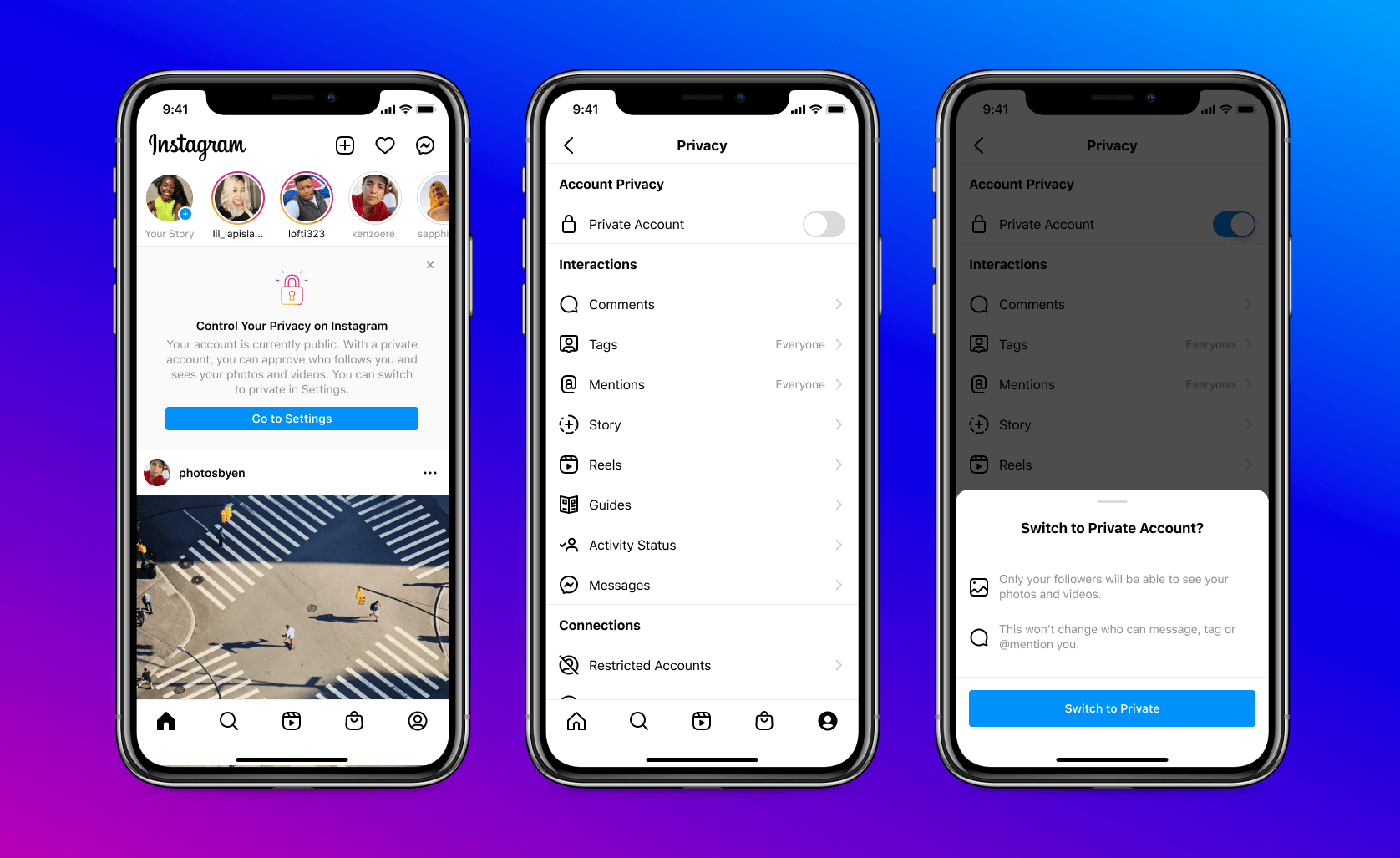 Starting this week, everyone who is under 16 years old (or under 18 in certain countries) will be defaulted into a private account when they join Instagram. For young users who already have a public account on Instagram, they will be shown a notification explaining the benefits of a private account and how to change their privacy settings.
"Wherever we can, we want to stop young people from hearing from adults they don't know, or that they don't want to hear from. We believe private accounts are the best way to prevent this from happening," explained Instagram.
According to the social media platform, eight out of ten young people during a recent study accepted default private settings for their accounts. They also appreciated "a more private" Instagram experience.
Instagram requires users to at least be 13 years of age to have their own account (it could be higher based on some jurisdictions). But as David Kleeman, Senior Vice President at Global Trends points out, defaults accounts on private for under 16s can help young users develop "comfort, confidence and capability as digital citizens".
Making it harder for "potentially suspicious accounts" to find young people
So it's not just giving younger users the option to "limit" their reach on Instagram to help keep them safe. The app has also decided to limit accounts with "potentially suspicious behaviour".
"Encouraging young people to have private accounts is a big step in the right direction when it comes to stopping unwanted contact from adults. But we're going even further to make young people's accounts difficult to find for certain adults," said Instagram.
The platform developed "new technology" to find accounts that show "potentially suspicious behaviour" and stop those accounts from interacting with young people's accounts. The "suspicious behaviour" include having recently been blocked or reported by a young person.
They will be rolling out the changes in the US, Australia, France, the UK and Japan before expanding to more countries soon. With the change, young people's accounts won't show up on the Explore page, Reels, or suggested accounts of a suspicious user. They won't even be able to find the accounts by usernames of the younger users or read comments from them.
Limiting advertisers' options
Starting in a few weeks, Instagram will only allow advertisers to target ads to people under 18 (or older in certain countries) based on their age, gender and location. Other targeting options like those based on interests or activity on other apps and sites will no longer be available to advertisers for ads meant for children.
"… We've heard from youth advocates that young people may not be well equipped to make (purchasing) decisions. We agree with them, which is why we're taking a more precautionary approach in how advertisers can reach young people with ads," continued Instagram.
However, once the user turns 18, Instagram will notify the user about more targeting options. The changes will be applied globally, on Instagram, Facebook and Messenger.
Instagram has also recently launched a new Security Checkup feature. If you've been hacked, the tool will help you check your login activity, review your profile information, and update your recovery contact info.