Astro has today officially launched their new Astro Ultra Plug & Play Box. This is their satellite dish-less Astro box, which lets users install it themselves and stream content using just an internet connection.
The Ultra Plug & Play Box will come as Astro looks to improve the user experience. It comes with instructions for the user to install by themselves, and also a QR code on the box to access an instructional video if you need one. Using the Ultra Plug & Play Box also means that there won't be any need to have someone come in to install and wire up a satellite dish into your living room. Another benefit of using the Astro Plug & Play Box is that there won't be any disruption once it starts raining.
"The Ultra Plug & Play Box was designed based on customers' feedback for a product that is easy to install and offers a continuous viewing experience without weather interruption. As the box is connected to the internet, and not the satellite, this will eliminate rain fade issues.

The new box comes with simple video instructions to enable customers to self-install their box at their convenience. Earlier we ran an in-market trial for the new box and 87% of our customers were satisfied with the self-installation process of the Ultra Plug & Play Box as they were able to install the box in simple steps," – Azlin Arshad, Commercial Director of Astro
Astro's Ultra Plug & Play Box will still have the Astro SIM Card needed to use the service, and if you sign up for it they will deliver it to your house. While waiting for it to be delivered though, you'd be able to access Astro GO via the app or a web browser anyway. And besides, because you're the one in charge of actually setting up the Ultra Plug & Play Box, nothing's stopping you from just using Astro GO indefinitely even after you receive it.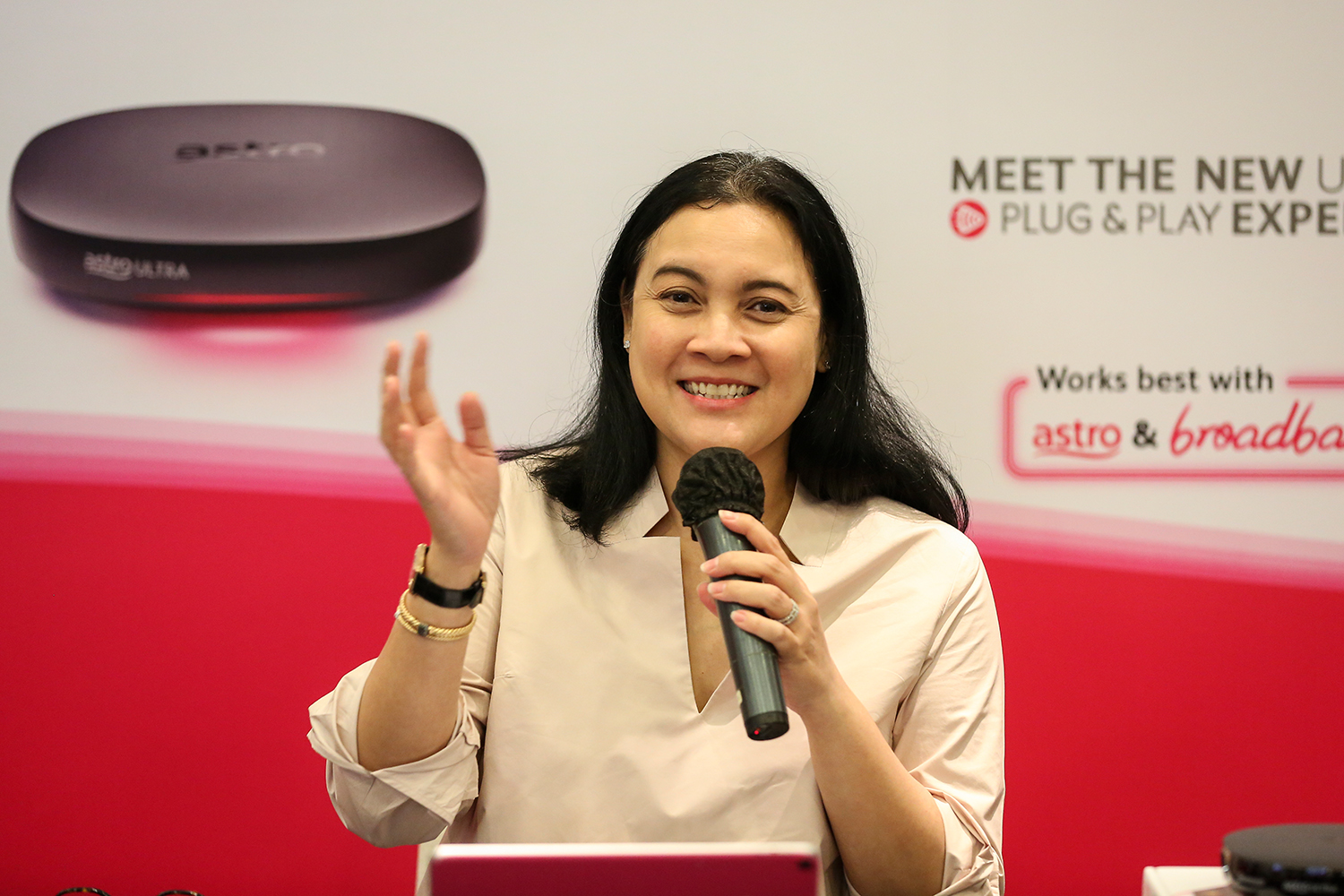 If you prefer to keep your Astro and internet separate, you'll be charged an activation fee of RM49 if your monthly subscription totals less than RM100. But if you already have a monthly subscription of over RM100, switching to the Astro Ultra Plug & Play Box will be free of charge. Existing customers looking to add Astro Multiroom support will also have to fork out an additional RM99. New customers on the other hand will have to pay an activation fee of RM39 if your monthly subscription totals over RM100, or an activation fee of RM59 if your monthly subscription is less than RM100.
It's worth pointing out that the minimum internet speed required for 4K UHD streaming via the new Ultra Plug & Play Box is 30Mbps, while HD streaming requires at least 10Mbps although in any case Astro does recommend 100Mbps and above. Now Astro does recommend using the Ultra Plug & Play Box together with their Astro Broadband bundles. This gives the user the convenience of an all-in-one bill as well as no activation fee for switching to the Ultra Plug & Play Box for all Astro Broadband users subscribed to any Astro package.
However, one issue of note is that the Ultra Plug & Play Box will lack a few channels that you may typically find on a standard Astro box. If you're using the Ultra Plug & Play Box with Astro Broadband, you won't be able to access just one channel: NHK World. But if you switch to the new box and use a different ISP, you'll lose access to 13 channels even if you were already subscribed to them. The issue seems to boil down to contractual rights between Astro and these broadcasters. The affected channels are: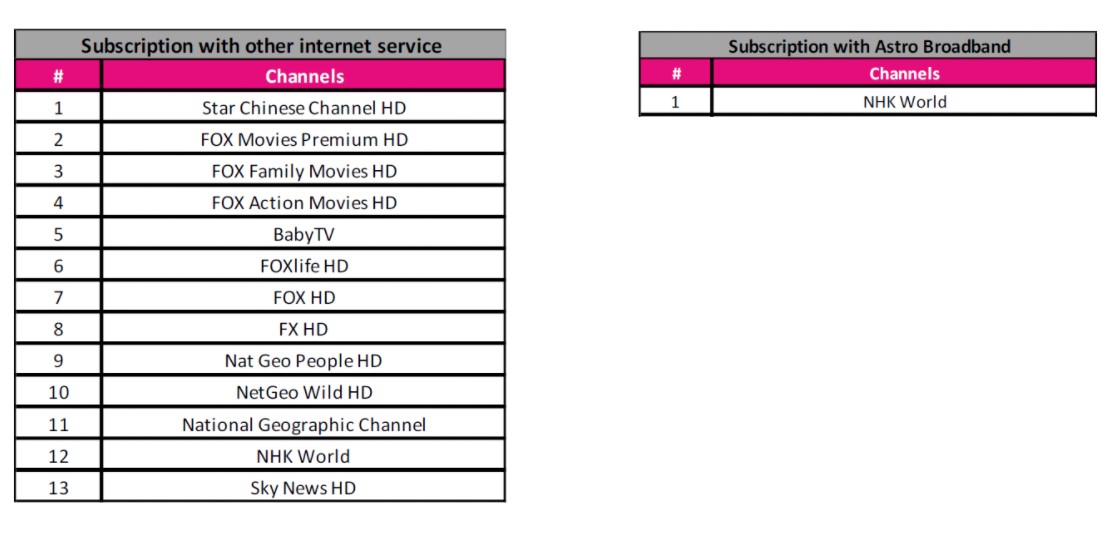 Astro's own support page for the Ultra Plug & Play Box notes that if you still want to access these channels, they recommend that you stick to the usual Ultra Box with a satellite dish. Furthermore, you can still get internet streaming via the Ultra Box in a new feature that Astro calls Continuous Viewing. This lets you switch from live satellite TV to IPTV streaming, and comes after issues with their aging MEASAT-3 satellite that disrupted Astro services. Doing so gets users a more reliable experience when trying to watch Astro content.
For more info about the new Astro Ultra Plug & Play Box, you can find Astro's full FAQs on their website.