Thanks to a new Google Chrome update for iOS devices , you can now toggle a function where you'd need to biometrically authenticate your identity to access incognito tabs.
The privacy feature can be enabled under "Settings > Privacy > Lock Incognito tabs". When you leave and re-enter the Google Chrome app, the incognito tabs will be blurred until you are able to verify your identity either through FaceID, TouchID, or a passcode. This feature certainly comes in handy if someone else gets access to your iOS device as they wouldn't be able to unlock incognito tabs on their own.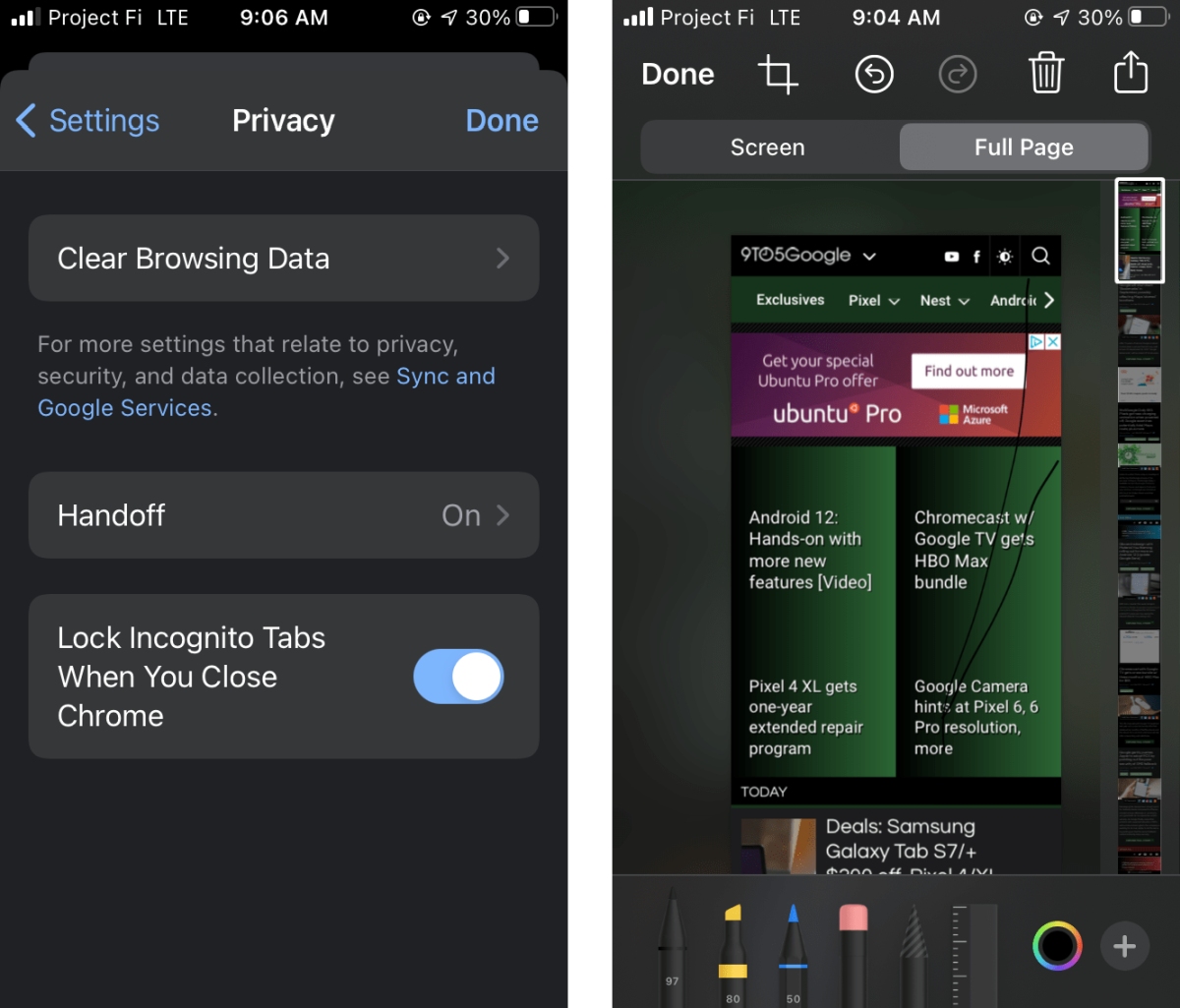 Another update Apple users can look forward to is that they can now take full screenshots of a whole web page. Upon taking the initial screenshot, simply search for the "Full page" option above the screenshot editor.
Chrome will now ask users for confirmation before they proceed to close all tabs from the Tab Switcher. They may also share, bookmark and add singular tabs to their reading list from the Tab Switcher by pressing and holding a desired tab.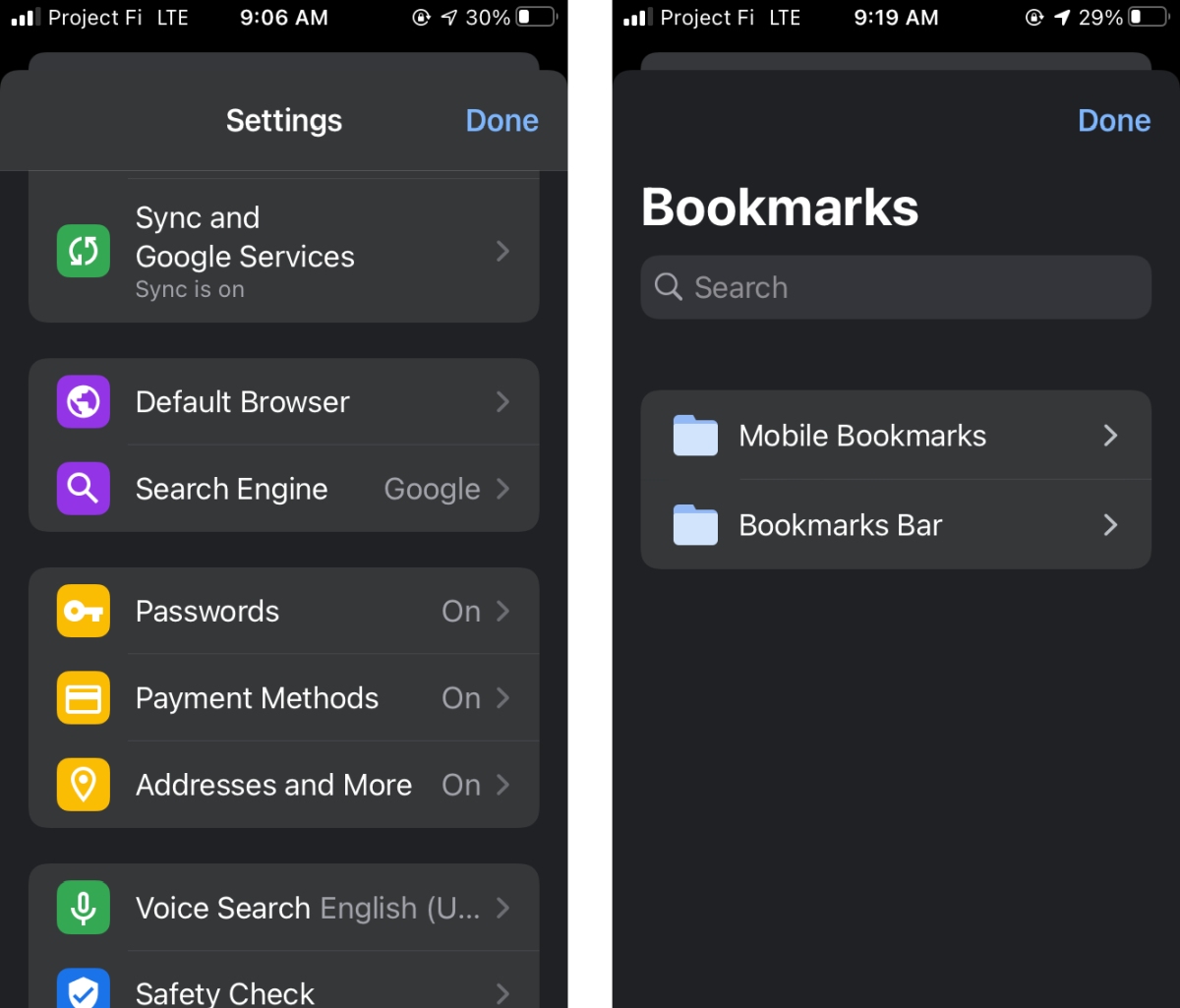 Furthermore, the Settings, Bookmarks and History tabs are also slightly altered, in addition to a new Discover tab that helps users explore their interests easier.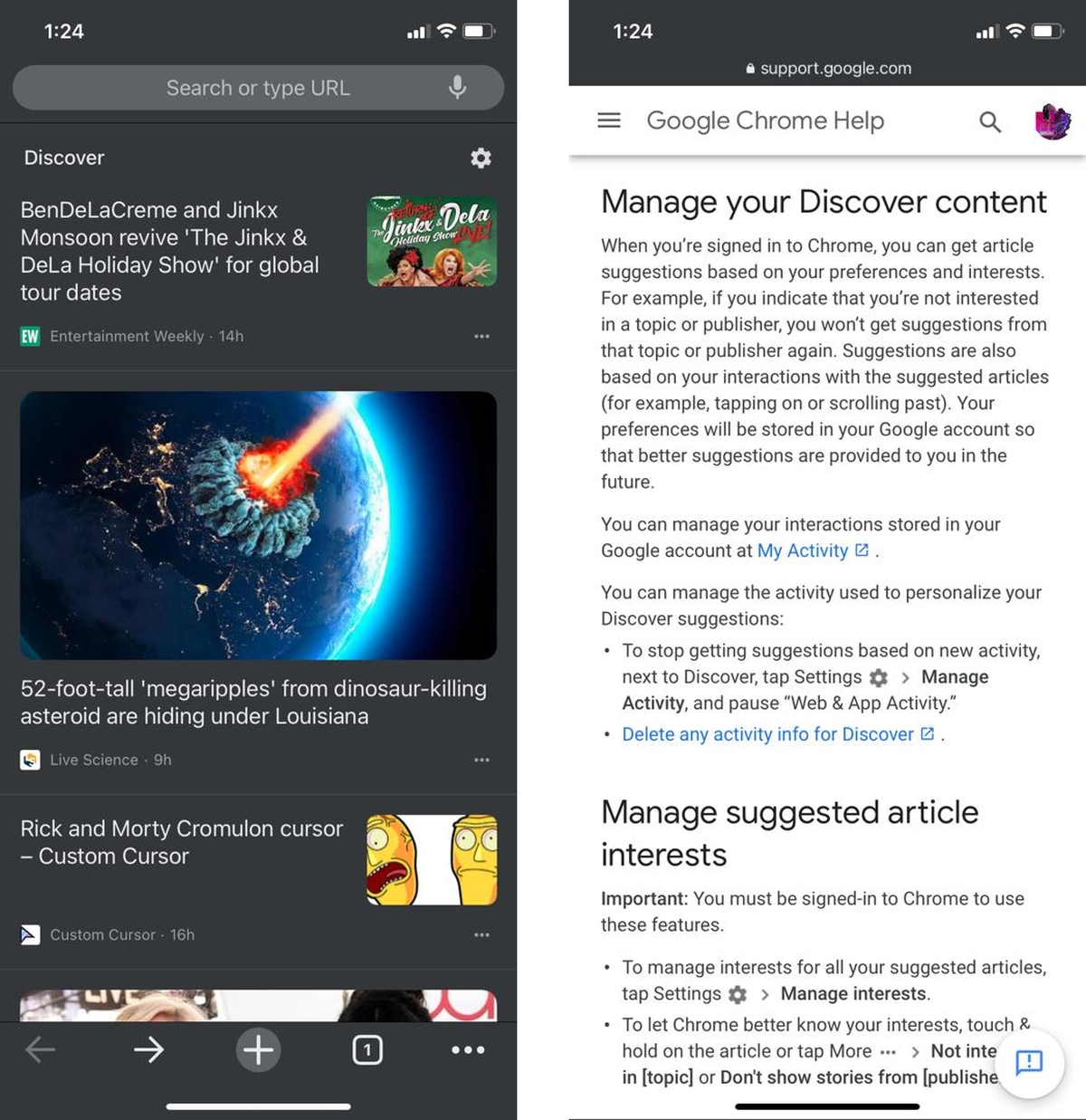 While the Chrome 92 updated app is already available to download, most of the newer features are still not live yet for some users, as they are most likely being rolled out via a separate server-side update.
Related reading