The upcoming Samsung Galaxy Watch 4 will mark a radical shift away from Tizen OS for Samsung's wearables. Now, it's said that another major change comes in the form of a new Exynos W920 chip powering the smartwatch.
Samsung has previously used the Exynos 9110 system-on-chip for their Galaxy Watch series of wearables since its debut in 2018. While it wasn't the most powerful piece of silicon in the world, compared to the Snapdragon Wear 3100—built on an ancient 28nm process—often found on competitors, the Exynos 9110 was considered pretty decent.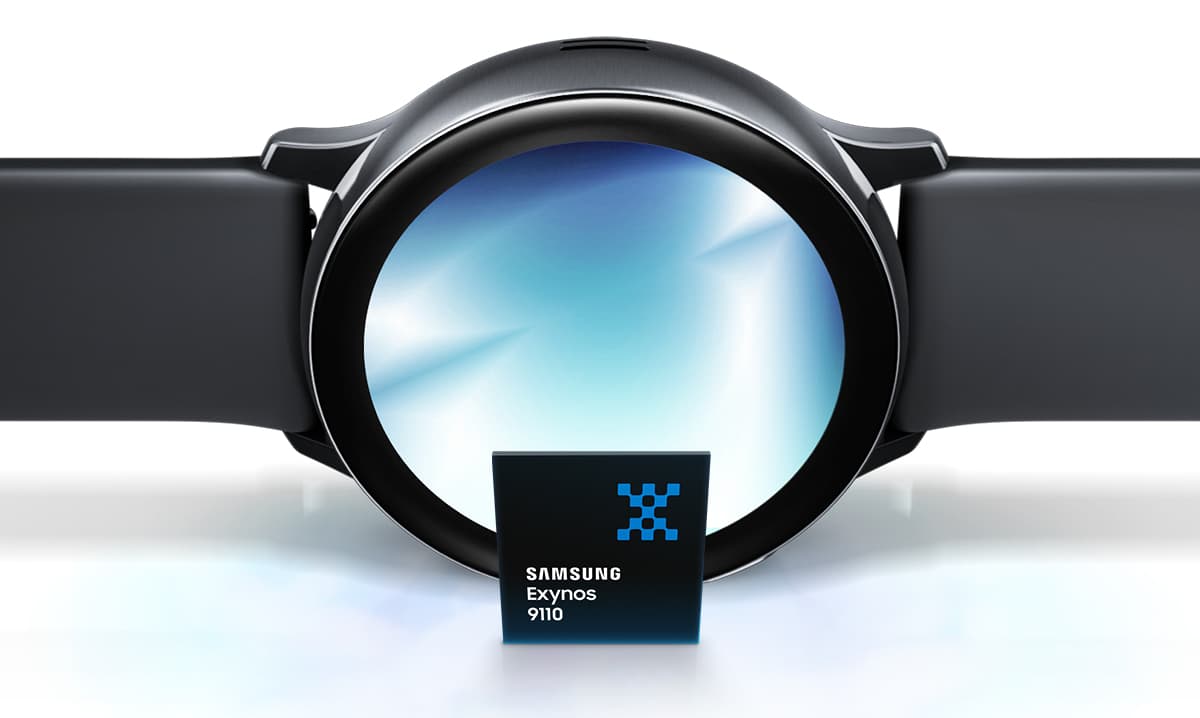 Which is why the Exynos W920 could be such a big deal. Reports by Sam Mobile indicate a 1.25x improvement in processing time compared to the Exynos 9100. Users can also expect graphics performance to improve by 8.8 times. It'll be paired with 1.5GB of RAM, an upgrade to the 1GB of memory found on the Galaxy Watch 3.
This combination should ensure that the Galaxy Watch 4 would have no issue making full use of the Wear operating system, co-developed by Google and Samsung. It'll have Samsung's own One UI Watch skin over it, but it's still an Android-powered smartwatch, meaning it can run apps off the Google Play Store.
Google's older WearOS was often found on weak hardware, while Samsung's Galaxy Watch series despite having great specs couldn't access the Google Play Store, limiting app support. As such, the Galaxy Watch 4 might just solve both problems Google and Samsung faced with their wearables in the past.
Leaked renders have already shown the rotating bezel design with two physical buttons on the right of the watch face. It's also alleged to come in three colourways: white, grey and black. And as mentioned earlier, it'll feature Samsung's new One UI Watch skin over Google's Wear operating system.
The Galaxy Watch 4 is widely expected to drop at the Samsung Galaxy Unpacked event, rumoured to be on the 11th of August. In the meantime, if you're on the lookout for a new smartwatch, it might be wise to wait till then.
[ SOURCE ]
Related reading