[ UPDATE 13/07/2021 12:30 ]: Khairy has confirmed that 204 IDCC PPV staff test positive for COVID-19. The PPC will reopen tomorrow with a new team.
===

The COVID-19 immunisation task force has announced a temporary closure of its Ideal Convention Centre (IDCC) PPV in Shah Alam for one day on 13th July 2021. This comes after COVID-19 positive cases were detected among the staff at the vaccination centre.
Khairy said 204 out of 453 workers at the PPV were tested positive. The IDCC PPV will reopen tomorrow and it will be manned by a new team.
According to the statement, the decision to close the centre was made after it received the test results yesterday evening and they will conduct sanitisation works at the centre. For those who have their appointments today at IDCC Shah Alam, your vaccination session will be rescheduled. According to the JKJAV, they have sent out the new appointments via MySejahtera and SMS.
Tarikh baru bagi yang mempunyai janji temu di IDCC hari ini telah diberikan. Sila semak MySejahtera atau SMS anda.

— Vaksin COVID-19 🇲🇾 (@JKJAVMY) July 13, 2021
As a safety precaution, the CITF has urged those who have attended their vaccination session at IDCC between 29th June to 12th July to conduct a self-assessment on their health condition. If you're experiencing symptoms, you are urged to go for a swab test.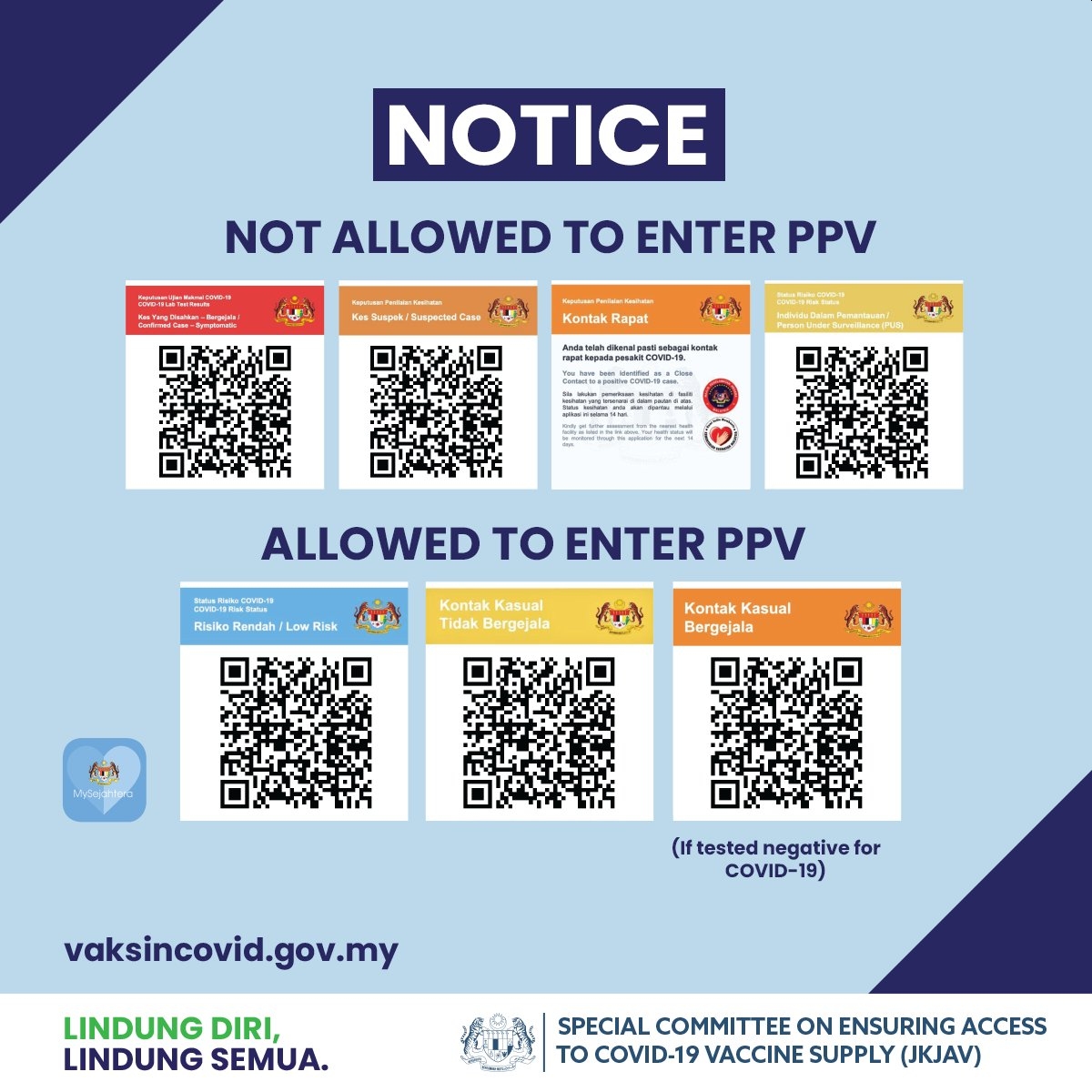 Take note that only individuals that have a MySejahtera status of low-risk, casual contact with no symptoms and casual contact with symptoms (but tested negative) are allowed to enter the vaccination centre. If you're a high-risk individual, you are not allowed to enter and your appointment will be rescheduled.
[ SOURCE ]
Related reading