After a two-week auction, Red Hong Yi has sold her first-ever non-fungible token (NFT) for 36.3 ETH, which is currently valued at more than RM325,000. This is probably the most expensive NFT sold by a Malaysian artist.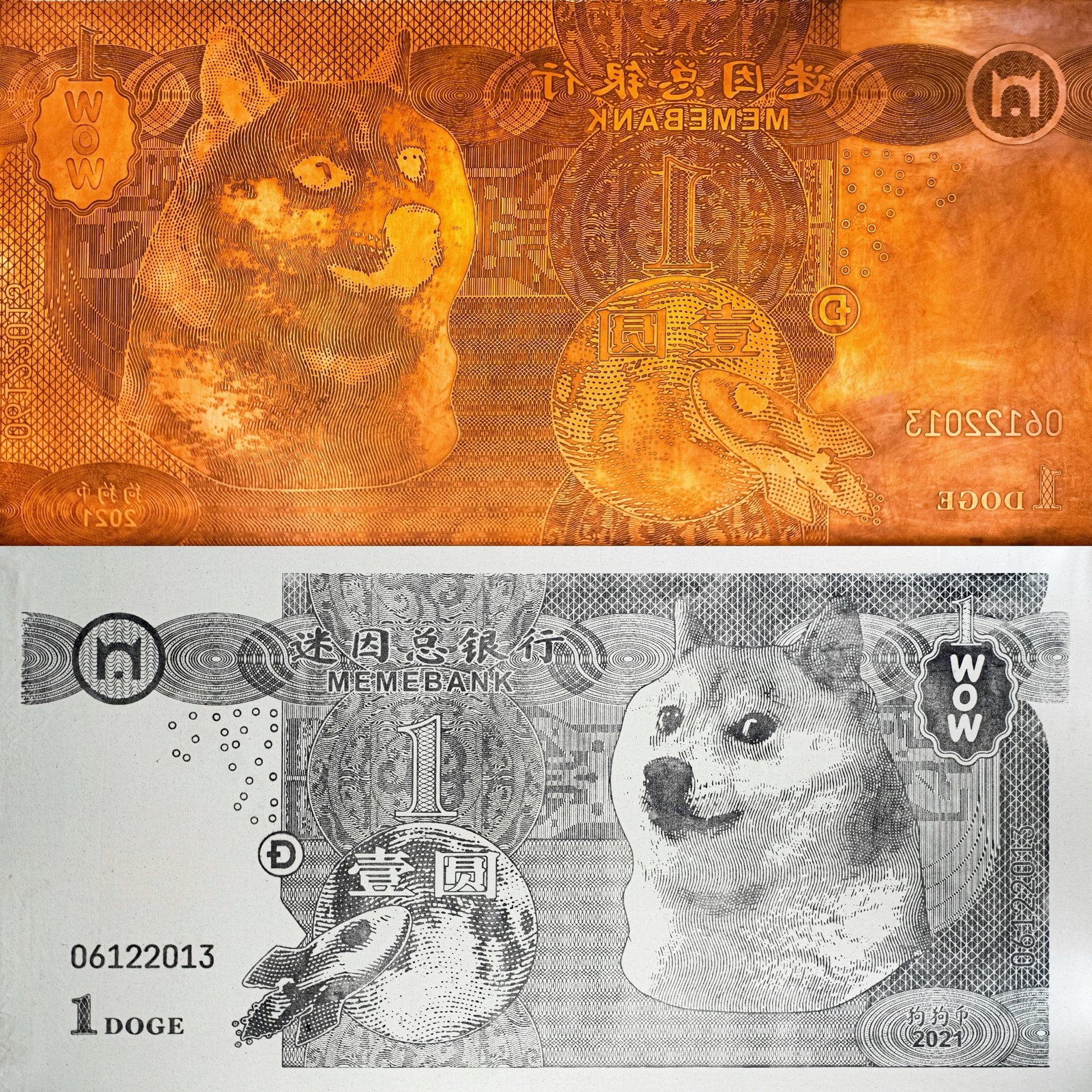 "Doge to the Moon" is her first artwork in a series called "Memebank" involving spoofing and redesigning banknotes from different countries. This particular piece is based off the Chinese Yuan featuring the popular Doge meme.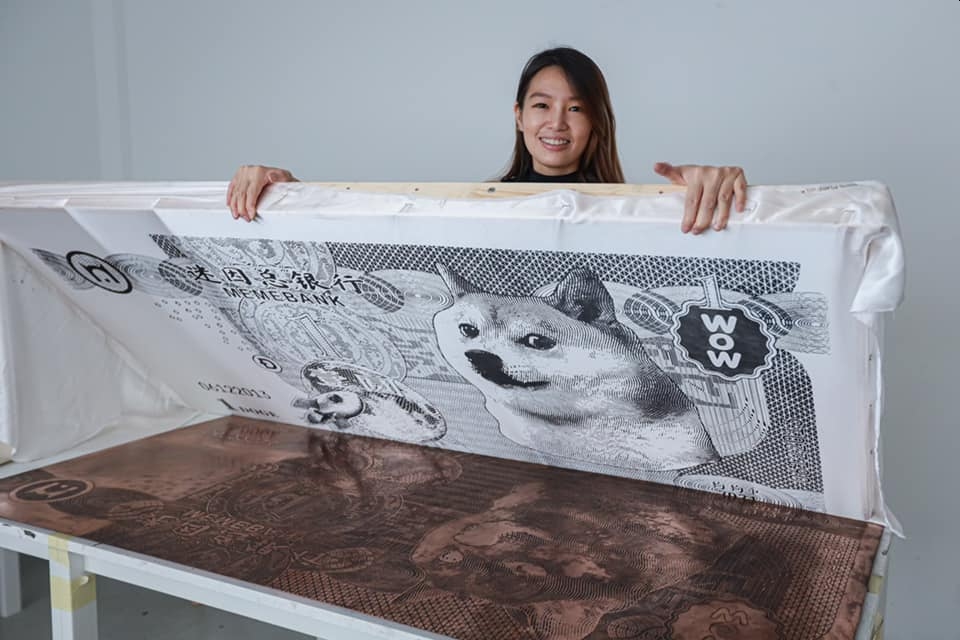 The winner of the NFT bid will get the copper plate and a silk print. She has asked the successful bidder to contact her by email for further delivery arrangements. While anyone can duplicate the artwork in various formats, only the owner of the NFT can claim ownership and it is recorded on the blockchain.
Red has recently clarified that whoever owns the plate can print as many "Doge to the Moon" copies as they want. In fact, she encourages them to do so as they will be emphasising her critique of central banks and fiat money as paper money can always be printed.
She said a portion of the proceeds will go to MERCY Malaysia to support the COVID-19 relief fund, and a portion will also go into social and art projects to support the local community.
The copper plate measures 157.5cm x 75cm and has a thickness of 0.15cm. If you look closely, there are some interesting details including the Dogecoin logo and the serial number 06122013 which refers to 6th December 2013, the date dogecoin was created. If you want to find out how it's made, you can watch her video below:
Related reading