[ UPDATE 28/06/2021 12:00 ]: Red Hong Yi's first NFT 'Doge to the Moon' is up for bid. More details here.
===
Red Hong Yi, the Malaysian artist who's known for creating the artwork for the April 2021 edition cover of Time magazine, has announced that she's selling her first NFT collection today at 9pm in Malaysian time. Titled 'Memebank', spoofs banknotes from central banks of six different countries.
"My new artwork is inspired by the way paper money is made. I've tried to merge the physical and digital worlds for this artwork – the person who owns the NFT will also own the physical artwork!" wrote Red on her Facebook page.
An NFT—or a non-fungible token—is a unit of data stored on a digital ledger, called a blockchain, that certifies that a digital asset is unique and, well, non-fungible. NFTs can be used to represent things like photos, videos, and other digital files, but they are popularly used now to buy and sell digital artwork.
However, NFTs have become a topic of controversy as some artists have called them environmentally unethical. Artist Ashley Grace called NFTs an "ecological nightmare pyramid scheme" on Twitter.
A single Ethereum transaction's carbon footprint is 33.4kg of CO2. As most NFTs are part of the Ethereum blockchain, artist and programmer Memo Akten estimates that an average transaction for NFTs have a carbon footprint of about 48kg.
This means that one NFT transaction is likely to have a carbon footprint more than 14 times that of mailing an art print. And some artists avoid NFTs because they "do not feel a single transaction of art should have such a high carbon footprint".
As an artist who was known for creating such a powerful TIME magazine cover about climate change, Red addressed the concerns about how NFTs can affect the environment negatively. She added that there'll also be "an accompanying video that explains the project" soon.
"There's been a lot of debate about NFTs and I've done a lot of research about it. NFTs are a certificate of authenticity—they show proof of ownership in a way that traditional art can't. NFTs—or crypto—are replacing traditional systems in a more transparent, open and efficient way," she wrote.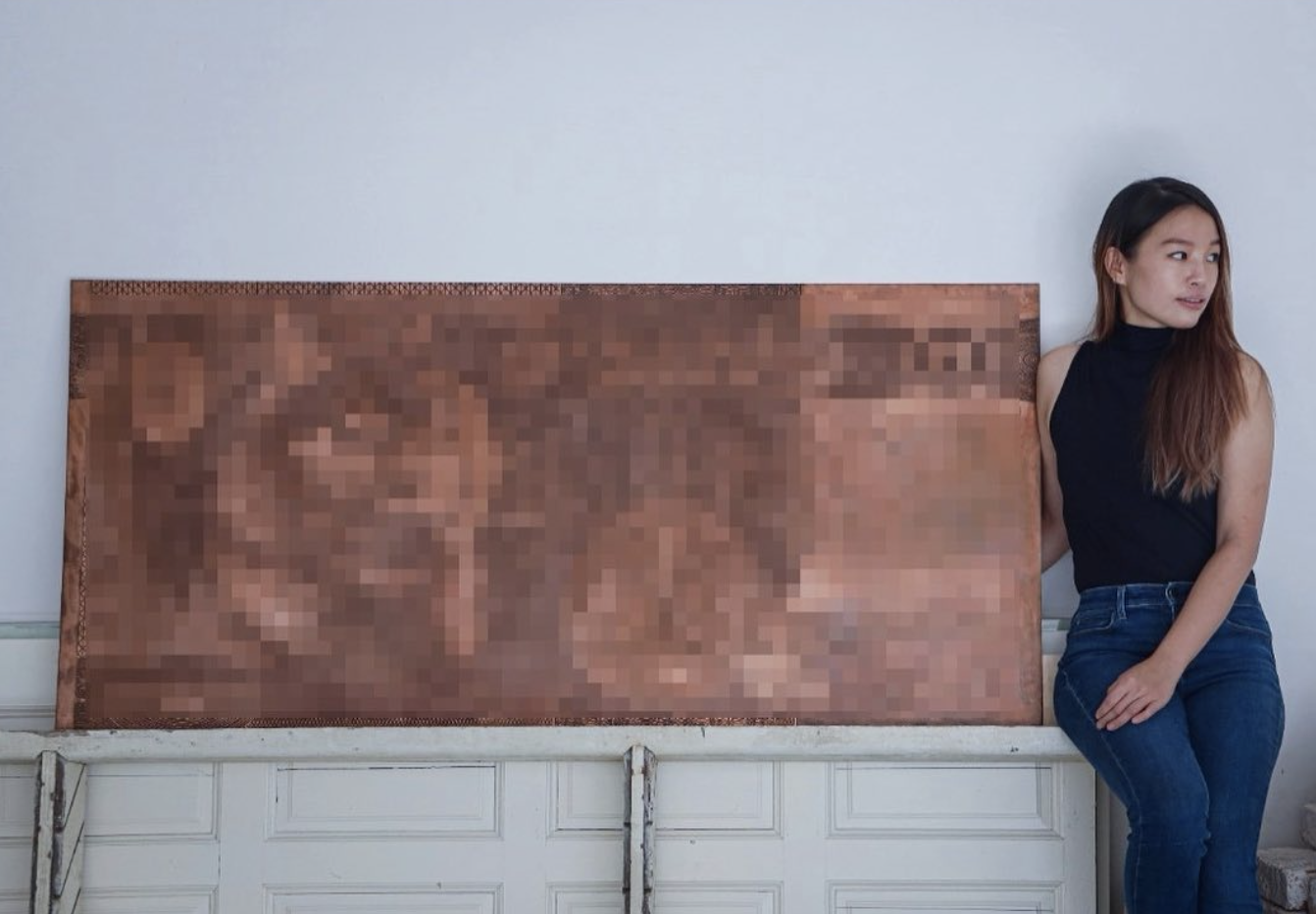 In another newer post, Red stated that "you can be both an environmentalist and a supporter of crypto". She will also only be "entertaining dialogues if you have thoughts on the transition to Proof of Stake (PoS)".
"I also have been getting invites to panels on crypto—I am not a specialist; please speak to a computer scientist about it! I am merely an artist who has been speaking to computer scientists to understand this technology better," she continued.
You can check out her Facebook page for more updated regarding her first NFT. 'Memebank' will be listed online tonight at 9pm Malaysia time, or 9am New York time.
[ SOURCE, IMAGE SOURCE ]
Related reading