The first-ever Crypto Art Week Malaysia (CAWA Malaysia) virtual gallery is set to run from 10th to 18th July, featuring works from local crypto-artists, organised courtesy of the Malaysia NFT Group together with art collective NFXT.io.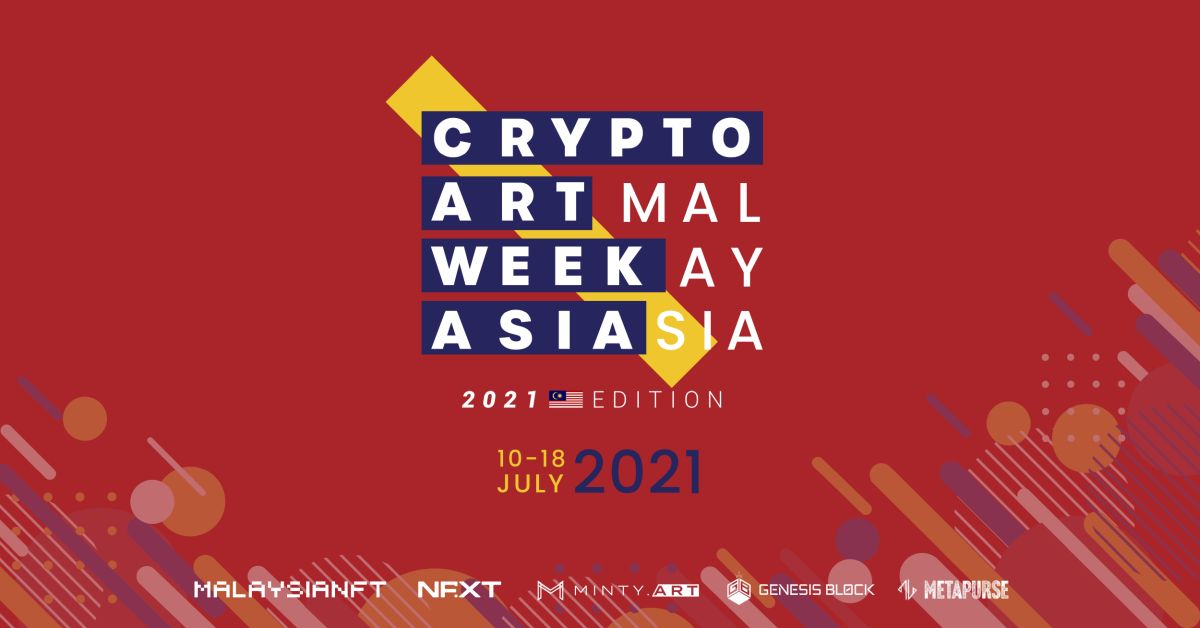 Malaysia NFT is a non-profit group of volunteers that aim to uplift the voices, works and provide visibility to the Malaysian NFT scene globally.
CAWA Malaysia is launched in conjunction with CryptoArt Week Asia (CAWA) happening from 9 to 16 July, is set to showcase works from 29 established as well as up-and-coming creators in Malaysian's crypto-art space. CAWA Malaysia intends to make the crypto-art and NFT sphere more accessible to Malaysian audiences.
Art enthusiasts will be able to check out the virtual exhibition at the Malaysia NFT gallery, a digital space curated to take the viewer through an exciting crypto art journey, whilst revolving around 3 main themes. All 29 of the artworks on display will be on sale at various prices.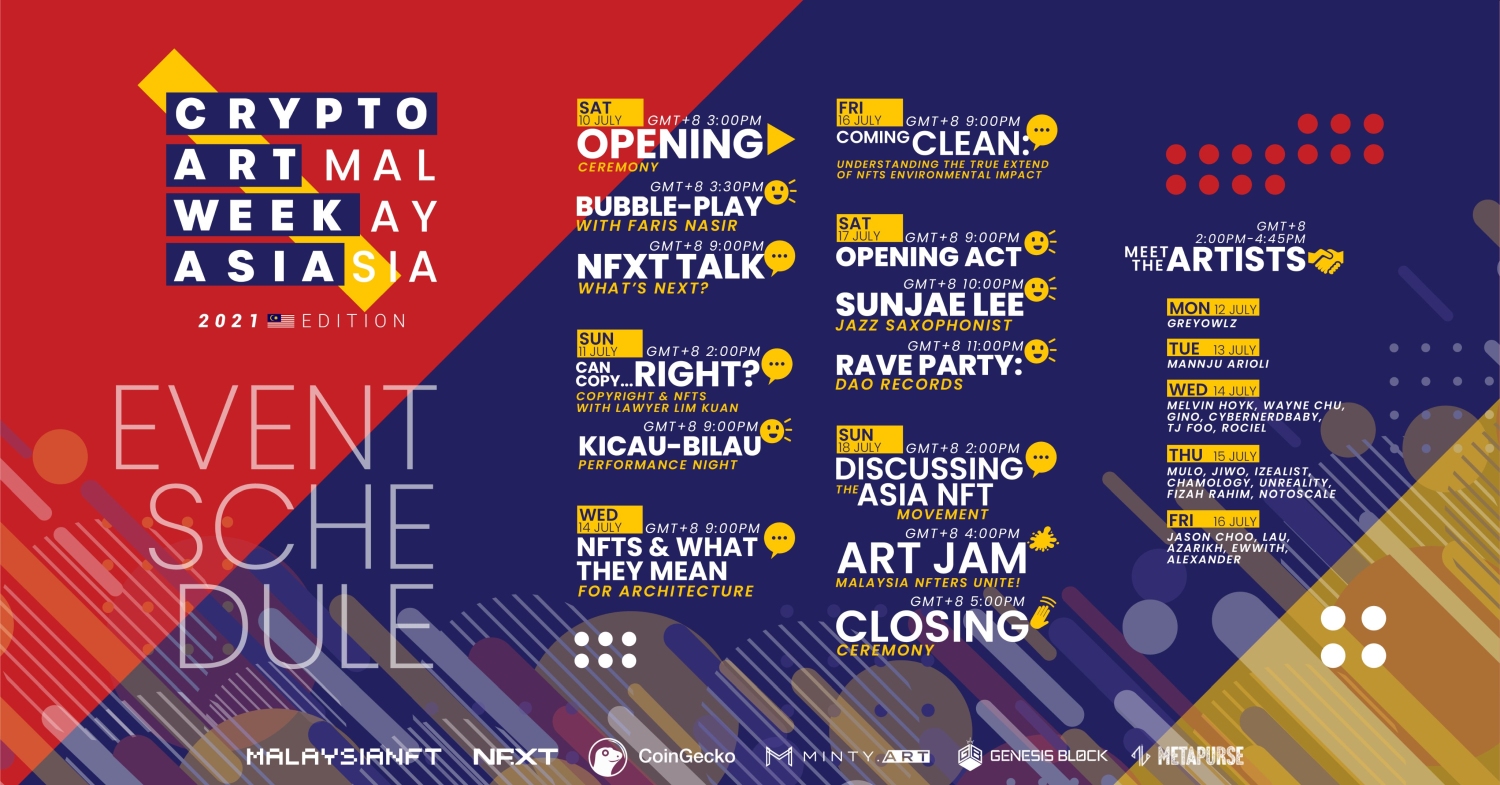 Aside from the exhibition, there will be bubble art and musical performances, meet-the-artist sessions, in addition to a gift shop as well as a virtual mamak. Visitors can also look forward to panel discussions, "rave parties" and giveaways to be held, too. CAWA Malaysia wishes that this virtual exhibition will become a yearly occurrence that celebrates Malaysian creativity, culture and talent in the digital art realm.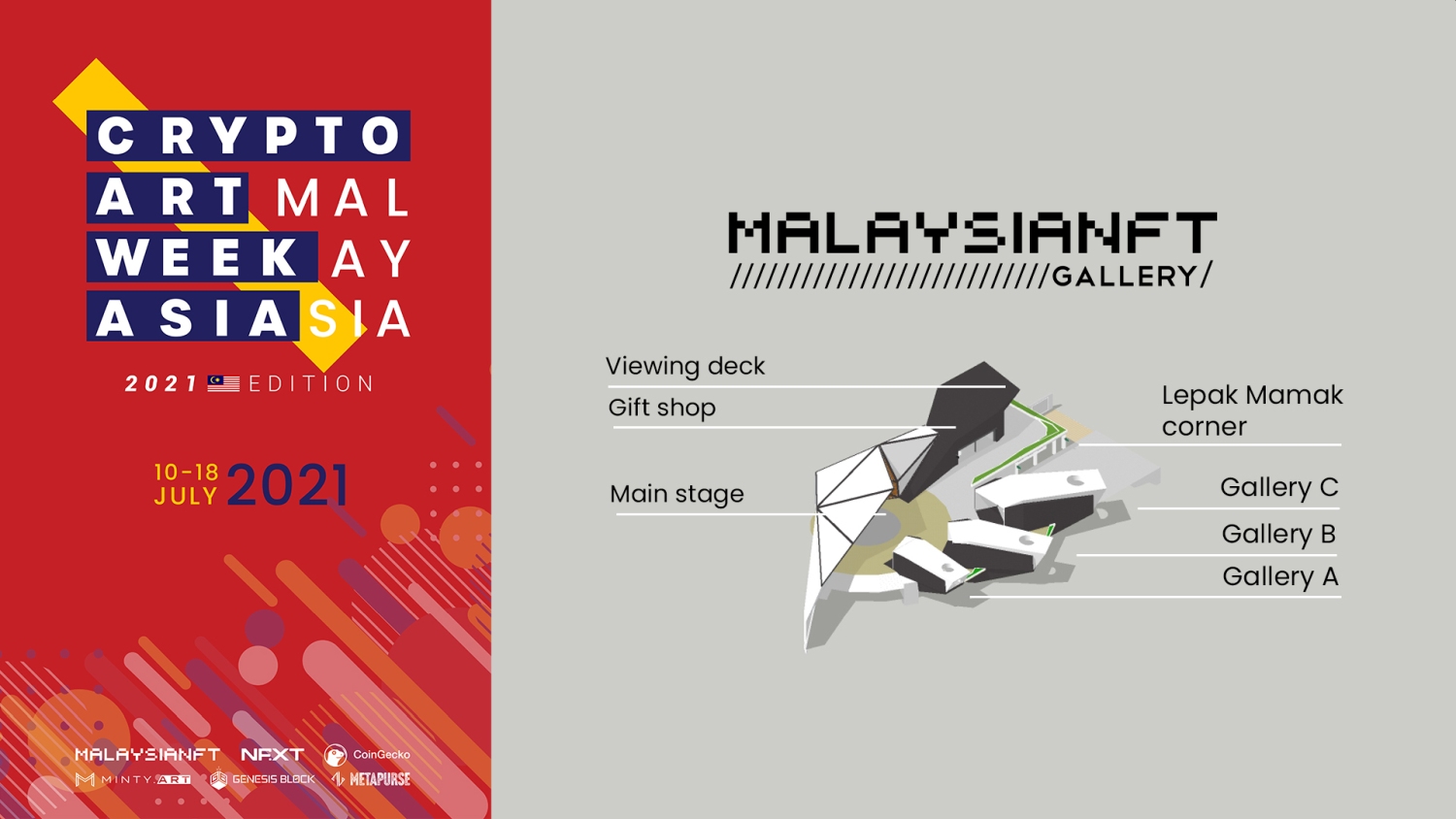 The link to the gallery is now open and you can follow Malaysia NFT's Instagram and Twitter pages for the latest updates.
What is an NFT?
An NFT stands for a non-fungible token, which is a digital token that is the only one of its kind. They are most often purchased or sold using cryptocurrency.
NFTs have unique identifying codes and can range from audio clips, tweets, video games, music, and of course, artwork. These digital assets may also represent tangible items as well.
Its uniqueness makes it practically untradeable and it's like having a one-of-a-kind trading card. This is unlike a Bitcoin trade (since it is inherently fungible), as you'd be receiving the same thing upon exchange.
The person who purchases an NFT artwork, for example, might choose to display it online or put it up wherever they see fit as the artwork generally does come with a license.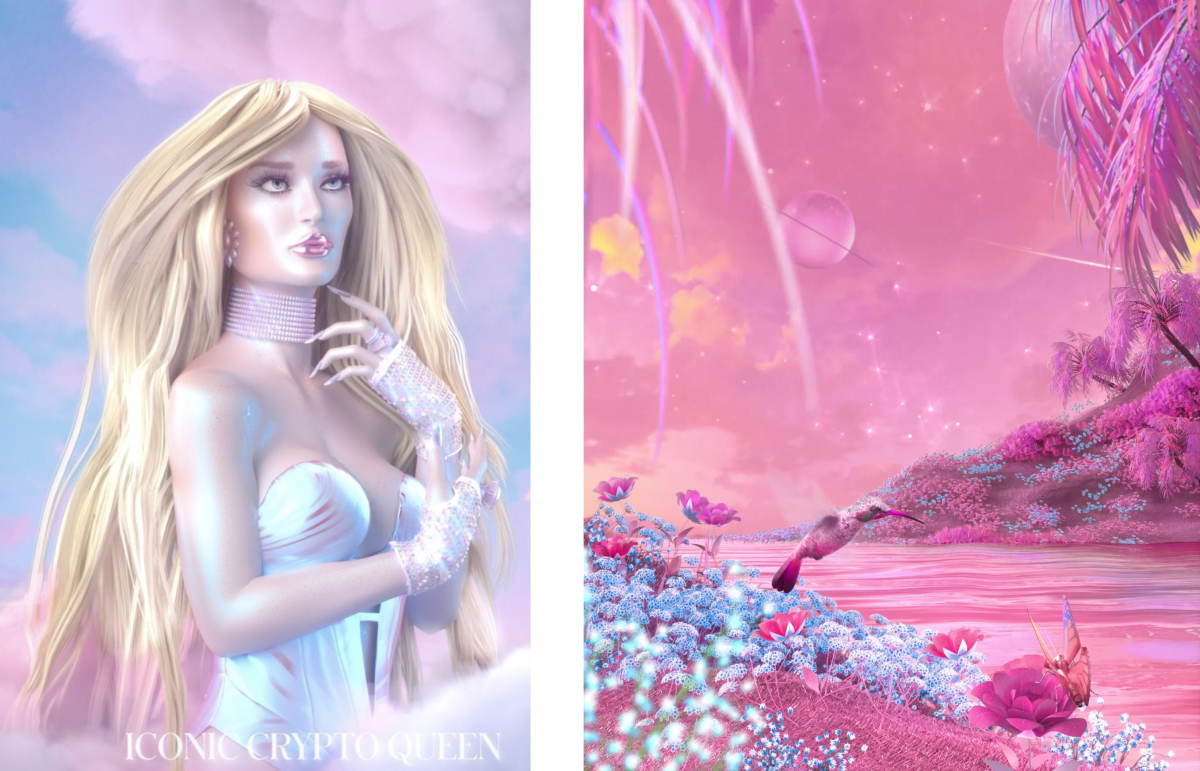 The real merit lies in being able to say that one is the owner of a certain piece, as the ownership is encoded within the NFT. So in other words, collectors are merely paying for ownership rights. It is worth mentioning that the artists retain intellectual and creative rights to their works.
The rise of NFTs have changed the way artists sell their art, and they can stand to make good profit too. The highest-selling digital art piece to date is titled "Everydays: The First 5000 Days" by an artist known as Beeple. The NFT sold for nearly USD 70 million (RM 293 million).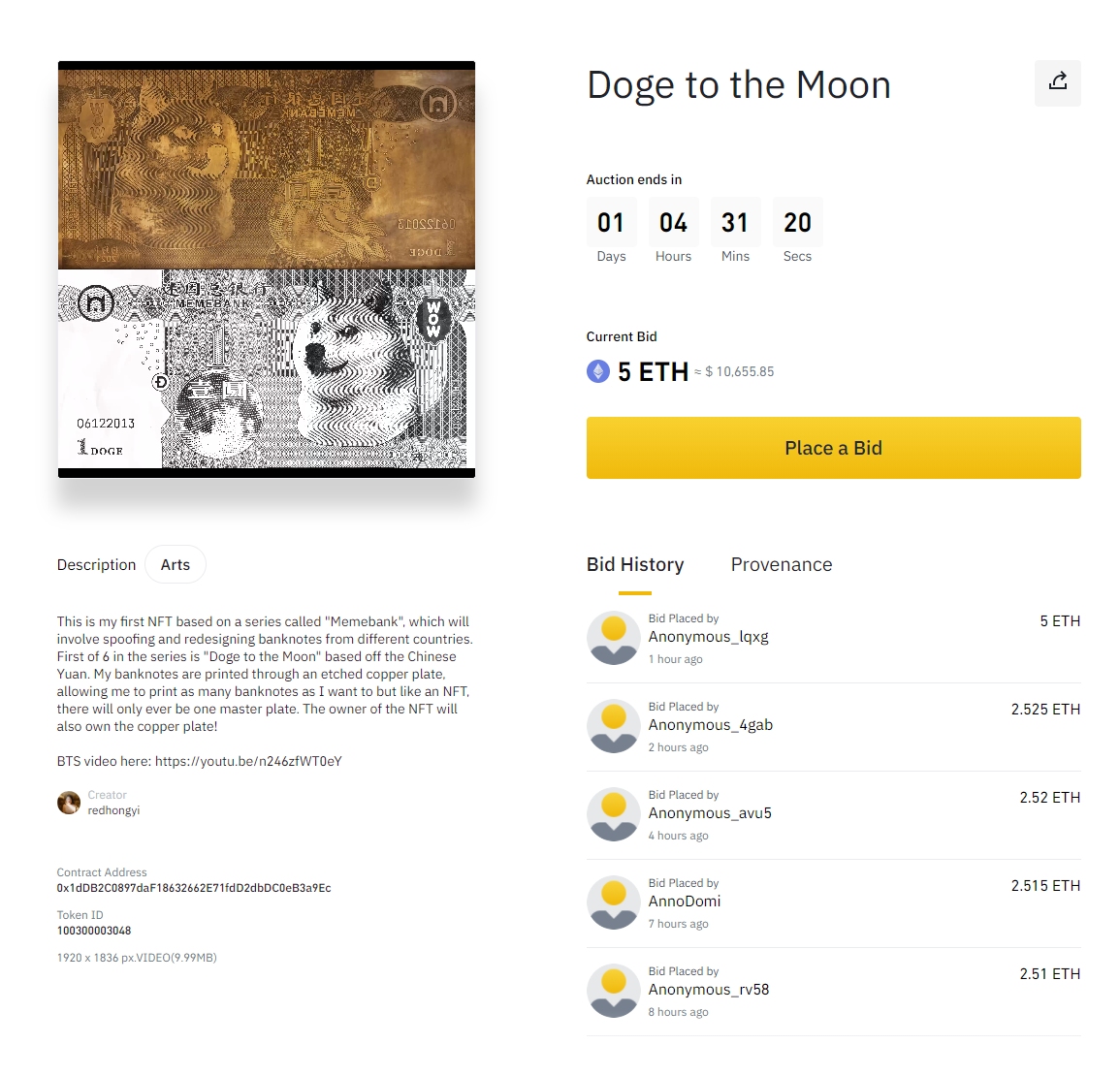 Malaysian artist Red Hong Yi has recently put up her first NFT artwork "Doge to the Moon" for auction online. At the time of writing, the current bid is 5 ETH which is about RM44,706.
[ IMAGE SOURCE ]
Related reading