In a press release in May, Spotify announced that they were rolling out "the ability to download your favourite playlists, albums, and podcasts on Apple Watch". But it's been reported that Spotify customers are only seeing the Apple Watch offline playback functionality show up recently.
We've already been able to listen to music through our Apple Watch (Series 3 or later) by connecting our Watch to our Bluetooth headphones. But the update lets Spotify Premium users download the audio content that they want to their Apple Watch for "a true offline and phone-free experience".
It has already shown up for users in countries like the US, UK, Canada, Germany, Austria, Brazil, UAE, Italy, Ireland, Switzerland, Portugal, Malaysia, and more.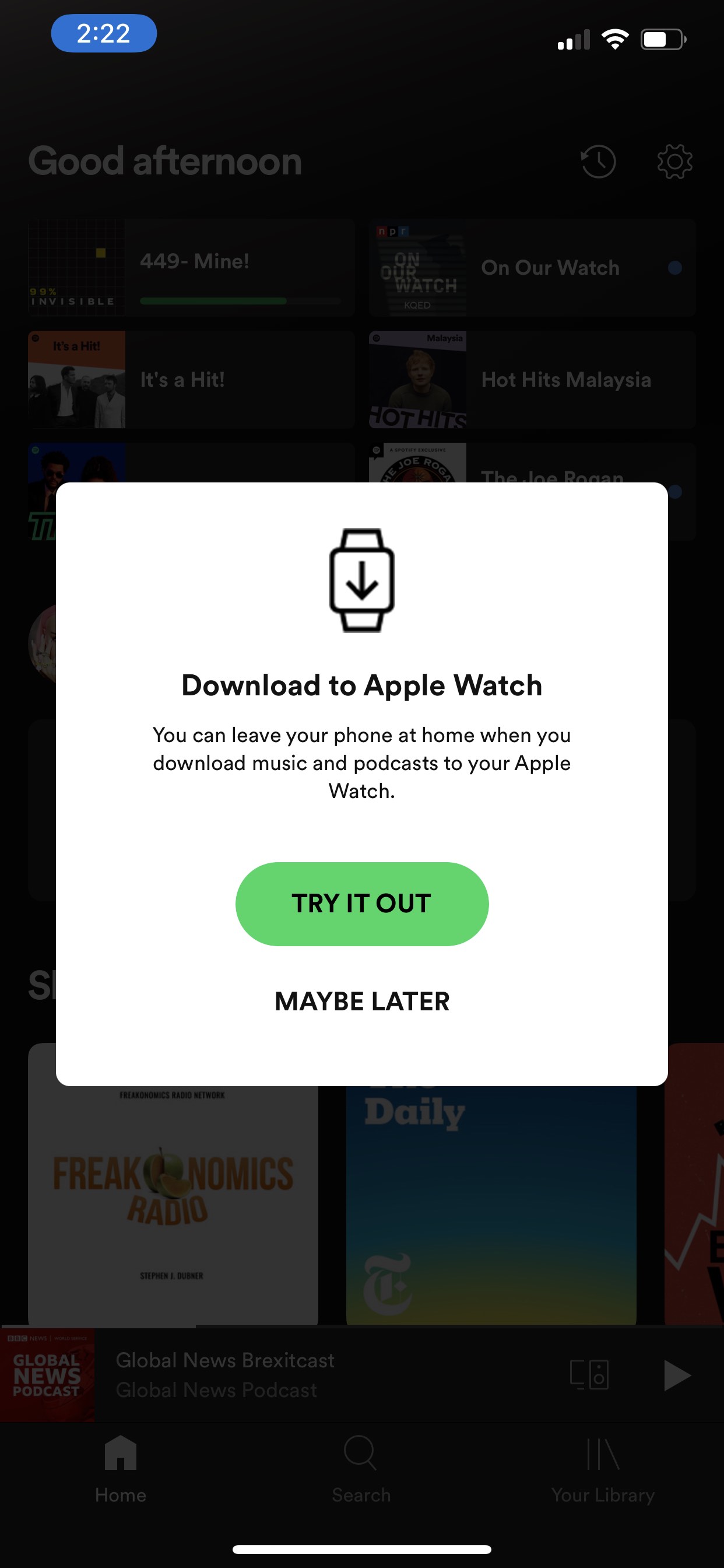 The update has already shown up for Alex, but it hasn't yet shown up for me. According to Alex, he received a pop up notification about the Apple Watch offline update on his Spotify app last night.
If you're unsure about if its available to you yet, make sure you've updated the app to the 8.6.40 iOS update, which was released on 1 July. Some users have also said that they've tried force closing Spotify and reopening it to reveal the pop up notification for Apple Watch's offline playback. But here's how to find the functionality manually: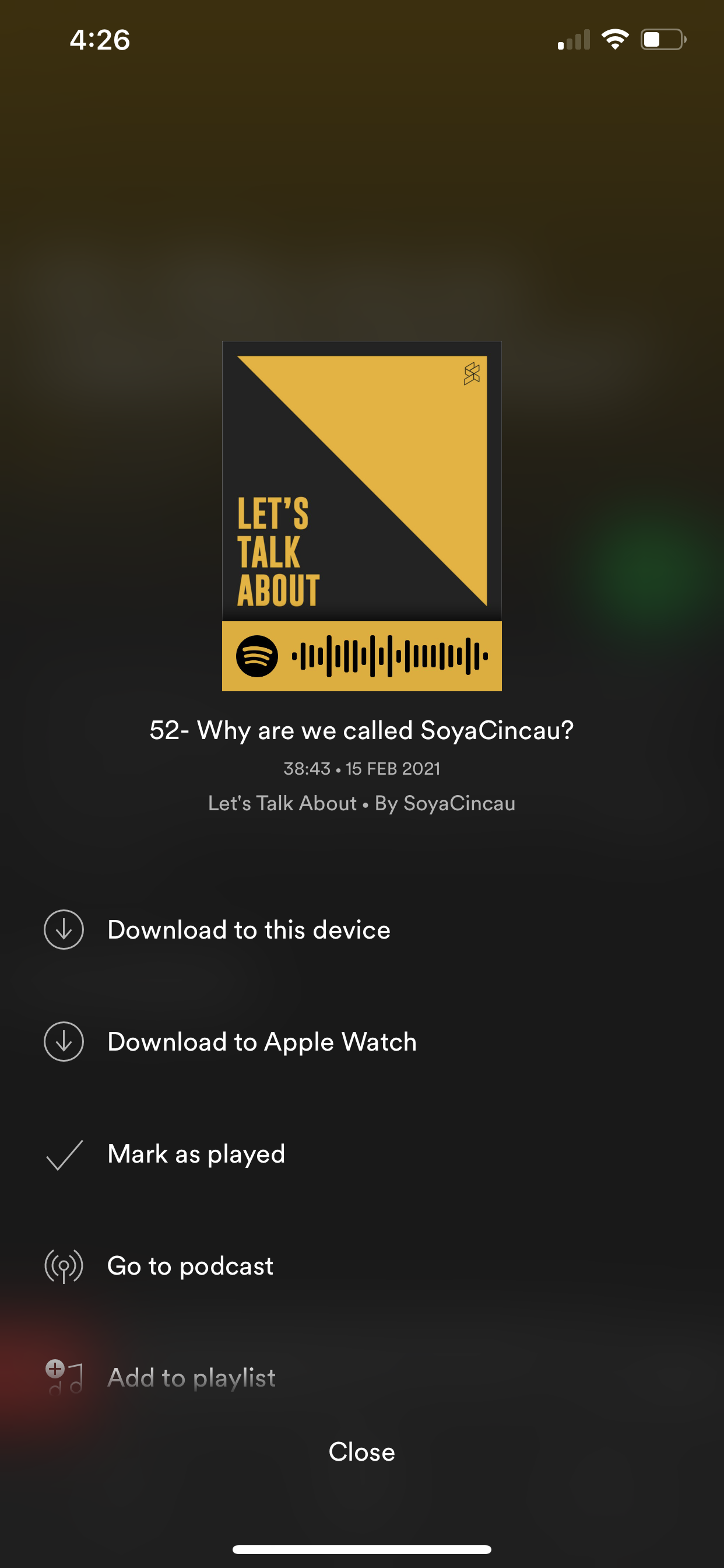 Find the music and podcasts you want to download on your Watch
Press the three dots (…) that usually will lead you to Share options
Choose "Download to Apple Watch" (If you can't find the option, it hasn't rolled out for you yet)
To check on the progress, head over to the Downloads section on your Watch
Once playlists, albums, or podcasts in your library are downloaded, you'll see a little green arrow next to their names
Connect your headphones and start listening, even if you left your phone at home
Spotify also highlights playback control on Apple Watch for other speakers. You can use your Watch to control playback from everything—wireless speakers, TVs, or gaming consoles, using Spotify Connect.
"Now, all users can control playback—seamlessly playing, pausing, and skipping tracks or podcast episodes—directly from your wrist," said Spotify.
However, the feature isn't just for Apple users. Spotify announced that the same feature will be coming to Wear OS in the future.
[ SOURCE, IMAGE SOURCE ]
Related reading