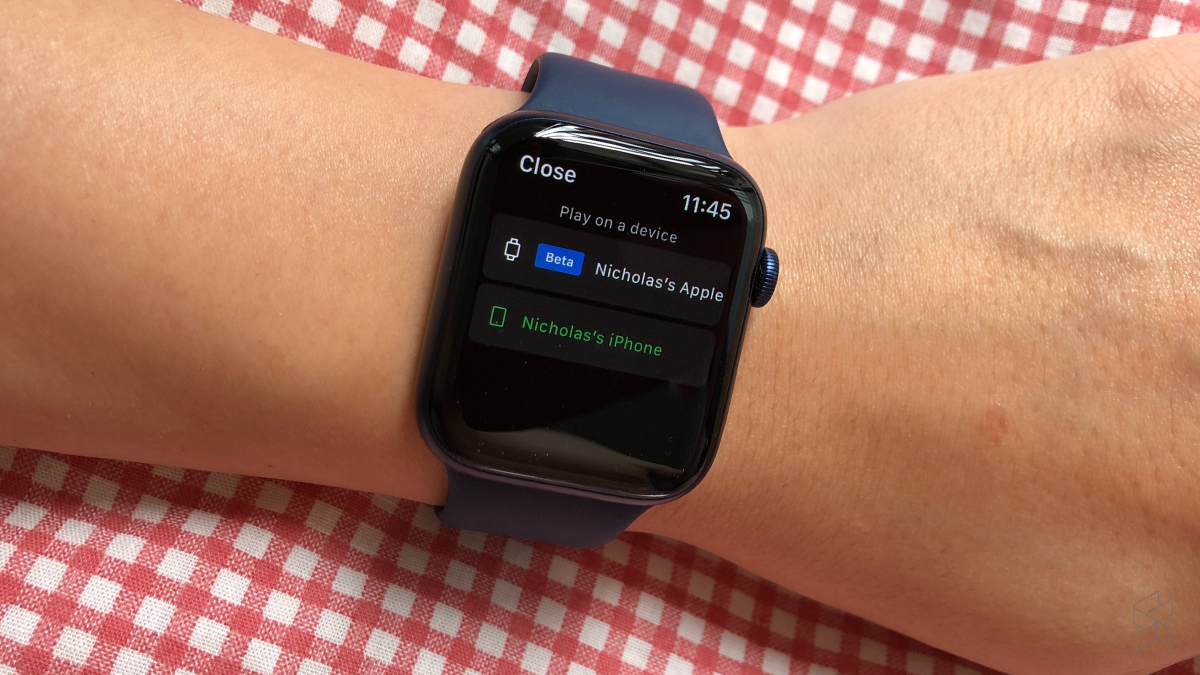 The Apple Watch is one of the most popular smartwatches around, and Apple has even been diversifying the lineup with an "affordable" version, the Apple Watch SE. However, a feature that has been missing all this time has been direct streaming support on the Spotify app on Watch OS—without needing to have a paired iPhone nearby.
Essentially, you can now listen to music or podcasts on Spotify directly on your Apple Watch, along with a pair of AirPods or Bluetooth headphones/speakers. However, the watch will need to be connected to a WiFi network, or to cellular data for this to work. You should also note that this isn't the same thing as offline playlist support—a feature that's compatible with Samsung and Garmin's smartwatches—where you can download Spotify tracks onto the wearable's onboard storage.
Spotify has been testing out the feature for a number of months now, although it appears that the feature is now being pushed out to the public. I've personally tested it out on my Apple Watch Series 6 in Malaysia, and the direct streaming is now available—although it is still a beta feature, as you can see in the image above.
Apple and Spotify haven't actually made an announcement on the new feature, although the Cupertino-based company told TechCrunch while confirming that the rollout is a global one:
"We're focused on developing experiences that enable users to listen to Spotify wherever and whenever they want – regardless of the device or platform.

"After an initial testing period, we are now rolling out streaming capabilities for Spotify on the Apple Watch."
Essentially, the main benefit that the standalone streaming option gives you is the ability to listen to Spotify tracks without your iPhone—ideal in situations such as exercising, for example. However, this benefit mostly applies to those with cellular-enabled Apple Watches, unless you're working out in a gym with WiFi connectivity.
While this will certainly come as a welcome update for users worldwide, it's still not the feature that most users really want. Offline playlist support, as mentioned, would allow you to store tracks onboard, which means that you won't require WiFi or cellular data to directly stream tracks from the Apple Watch. This is also something that is missing on competitor Google's Wear OS platform, for that matter.
Hopefully, that's something that the folks over at Spotify and Apple are working on. For now, this is still an improvement. If you've received the update, let us know in the comments section below! We'd love to hear from you.