Ever since the COVID-19 pandemic moved a large number of us to working from our homes, multi-monitor setups have becomes more and more common. However, if you have two or more monitors for your home workstation, you may have encountered some annoying bugs from time to time, which thankfully Windows 11 looks to solve.
One common issue with using two or more displays has been when you wake your computer back from sleep mode. Windows 10 has the tendency to rearrange all your open programs into different places, sometimes all onto your primary monitor. This bug stems from Rapid Hot Plug Detect (Rapid HPD) and typically affects multi-monitor setups using DisplayPort.
Windows 10 users right now can actually fix this issue. However, it will require you to join the Windows Insider Program and try out one of Microsoft's beta builds for Windows 10. But with Windows 11 rumoured to be just around the corner, it seems as though this fix will be present when the new operating system becomes live.
With Windows 11 already being leaked online, users who installed it found a new option in the settings tailored for multi-monitor setups. It give you the option to make Windows remember where each program was before you set your PC to sleep based on the monitor connection. You can also opt to have programs minimised if the monitor it was displayed on gets disconnected.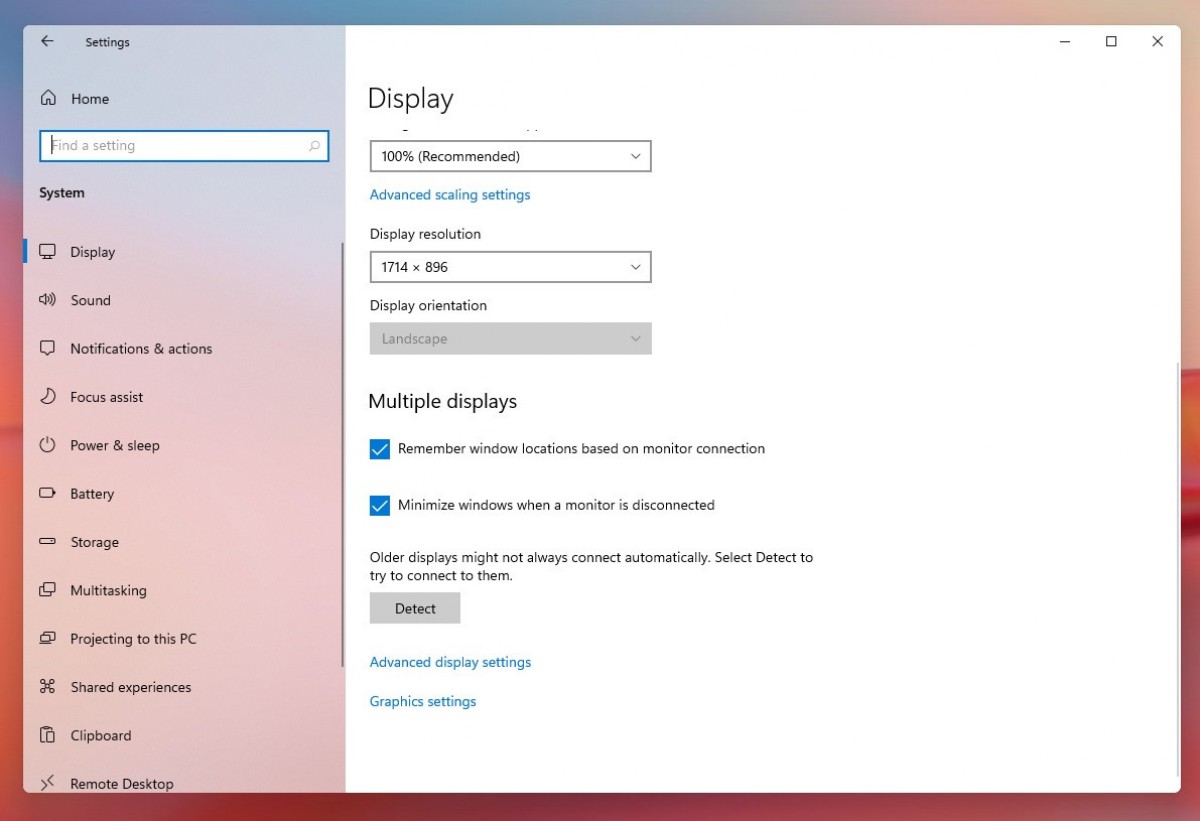 Windows 11 is also set to implement another new feature to improve user experience when having many programs open at the same time. You may already be familiar with how open windows 'snap' on Windows 10, allowing for multiple windows open on your screen.
In Windows 11, you still have those features, but it now makes it a lot easier when you want to have more than two windows snapped together. By hovering your mouse over the maximise/minimise icon on an open window, you would get options for two, three or four open windows in different layouts too.
While Microsoft hasn't confirmed these new features just yet, with their 'Next Generation of Windows' event just a short while away, it shouldn't be long before we see these in Windows 11.
[ SOURCE, IMAGE SOURCE ]
Related reading