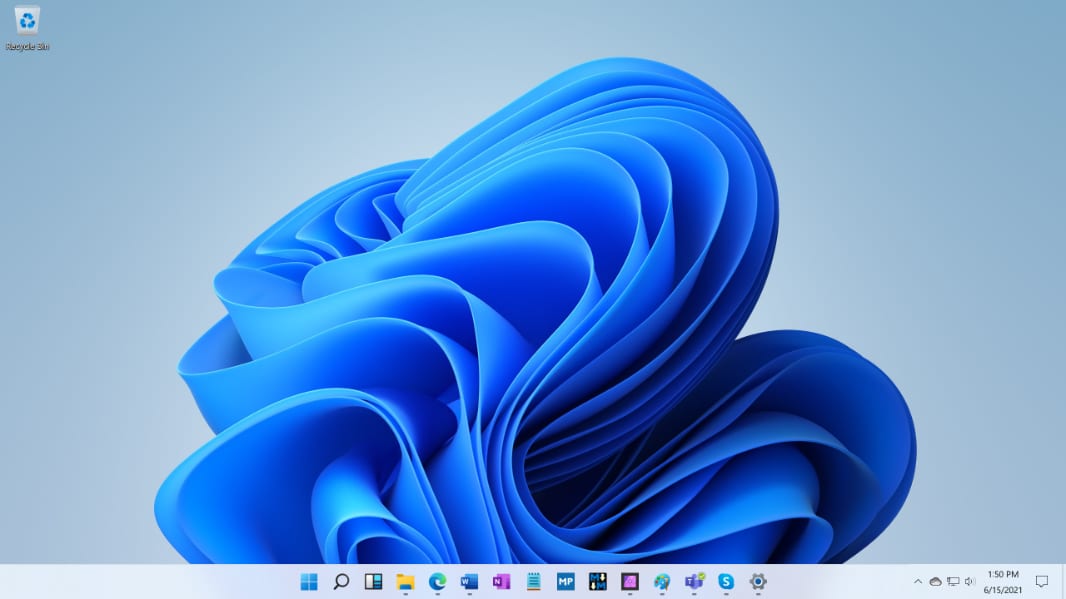 We're just days away from Microsoft's big 'Next Generation of Windows' event, but that hasn't stopped the leakers from finding and sharing the upcoming Windows 11 operating system online.
First found on the Chinese side Baidu, the entire Windows 11 build was eventually leaked online. And it certainly looks a little different for those who only ever knew Windows 10 and before.
For starters, there's a new Start Menu and a new startup sound. This new Start Menu looks familiar enough, almost like Windows 10 but a lot more simple. You would also certainly notice the taskbar being center-aligned by default, while the tray area has been simplified too. We're also getting rounded corners, almost reminiscent of the old Windows XP days. The trapezoid Windows logo has also been replaced, with a blue Microsoft logo in its place.
These are all part of what Microsoft is calling the 'Sun Valley Update', a major visual change for its Windows operating system. But it still certainly functions like Windows 10, and it seems as though it is Windows 10, albeit with a different UI on it. The UI appears to be from the cancelled Windows 10X project. Windows 10X was Microsoft's planned operating system focused on dual-screen devices, with a decidedly simpler interface. You can see the similarities in this picture of a laptop running Windows 10X.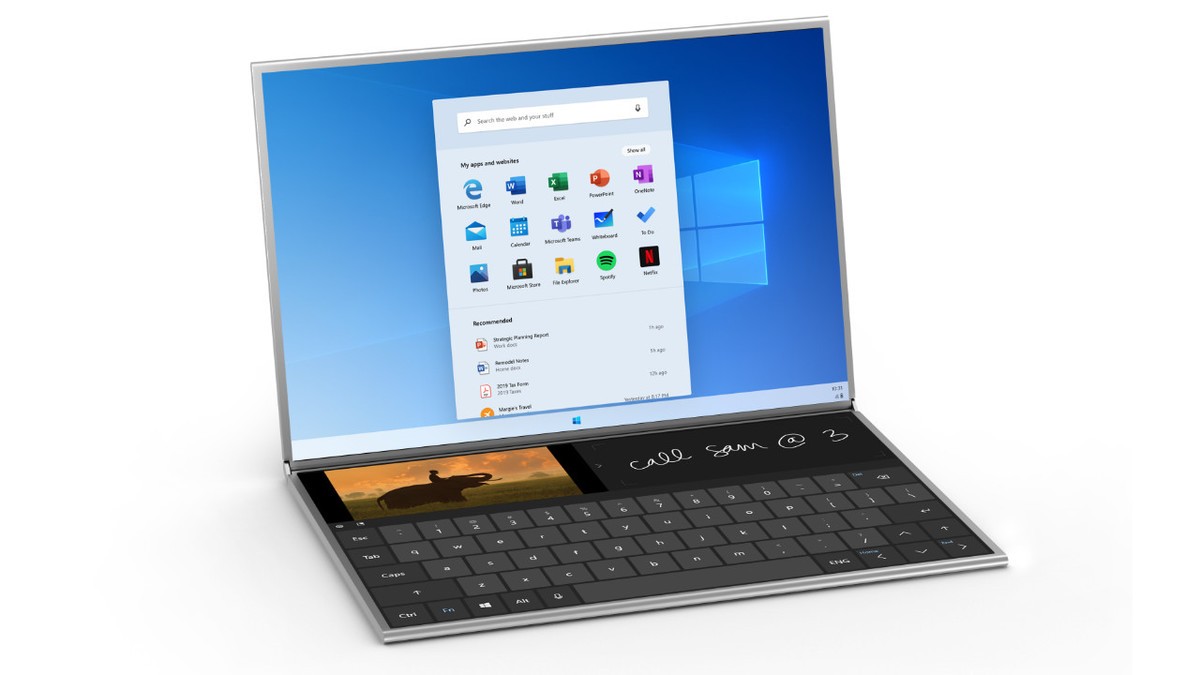 This could also mean that it's a lot less taxing on lower end hardware. Indeed, Zac Bowden from Windows Central has even got it running on the Surface Pro 1 that came out way back in 2012.
There's also been word that Microsoft will allow users to upgrade to Windows 11 for free — not just from Windows 10, but from Windows 7 and Windows 8.1 too. The new OS seems to be able to support product configuration keys that are originally for Windows 7 and 8.1.
However, it looks like Windows 8 users will need to upgrade themselves to Windows 8.1 first, before getting Windows 11. This is in line with the upgrade process they had to go through for getting Windows 10.
We also know by now that as with every iteration of Windows, there will be those who aren't fans of the UI changes that Microsoft makes. This is almost especially true with the Start Menu — remember the Windows 8 debacle? It does seem however that you can still get back your classic Start Menu and left-aligned taskbar in Windows 11, though it does need you to fiddle around with the Registry a bit.
Of course, this is all still based on a leaked build of Windows 11. We'll still need to wait for Microsoft's Windows event on the 24th of June to fully know the details of the upcoming operating system.
Related reading