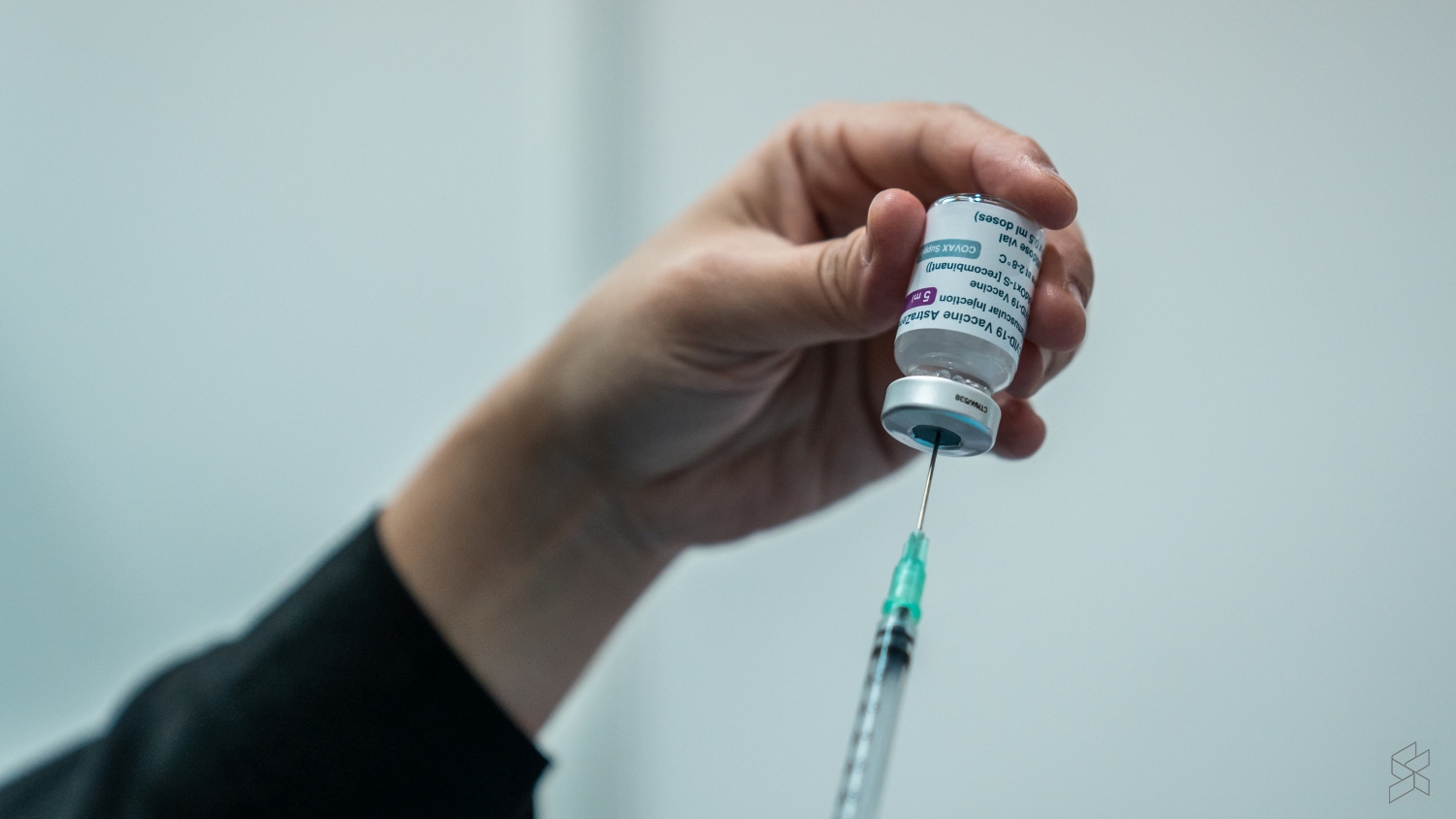 Malaysia's National Immunisation Programme (NIP) has hit another new milestone of exceeding 200,000 vaccinations per day. On 15th June, a total of 215,876 doses have been administered which is a new record high.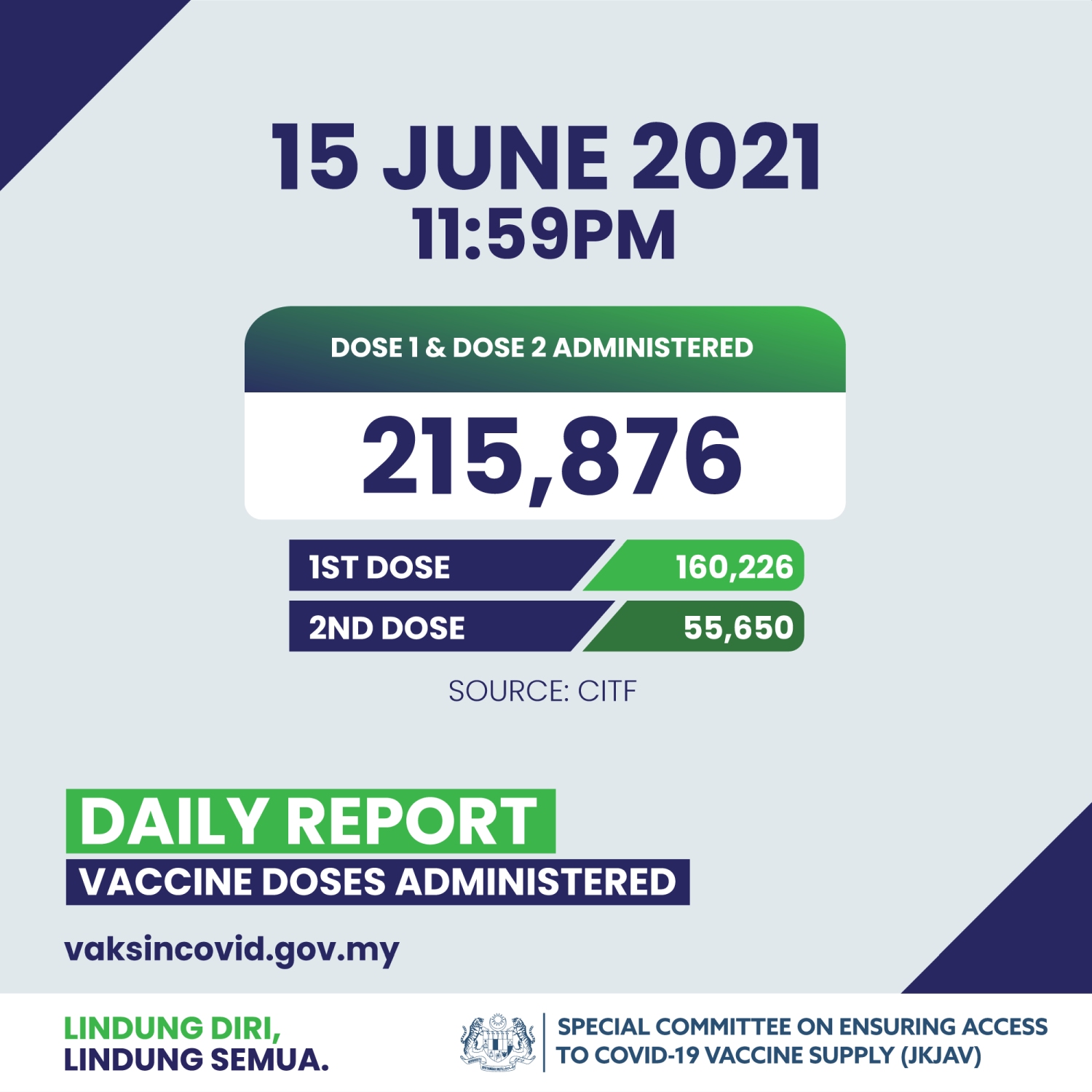 Out of the total figure, 160,226 people have received their first dose and the remaining 55,650 have gotten their second dose yesterday. At the moment, a total of 4,904,109 doses have been administered throughout Malaysia with 3,435,420 people have received at least one dose, which is 10.5% of the total population. A total of 1,468,689 people have completed their vaccinations with two doses.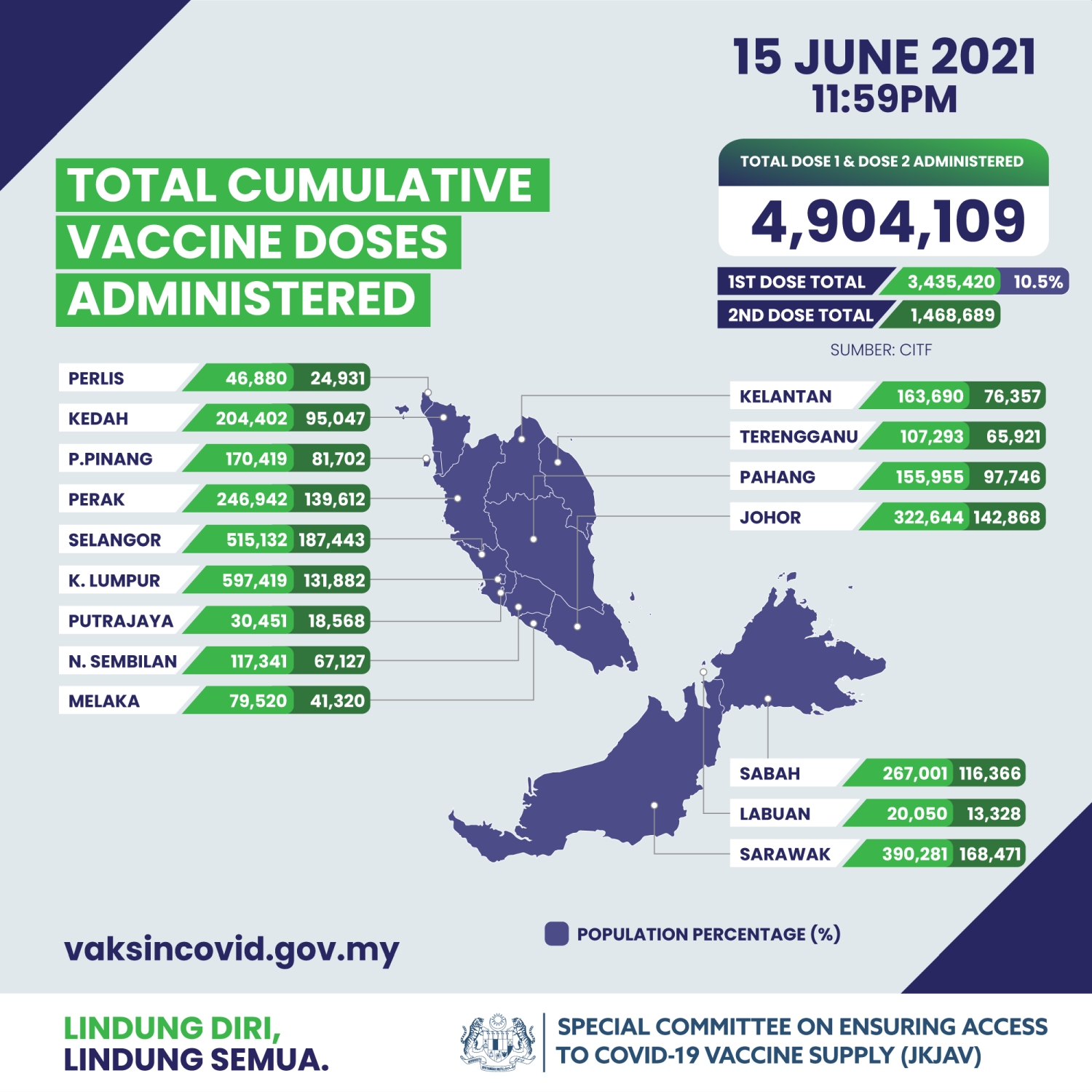 Selangor currently leads with the most completed vaccinations with 187,443 individuals having two doses, followed by Sarawak with 168,471 and Johor with 142,868. However, Kuala Lumpur still has the highest number of people that have received at least one jab at 597,419, followed by Selangor with 515,132.
After a slow start, the NIP has been ramping up vaccinations as the country aims to recover from the pandemic as soon as possible. Initially, it was targetted that the programme will achieve 200,000 vaccinations per day in July and 300,000 vaccinations per day in August.
As announced by the Prime Minister, Malaysia aims to reopen all sectors including domestic travel by the end of this year when 60% of the population is vaccinated, ICU capacity reached sufficient levels and less than 500 COVID-19 cases are reported daily.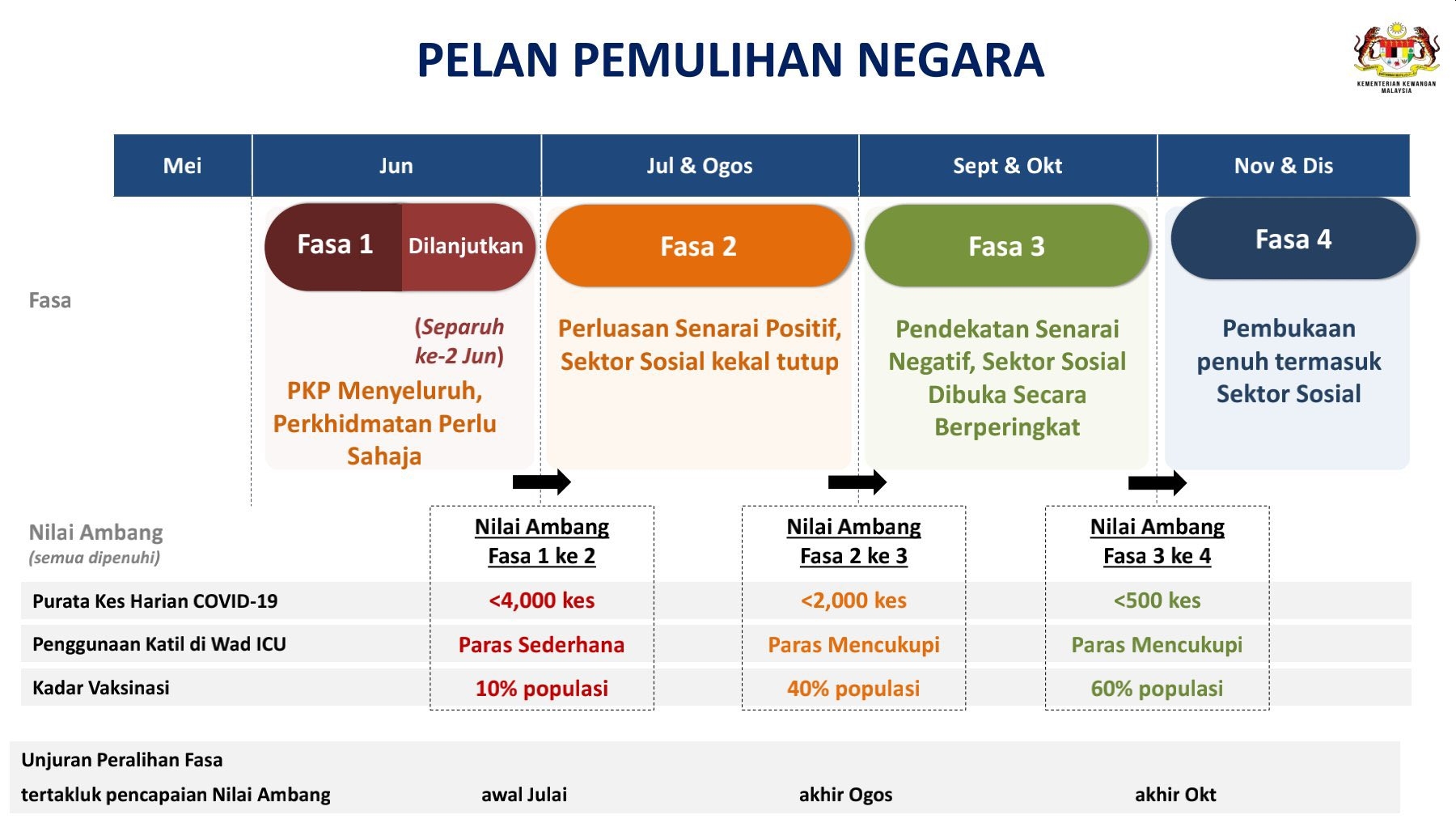 Based on the current situation, Malaysia has already fulfilled the Phase 2 criteria for vaccination, however, the number of daily cases and ICU usage still remains high. Phase 2 will allow more business sectors to open while social sectors are to remain closed.
Related reading