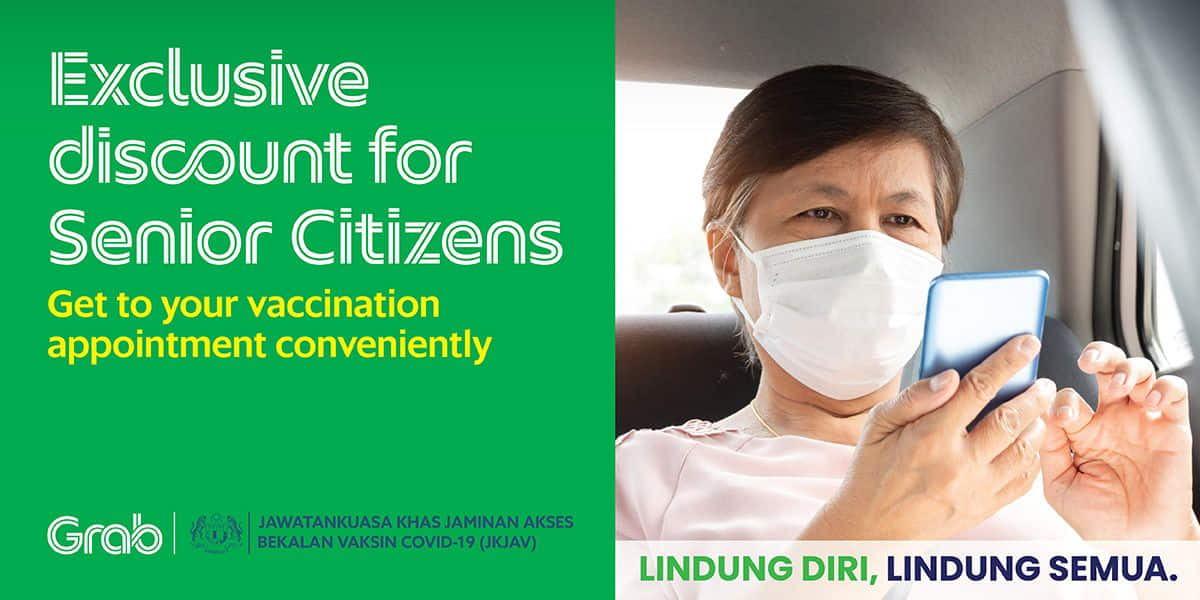 Grab has announced that they will be offering discounted rides to vaccination appointments for Malaysian senior citizens. Grab users aged 60 and above will receive Grab ride promos of up to RM8 off for four rides on the Grab app to any vaccination centre starting from 12 June 2021.
"The quicker we can achieve herd immunity, the sooner our communities will be able to recover while also helping our economy to rebuild itself. Hence, we hope that through lending our technology, network and reach, we can contribute to the government's national vaccination efforts," said Sean Goh, Managing Director, Grab Malaysia.
Additionally, Grab will also be working with the Ministry of Science, Technology & Innovation (MOSTI) and the COVID-19 Immunisation Special Task Force (CITF) to provide clear drop-off locations at all of the vaccination centres. The effort is to make it easier for senior citizens, especially those who don't have their own vehicle or transportation, to get their COVID-19 vaccines.
Please note that you would need to register for a Grab account and verify their age on GrabPay by 7 June 2021 in order to receive the promo codes. The promo codes will be sent to their Grab inbox on 12 June—which is the day when you can start booking for a discounted Grab ride to your vaccine appointment.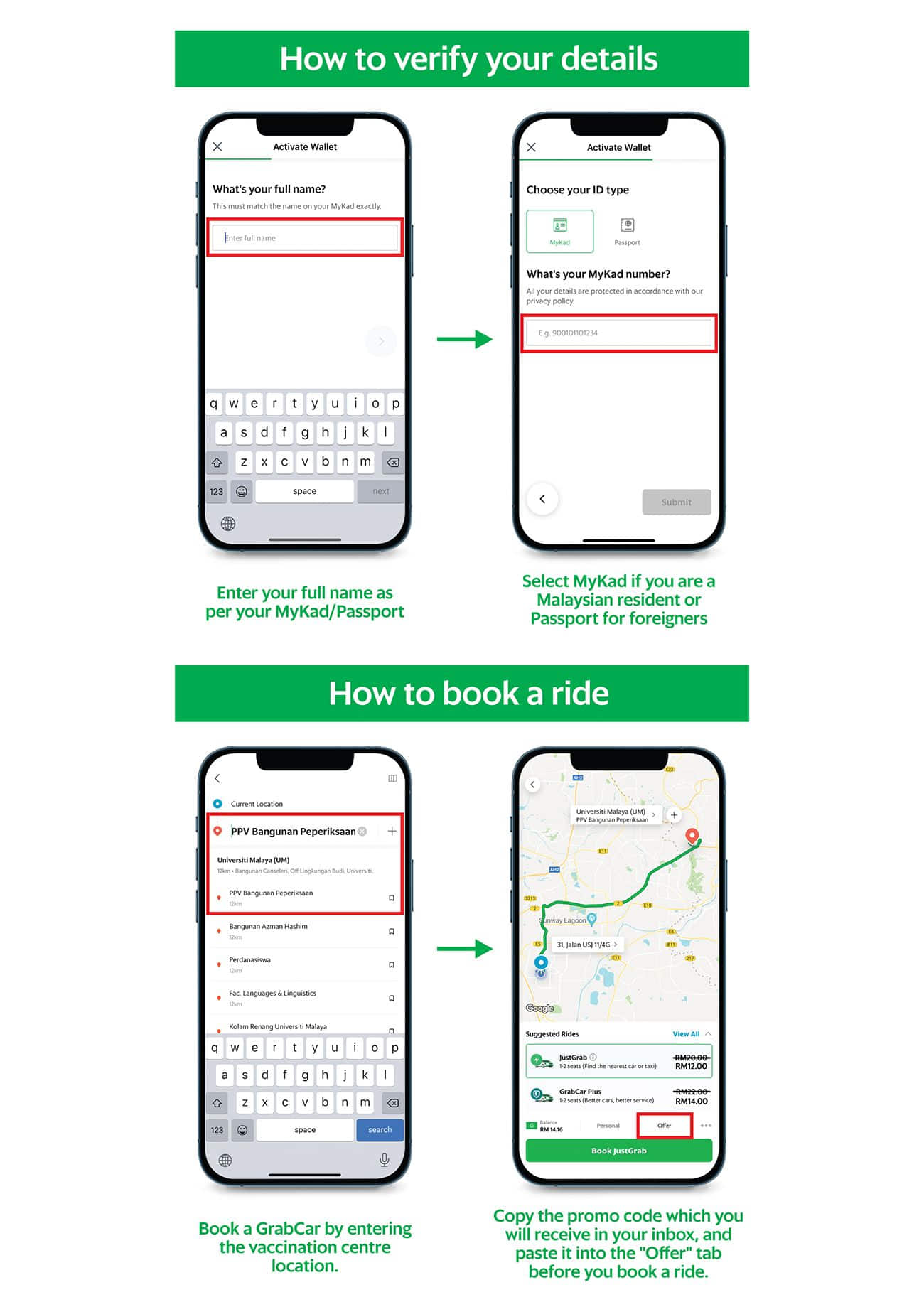 Here's how you can book the discounted Grab ride:
Register for a Grab account and verify your age on GrabPay by 7 June 2021 to get the promo codes in your Grab inbox
On the appointment day, book a Grab ride (open to all ride types) by entering the vaccination centres location
Copy and paste the promo code from your inbox into the "offer" tab
Promo will also be applicable for all payment methods
Upon completing their vaccination, users can then book a Grab ride from the vaccination centre to their homes
With a total of four rides offered under the promotion, you're able to book rides to and from the vaccination centre for both vaccination doses
It also helps to spread the word to your family and friends to ensure senior citizens have completed their Grab registration to receive the promo. If they haven't yet registered for the COVID-19 vaccine, they can sign up for the vaccine through the MySejahtera app (iOS, Android) or at vaksincovd.gov.my.
In the U.S., Uber has been offering free rides to vaccination appointments for people who do not have transportation and live in an underserved community. It also lets people book a vaccine appointment through the app itself.
Related reading