Uber in the U.S. has announced an array of new features. It includes the good news of being able to book a COVID-19 vaccine appointment right through its app, along with a ride there.
"According to experts, the best thing you can do to stay healthy and help end the pandemic is get vaccinated. We know that by making it easier to get to and from their appointments, more people will get vaccinated," wrote Uber.
Since February, Uber has been offering free rides to the American pharmacy chain Walgreens for people who book a vaccine appointment but do not have transportation and live in an underserved community. The company says it's committed to offering "10 million free or discounted rides" for these communities.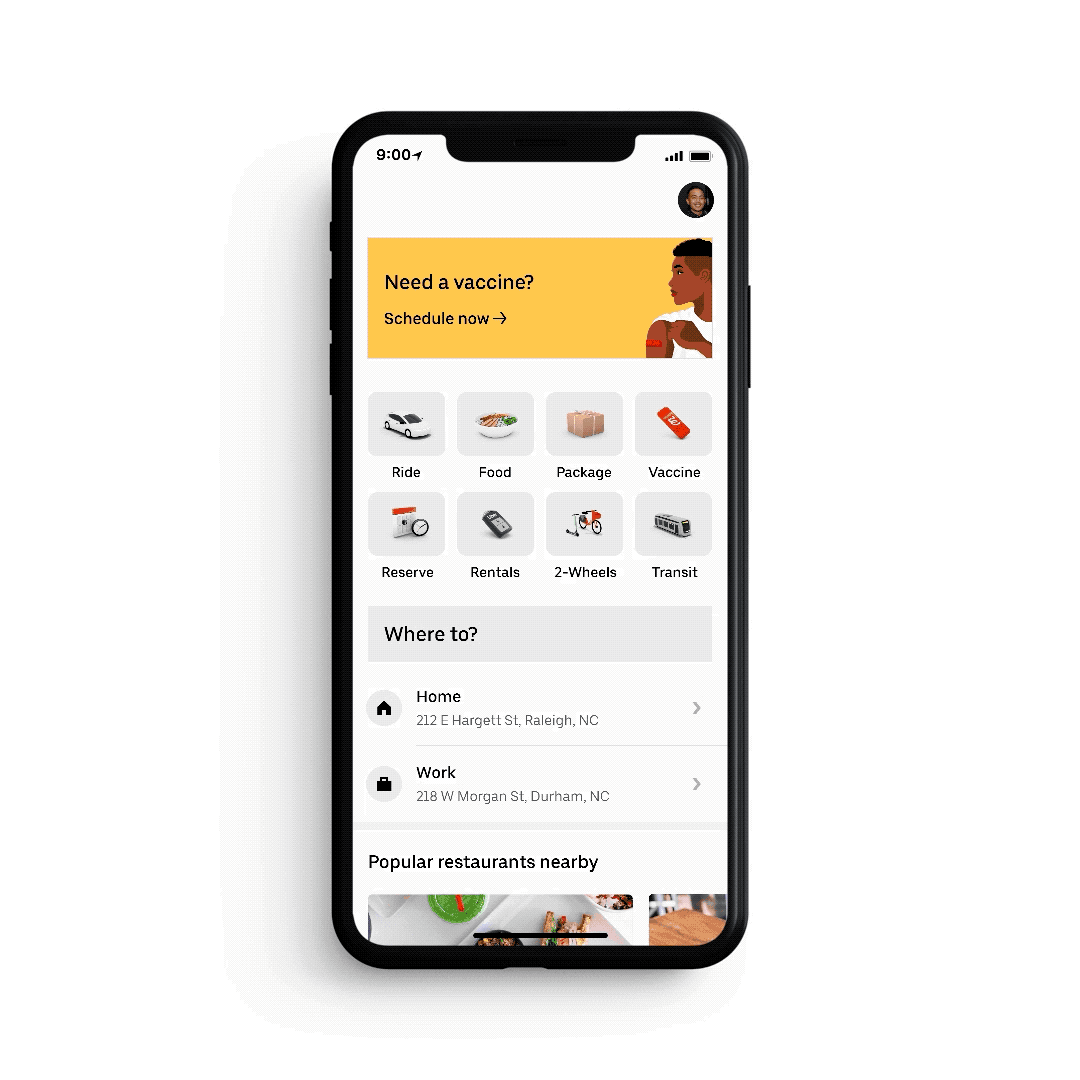 Now, Uber's partnership with Walgreens extends to anyone who wants to book a vaccination appointment. Through the e-hailing app, people are able to an appointment by selecting the nearest Walgreens, the date and time, and opting to book for an Uber ride to the place. You can also view which type of COVID-19 vaccines are available.
Additionally, Uber also launched the Vaccine Access Fund with Walgreens, PayPal and the Local Initiatives Support Corporation. It lets anyone to donate additional free rides to those in need.
Uber's new features also include Uber Rent with Valet—which lets you book a rental car through the app. Your rental car will be brought to your doorstep so you don't have to deal with rental car counters. It is only available in Washington, D.C. in May but it is expanding nationwide this year.
Other features are an Uber Reserve feature that lets customers book a ride 30 days in advance to cities like Paris, London, and "hundreds" of US cities and towns, as well as new Delivery features which lets you get food from restaurants near your destination while you're en route. These new additions are expected to boost Uber's business during the pandemic.
Very unlike Grab's success in Southeast Asia, COVID-19 has been badly affecting Uber and Lyft—both being America's popular e-hailing companies. In the last quarter of 2020, Uber said it had only 93 million "monthly active platform consumers"— a 16 percent decrease year over year.
Uber and Lyft are also both facing a massive driver shortage as many drivers are abandoning the platforms over low wages, stressful working conditions, and the decrease in demand. The two companies have since hiked up rates and are offering bonuses to lure more drivers back into their vehicles.
In Malaysia, we still are lagging far behind on the vaccine train. Plus, the current registration numbers in the country is still pretty low—so having a feature on an e-hailing app that could encourage people to register for the vaccine might be a good idea to invest in.
[ SOURCE, 2, IMAGE SOURCE ]
Related reading